This year, draw inspiration from global food recipes and traditions and add something new to your holiday menu. Whether it's Italy's Feast of the Seven Fishes or a fondue party straight from Switzerland, read on for different ways to celebrate Christmas with festive dishes from all over.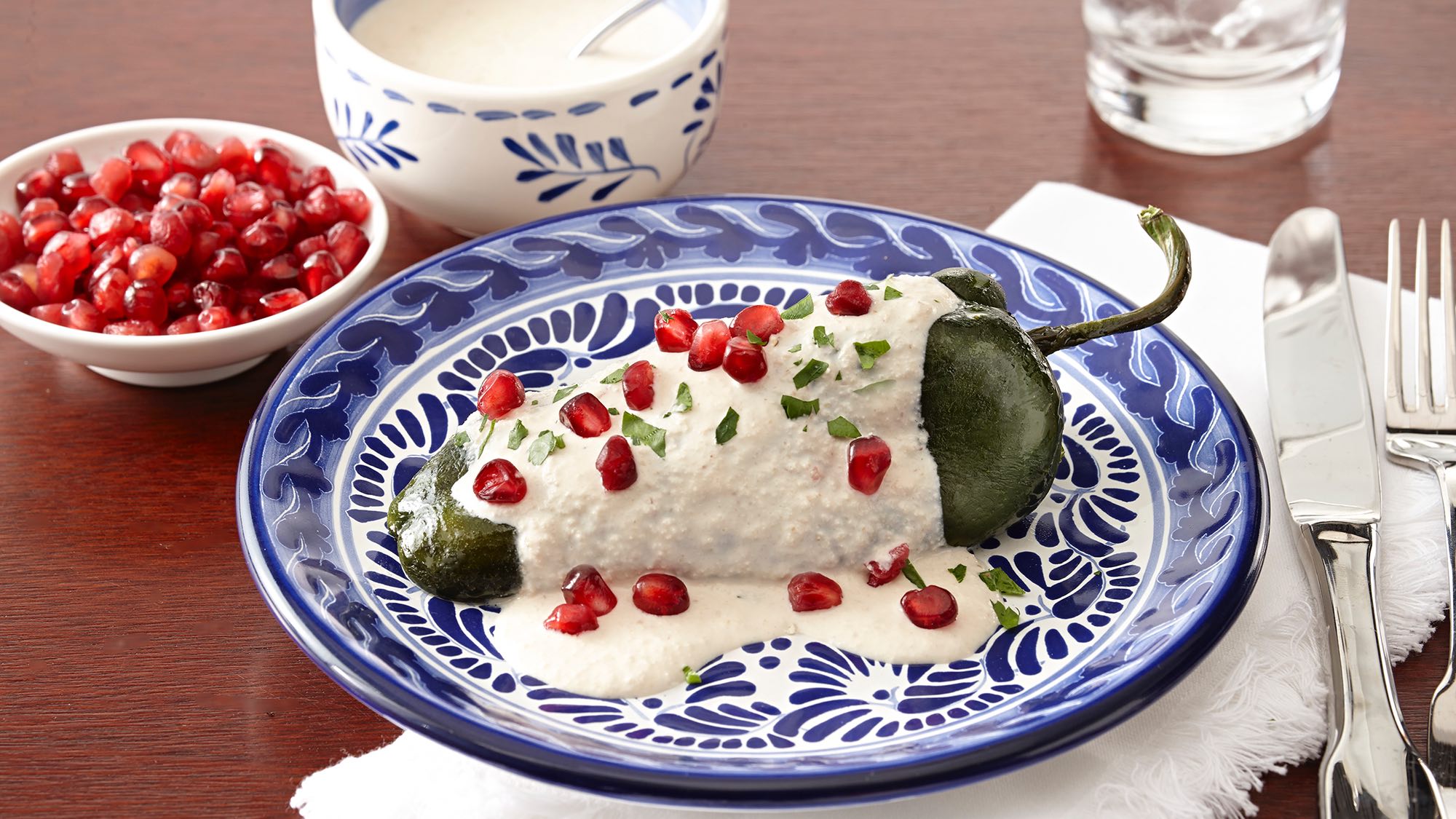 Mexico
Red, green and white are instantly recognizable Christmas colours. But they also happen to echo the colour palette of the Mexican flag, which makes Chiles en Nogada an especially festive — not to mention popular — Christmas dish in Mexico.

Featuring picadillo-stuffed poblano peppers and topped with creamy walnut sauce and a pop of pomegranate seeds, this traditional Mexican Christmas recipe is the perfect way to add a bit of heat to the holiday.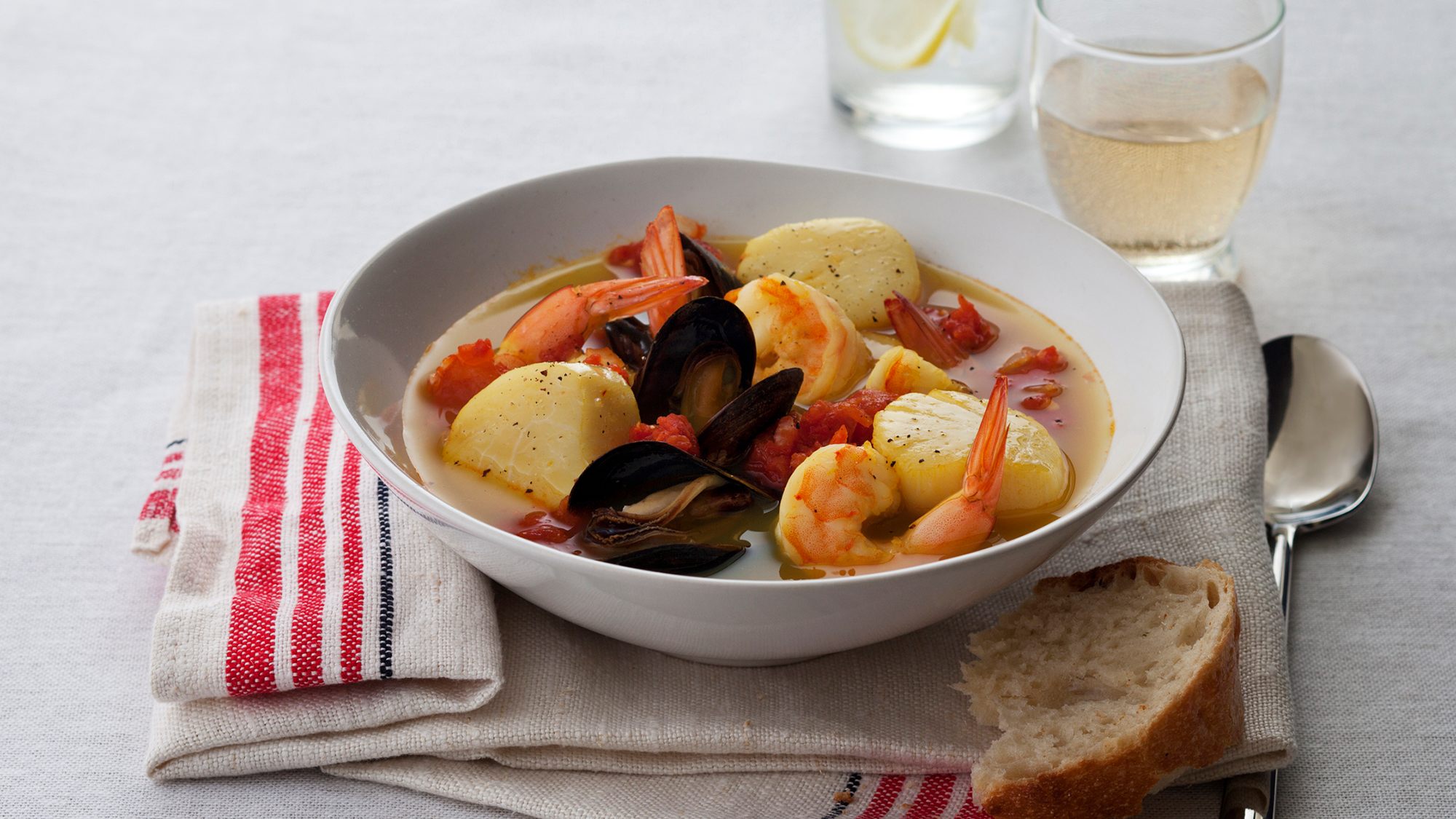 Italy
The Feast of the Seven Fishes
Though Italians have plenty of Christmas traditions that span the duration of the month of December, one of their most important food rituals actually takes place on Christmas Eve. Commemorating the time spent waiting for the midnight birth of Jesus, The Feast of the Seven Fishes involves, well, feasting on seven different forms of fish!
Try your hand at this Spiced Seafood Stew - it'll cover your bases for at least three different kinds of fish, although you can easily up the amount of stock and tomatoes in order to squeeze in four more (squid, clams, flaky fish and crab are all great options). The trademark cumin flavour lends a Moroccan touch to the dish - plus spices like saffron, cayenne pepper, and cinnamon create a deep warmth that makes this traditional Italian Christmas dinner a glorious occasion.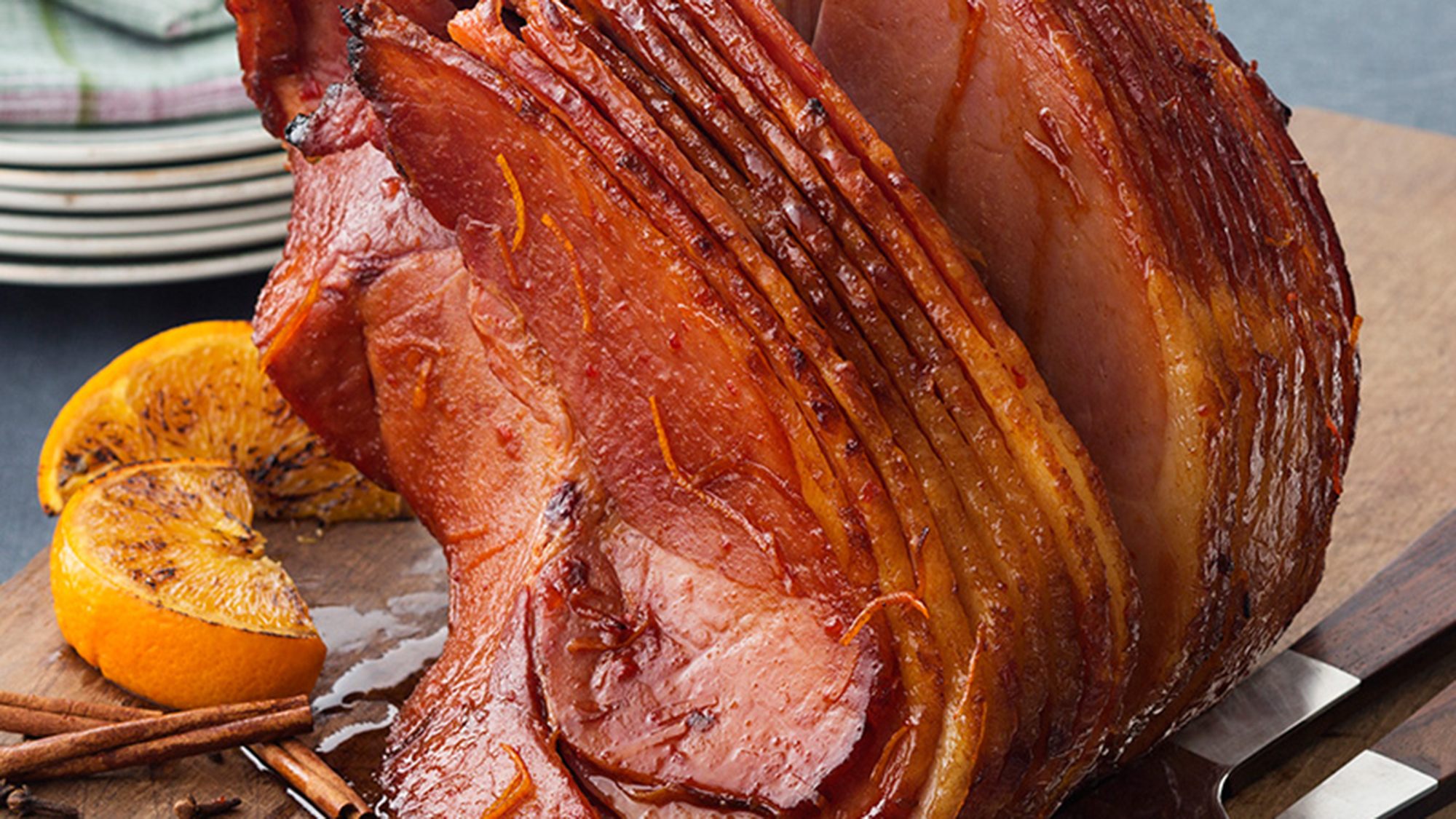 Americas
Holiday ham might seem as quintessentially American as apple pie. But did you know it also plays a key role in Christmas food rituals around the world? From Australia to Brazil to Finland to Jamaica to Panama to the Philippines, you'll find it's every bit as important an addition to end-of-year celebrations.
Take a bite of our Orange Glazed Ham made with ground ginger, cloves, and cinnamon and marinated in an orange peel and red pepper jelly mixture - it's almost like you're holiday hopping across continents!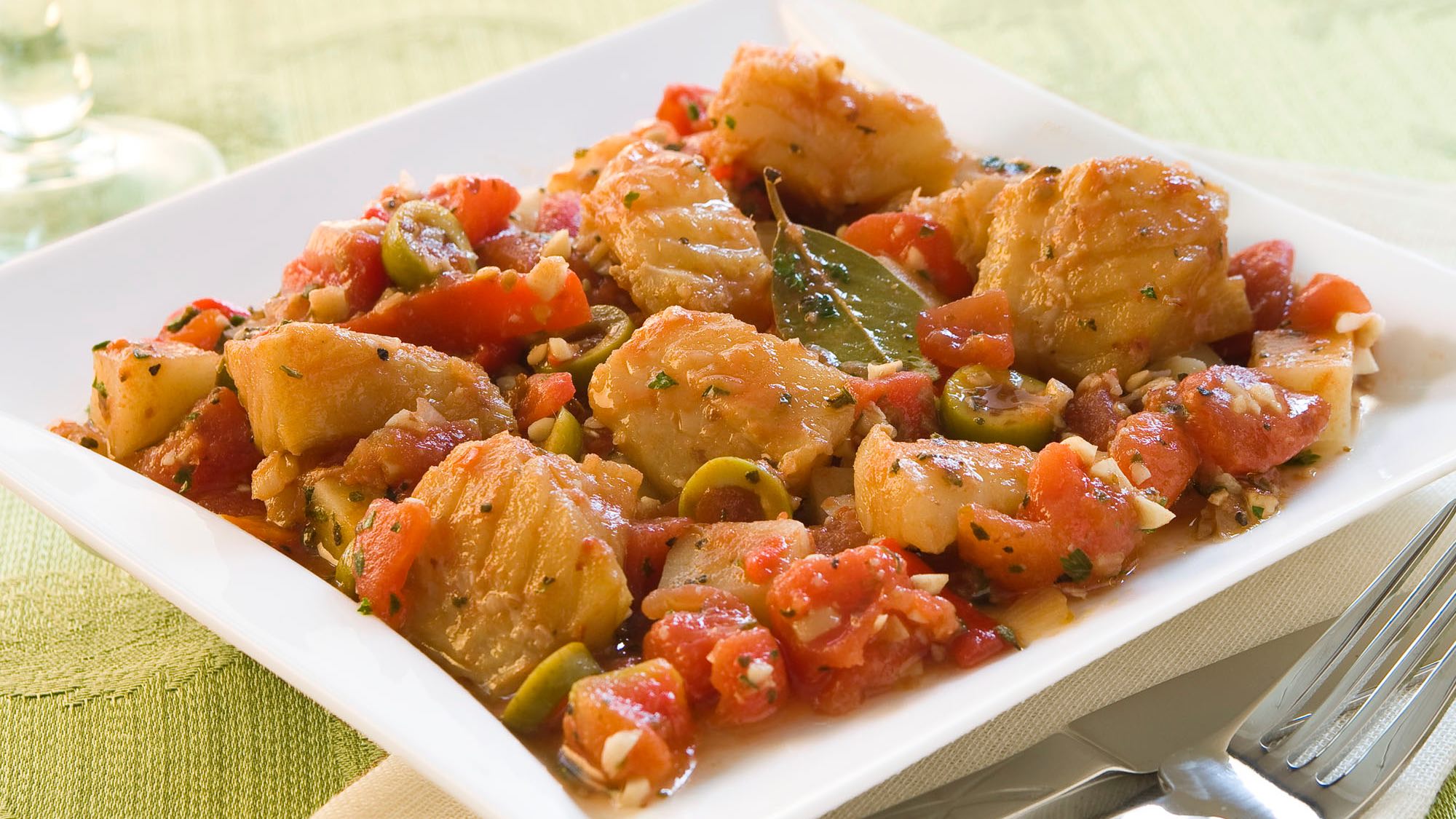 Portugal
As far as Christmas celebrations around the world are concerned, it wouldn't be Christmas in Portugal without Bacalhau: cod that's been salted and dried and then used in a number of ways (also known as bacalao in Spanish speaking countries). Transforming it into a stew is one of the most traditional methods. We're confident this dish would earn a Portuguese seal of approval.
Sink your teeth into this tender, flavourful bacalao recipe with whole oregano, a couple of bay leaves, and crushed red pepper - the entire family will love the flaky texture of salted cod and hearty potatoes in this stew version of a Latin favourite.
Switzerland
Fondue reached peak popularity in the 1970's in America. But the practice of dipping meat, bread and veggies in melted cheese has never gone out of style in its native homeland, Switzerland. So when it comes to Christmas traditions around the world, don't be surprised to find the following saying engraved on your Swiss holiday dinner invitation: "Fondu isch guet und git e gueti Lune," or "Fondue is good and gives a good mood."
Try serving this almond flavoured cheese fondue. It's an easy meat or veggie dipping sauce that everyone can dig into while playing festive music and enjoying good conversation. Add a pinch of ginger and cloves to bring warm, spicy depth.
Great Britain
So many of the best-known Christmas desserts from around the world come straight from Great Britain. Fruitcake, figgy pudding, plum pudding - you name it! But Trifle may have a touch more, shall we say, universal appeal than those first three.
Made by layering chunks of cake with pudding, fruit or jam and gobs of whipped cream, you'll love our gingerbread fruitcake recipe. It's especially seasonal since it showcases spicy gingerbread.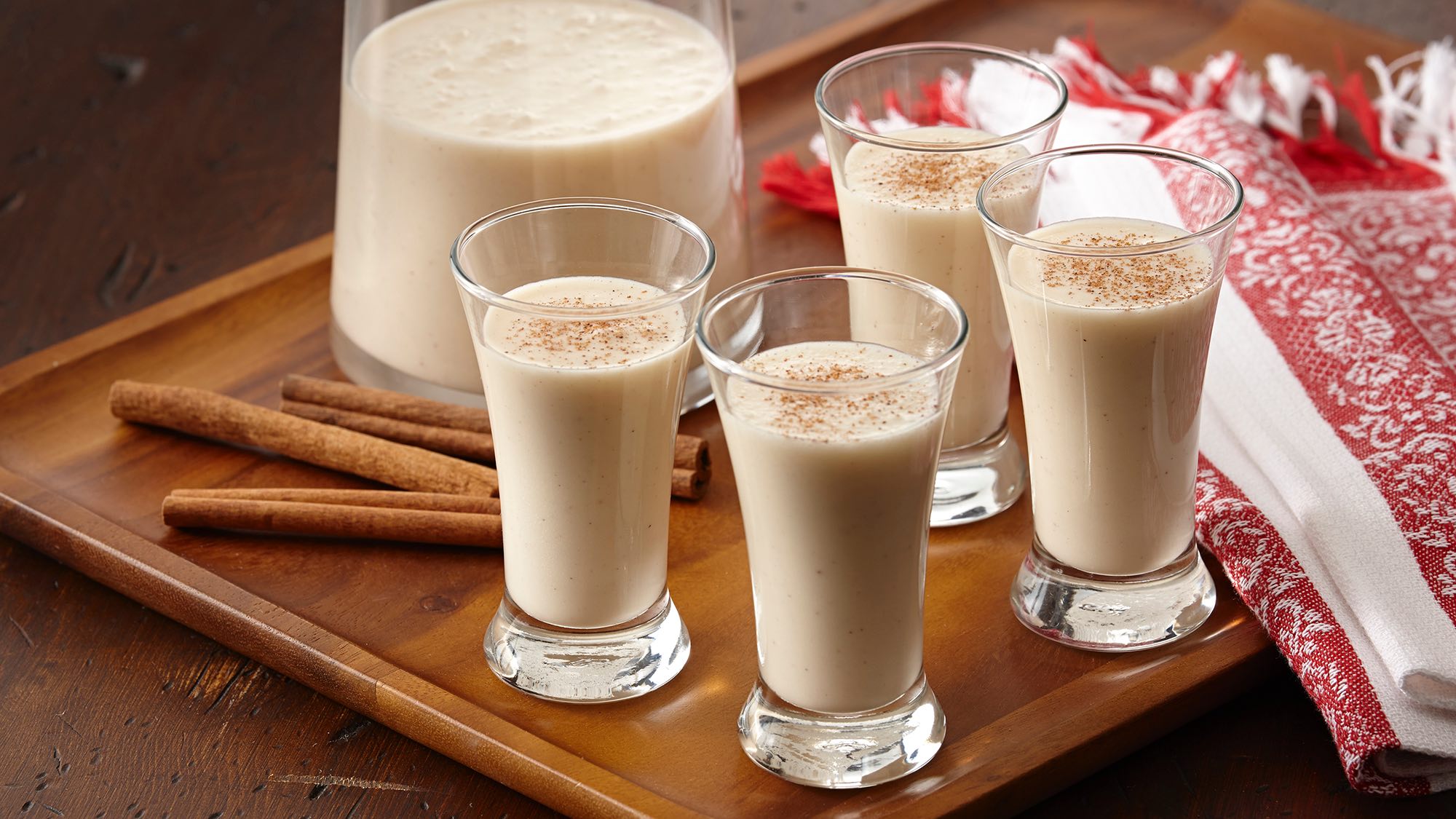 Puerto Rico
When it comes to fun Christmas recipes from around the world, it's hard to beat Coquito. Originating from Puerto Rico, the signature Christmas drink is similar to eggnog, except that it's made with cream of coconut, sweetened condensed milk, and plenty of white rum!