Whether you're celebrating the holidays, enjoying a giant feast with family, or hosting an intimate night in with friends, it's a perfect occasion to ham it up. (Sorry, we couldn't help ourselves there!) But cooking the perfect glazed ham brings its own set of questions: "How long do I cook my ham?", "How do you glaze a ham?", or "What are some ideas to help me cook my ham just right?"
The good news is, we've got you covered on all fronts. From Easter ham to Christmas ham and every holiday in between, we've done it all. And we're here to share from experience, to help you cook the perfect ham for your next gathering.
Tips For Cooking Ham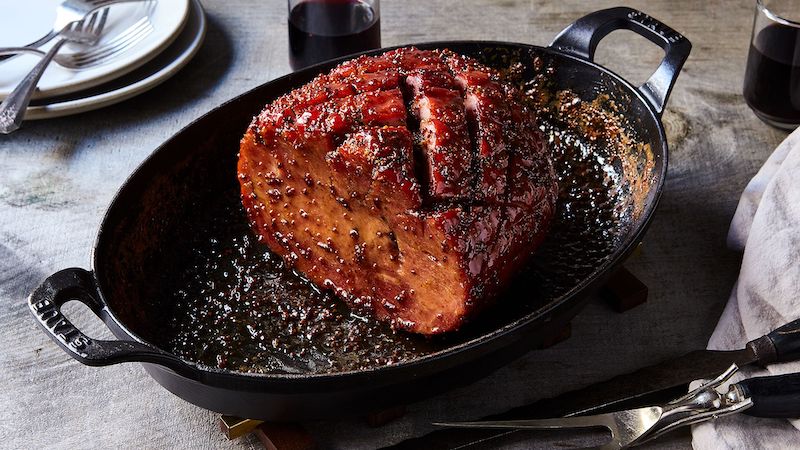 How much ham do I need to buy?
As a rule of thumb, 1/2 pound per person (bone-in ham) or 1/3 pound per person (boneless) is the way to go.
How long to bake a ham?
That depends on three factors: the type of ham – bone-in or boneless (also known as 'whole' and 'half'), the weight, and whether you're cooking the ham or simply reheating. To cook a 10-15 pound bone-in ham, allow 18-20 minutes per pound; to cook a boneless ham weighing around 5-7 pounds, budget about 20 minutes per pound, both until the internal temperature hits 160 degrees Fahrenheit. If you're reheating a fully cooked ham, preheat an oven to 325 degrees Fahrenheit; allow 15-18 minutes for a bone-in ham and 18-24 per pound for boneless, or until the internal temperature reaches 140 degrees Fahrenheit.
The best way to bake a ham?
For best results, place the ham flat-side down on a rack in a roasting pan in the lower half of the oven, loosely covered in foil to retain moisture while cooking. Add a cup of water, stock, or apple juice to keep it juicy. Glazing the ham can happen in different points of the cooking depending on your recipe.
What's the best way to cook a ham?
In a roasting pan in the lower half of the oven, foil-covered to retain moisture while cooking. Add a cup of water, stock, or apple juice to keep it juicy. Before baking, brush the ham with your glaze – save half the glaze for basting in the last 30 or 45 minutes.
Can I serve ham either cold or warmed?
Yes! Fully cooked, ready-to-eat ham – whether it's bone-in, boneless, or spiral cut – tastes great served cold or warm.
Now that you're prepped with all the tips to cook the perfect ham, let's talk flavour and recipes below.
Top 5 Must Try Ham Recipes
Glazed Ham Recipes With Orange and Lemon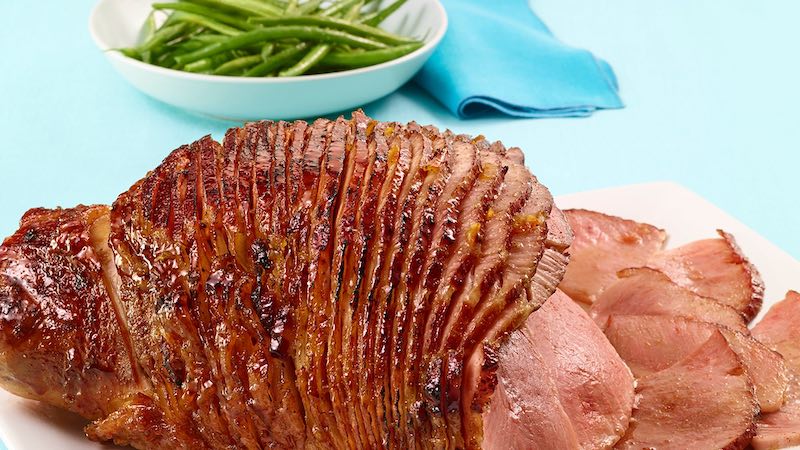 Orange marmalade and a 10-pound spiral-cut ham provide the mouthwatering foundation for this glazed ham recipe. Meat is infused with the fragrant, bold flavours of Ground Mustard, Garlic Powder, Ground Black Pepper, and Ground Cloves to perfectly complement the brightness of the citrus, delivering bite after delicious bite.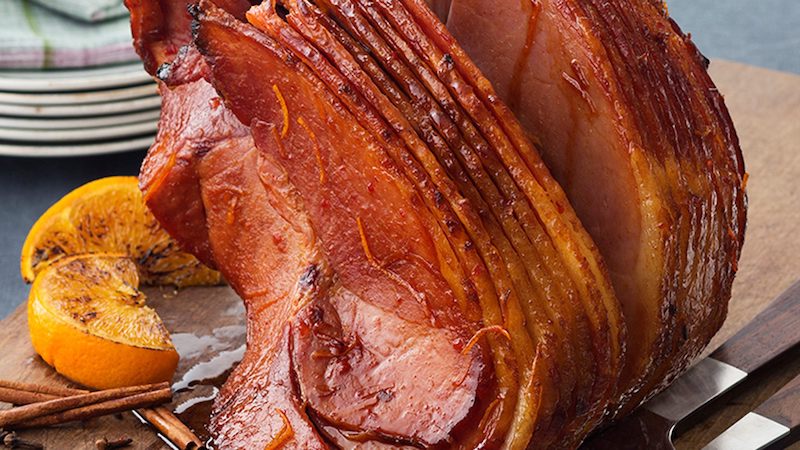 If you love spicy Christmas cookie recipes, this just might become your new favourite ham glaze recipe. With Ground Ginger, Ground Cinnamon, and Ground Cloves, there's an irresistible seasonal flair to the spiced orange ham glaze and red pepper jelly in every slice.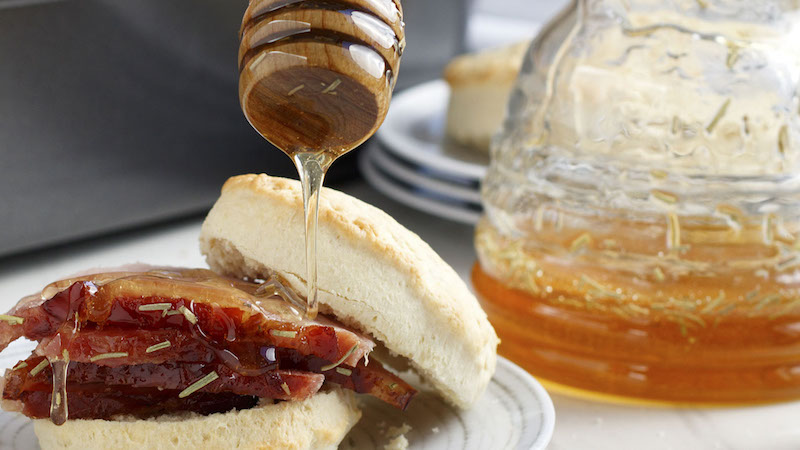 Talk about an easy glazed ham recipe! Featuring just four ingredients, including Pure Lemon Extract and Rosemary Leaves, this honey-sweetened glazed ham is impressive enough for the holidays, but easy enough for the every-days. Leftovers can be enjoyed served up on warm biscuits, alongside your morning scrambled eggs, or piled into a sandwich with your favorite garnishes.
Sweet Glazed Ham Recipes That Satisfy Everyone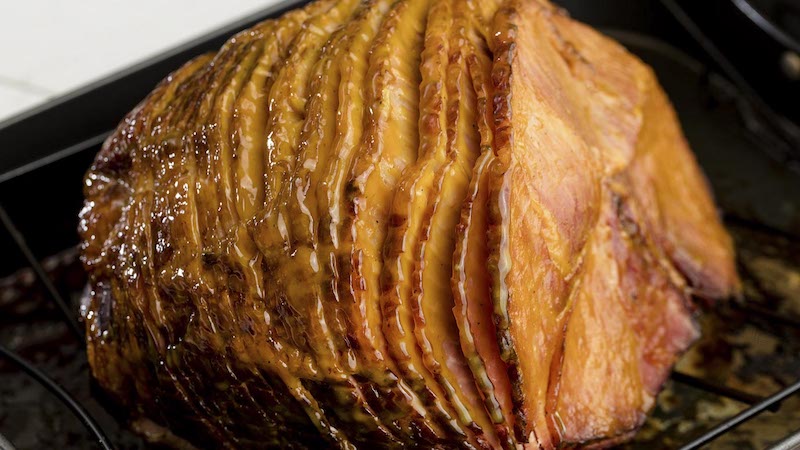 Taking just 10 minutes of prep time, our honey mustard glazed ham offers the flavourful double whammy of French's Honey Mustard and French's Worcestershire Sauce. Make it with either brown sugar or honey, and plan to freeze any leftover glazed ham for as long as two weeks. Add it to soups, sandwiches, or even charcuterie boards!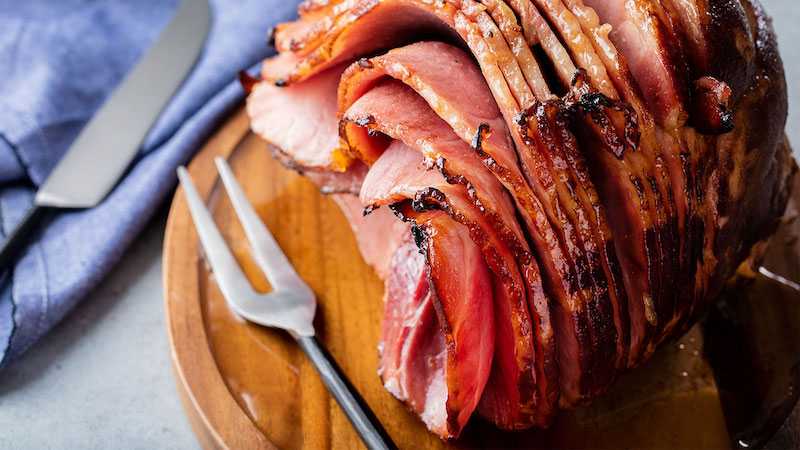 Craving a brown sugar glaze for ham? You've come to the right place. This ham recipe features a full cup of honey – courtesy of Liquid Honey Bear – and savoury seasonings like Ground Cinnamon, Ground Ginger, and Ground Mustard. Serve this glazed ham with pan drippings and enjoy!