Tips for Using Honey as a Sugar Substitute
Did you know that you can substitute honey for sugar? From bold and musky, to herbal and aromatic, Billy Bee honey is the versatile must-have for every baker's pantry. Satisfy your sweet tooth and swap Canada's favourite honey for sugar in your next batch of baked goods or add a bit of sweetness to your dinner!
Sugar vs Honey Benefits
Honey is, in fact, another form of sugar. Although honey has the same basic composition as other types of sugar, it is considered a "better" sugar for your diet because of its nutritional value and health benefits. For example, while honey has more calories, it contains trace amounts of protein, vitamins, minerals, and enzymes with nutritional value, while sugar contains "empty calories" with no additional nutritional value. Also, honey is much sweeter, which means you don't need to add as much to drinks or baked goods to get your desired sweetness. So even though it has more calories, you'll actually consume fewer calories when substituting honey for sugar!
How Much Honey to Use in Place of Sugar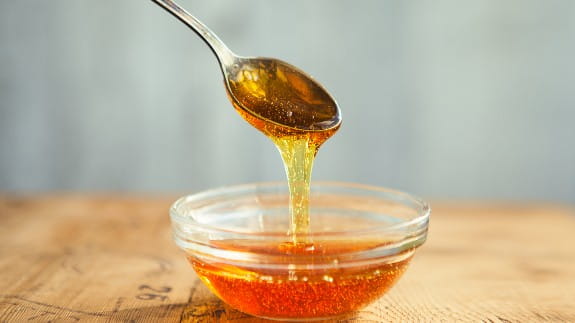 Before you start replacing 1 cup of white sugar with 1 cup of honey, it's crucial to know that honey is much sweeter, and a one-for-one replacement will result in overly sweet (or possibly inedible) food. It can be a little tricky to figure out exactly how much honey a recipe requires, but we're here to help!
Since honey is about one-fifth water and retains more moisture than sugar, you'll need to reduce the amount of liquid ingredients, such as water or milk, listed in the recipe. Also, honey is naturally acidic, and too much acid prevents baked goods from rising. To avoid any issues, add a small amount of baking soda to your mixture. Lastly, liquid honey doesn't measure in the same way as water. For example, a 500g bottle of honey is not equal to 500ml of liquid measure. Since honey is heavier, it will not measure with equal weight and volume like water does.
This is a lot of information to remember, so be sure to follow our handy honey calculator below anytime you want to use honey as a sugar substitute.
| | | | |
| --- | --- | --- | --- |
| SUGAR | HONEY | REDUCED LIQUID | BAKING SODA |
| 1 Tbsp (15mL) | 2 tsp (10mL) | no need | no need |
| 2 Tbsp (30 mL) | 1 Tbsp 1 tsp (25mL) | no need | no need |
| 1/4 Cup (50mL) | 2 Tbsp 2 tsp (40mL) | no need | 1/8 tsp (0.5mL) |
| 1/3 Cup (75mL) | 4 Tbsp (60mL) | no need | 1/4 tsp (1mL) |
| 1/2 Cup (125mL) | 1/3 Cup (75mL) | 2 tsp (10mL) | 1/4 tsp (1mL) |
| 2/3 Cup (150mL) | 1/2 Cup (125mL) | 5 tsp (25mL) | 1/4 tsp (1 mL) |
| 3/4 Cup (175mL) | 2/3 Cup (150mL) | 2 Tbsp (30mL) | 1/2 tsp (2mL) |
| 1 Cup (250 mL) | 3/4 Cup (175mL) | 2 1/2 Tbsp (37mL) | 1/2 tsp (2mL) |
| 2 Cups (500mL) | 1 1/4 Cup (300mL) | 5 Tbsp (70mL) | 1 tsp (5mL) |
Baking with Honey
Cooking with Honey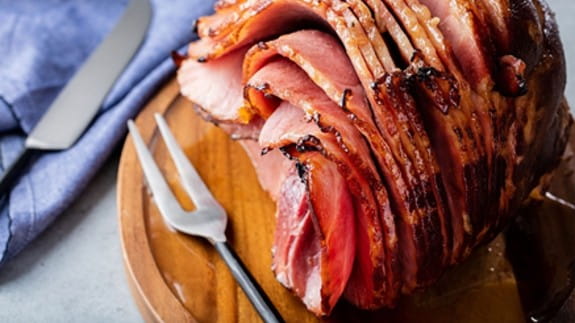 While honey makes a great sugar substitute in baked goods, you can also use it in cooking recipes! Adding honey to sauces, marinades, and glazes gives the perfect hint of sweetness to all your favourite meats and vegetables.
At Billy Bee, we offer both 100% Canadian, pure, and natural pasteurized and unpasteurized honey to add some sweetness to your life! Whichever type of honey you prefer, you can use the versatile liquid to sweeten hot or cold drinks, in a pasta sauce, to make a sweet glaze for ribs, as a topping on your yogurt breakfast parfait, and so much more.