Come March 17, the world will turn green in honour of St. Patrick's Day. From rivers and beer (and rivers of beer) to parades of people, Ireland's unofficial national colour will flood our streets as the festivities get underway. But the holiday didn't begin as one of parties and banquets. In 1631, the Catholic Church named the day an official Feast Day for St. Patrick, the patron saint of Ireland. What began as a day of religious observation has turned into an international day of celebration, a day in which everything Irish—particularly food and drink—is enjoyed.
From traditional Irish dishes to those that have become staples of celebrations around the globe, here are some of the top recipes to try during your St. Patrick's Day festivities this year.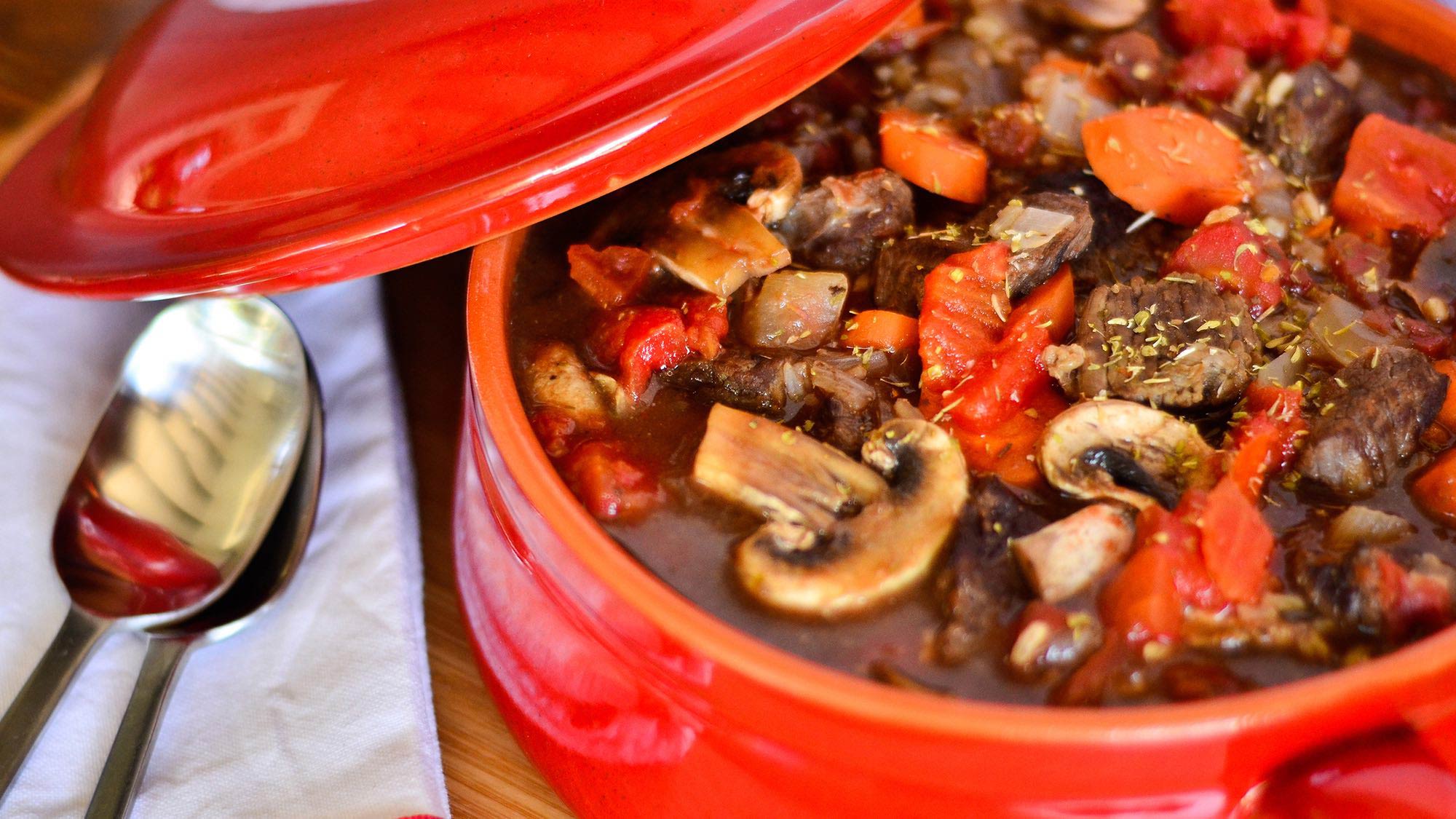 Irish Stew
Try a comforting Irish stew to warm up after a morning spent cheering on one of the many St. Patrick's Day parades. Versions like this hearty beef and mushroom stew are easy to make and have tons of spices for a good-for-you and flavorful treat that will get the feeling back in your hands…just in time to start lifting a few pints of green beer.


Corned Beef
What is corned beef? While it may sound complicated, corned beef is really just meat cured with salt. To make a more traditional version of the dish, like this corned beef and cabbage recipe, add the spices and simmer your beef for two hours on the stove before serving it with a side of cabbage.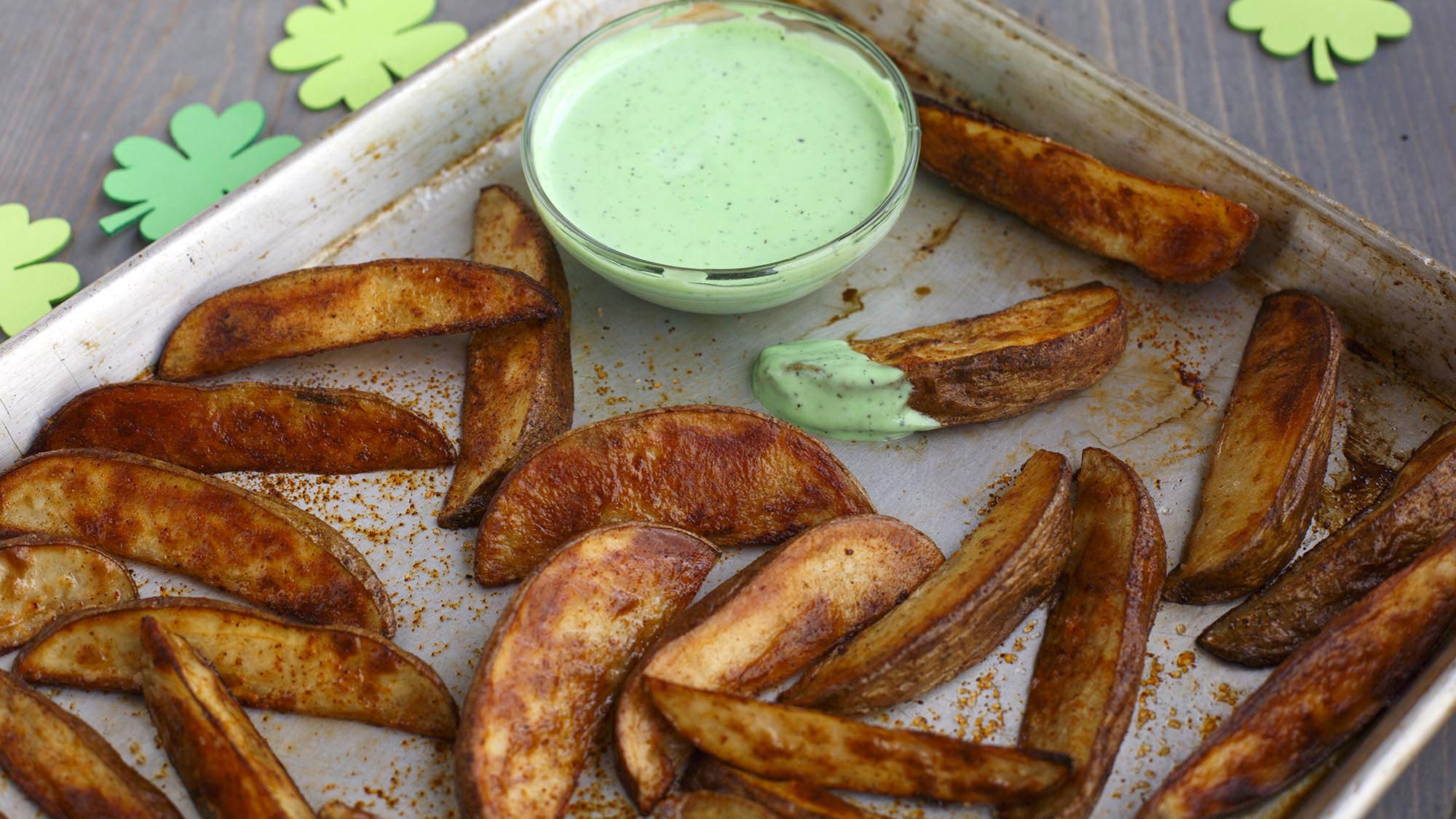 Irish Potato Wedges and Dip
You can't celebrate one of Ireland's biggest holidays without paying tribute to the potato. While it may seem a bit cliché, there's no ignoring the fact that the spud is closely intertwined with the identity and history of Ireland. Plus, potatoes are perfect party fare. You can roast them up and serve them with your main dish, or for a more festive take, try this potato wedge recipe with your choice of dip dyed green.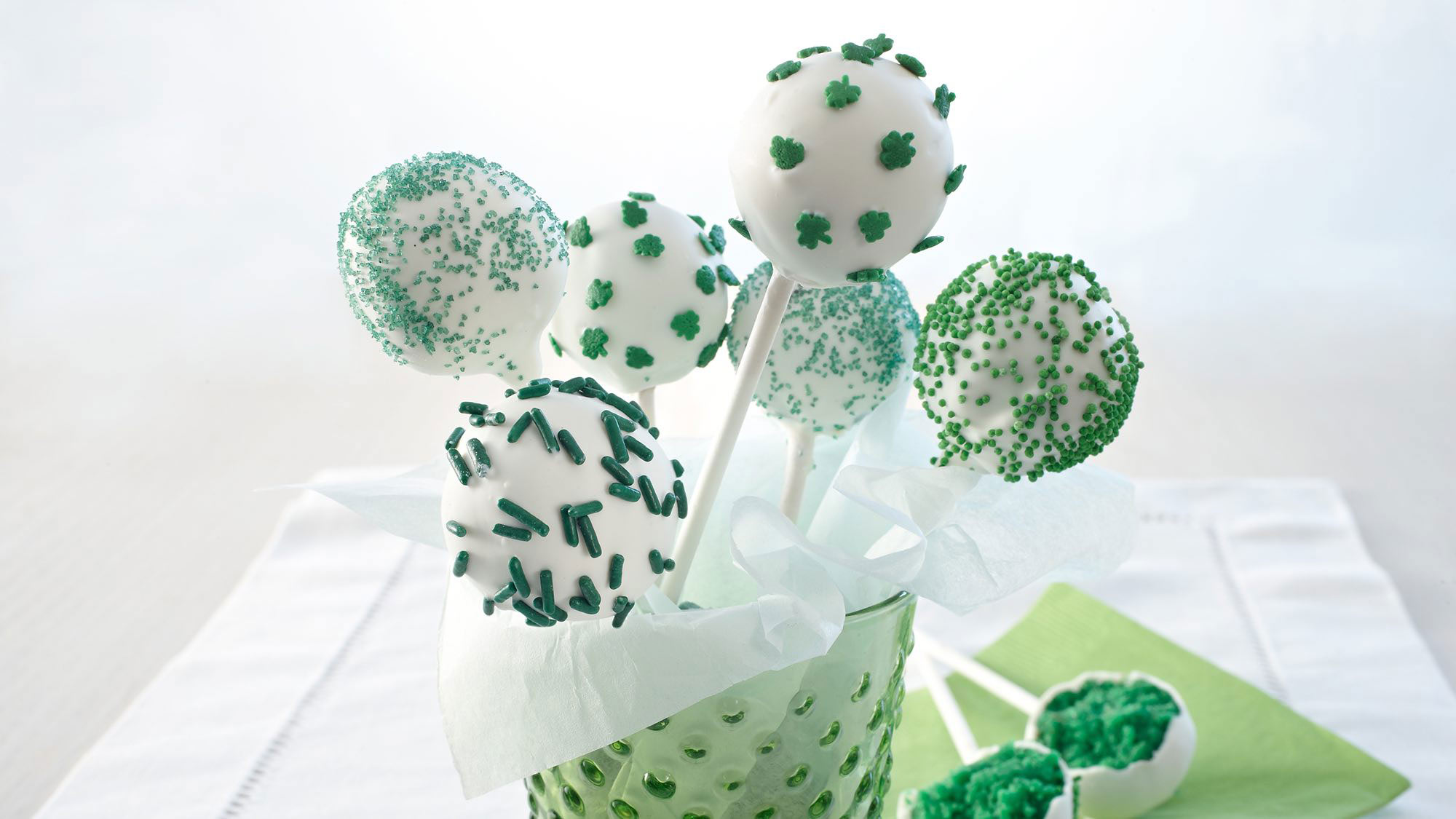 Luck o' the Irish Cake Pops
It may not be a traditional Irish dessert, but it certainly is a delicious one worthy of any St. Patrick's Day celebration. Our St. Patrick's Day cake pops are a moist and tasty treat that can add a bit of festive flair to your party spread. To help keep your younger guests occupied during the festivities, make the cake pops ahead of time and then let the little ones decorate them with their favourite green toppings.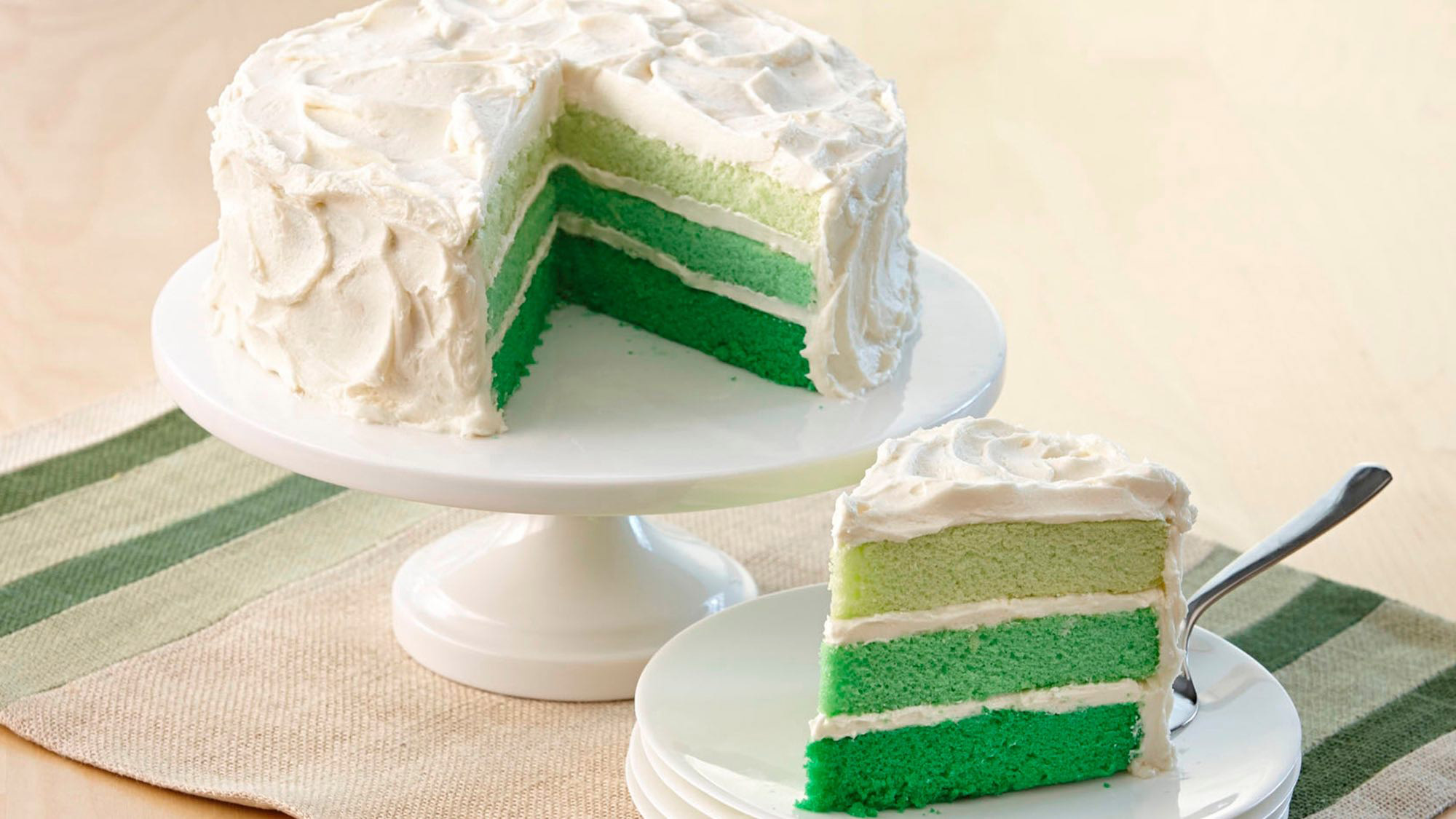 Green Ombre Cake
If you want a St. Patrick's Day dessert that will really impress, bake a three-layer cake that pays tribute to the holiday spirit. Split your packaged cake mix (the two-layer size) into three parts. Then dye each a different shade of green. When you cut through the finished masterpiece, the lime-to-emerald rainbow will create a stunning effect.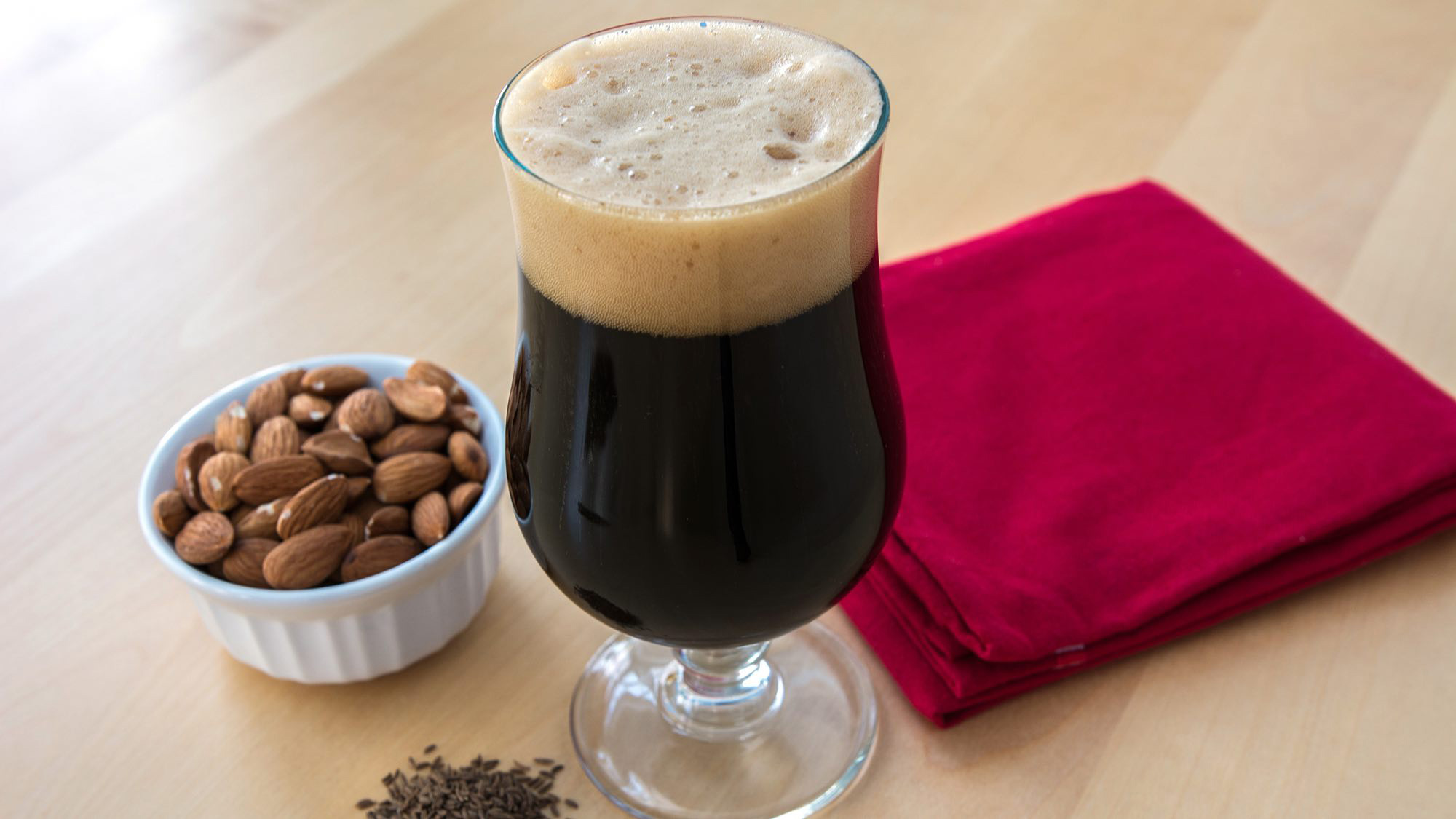 Caraway Stout Irish Cocktail
Beer is a staple of St. Patrick's Day celebrations—especially in the U.S. where, for one day only, it often comes dyed green—but this whiskey and beer cocktail may just be the most Irish of them all. Combine Guinness with Irish whiskey and a little bit of Caraway simple syrup to get a taste of the mother country all in one sip.


Peppermint Martinis
The only thing better than enjoying dessert and a cocktail is combining the two, and that's exactly what you get with this St. Patrick's Day drink. This Irish cream and vodka cocktail recipe features the peppermint and vanilla with a dash of cream to make a rich and velvety cocktail. Top with a dollop of peppermint whipped cream.


Rainbow Bundt Cake
Seriously, how fun is this cake? Each slice of vanilla Bundt cake reveals a vibrant rainbow of colours. Just for your St. Patrick's Day celebration, garnish the cake platter with gold chocolate coins for extra flair.


Paddy's Pudding
Big (and little) leprechauns will love this bright, creamy, layered pudding dessert. From the crunchy, crushed chocolate cookies to toffee pieces and whipped topping, each bite is loaded with St. Patrick's Day spirit.
Pot of Gold Cupcakes
You don't have to find the end of the rainbow to reach tasty pots of gold. These special St. Patrick's Day cupcakes are perfect for a party and made festive with food colour, gold sprinkles and rainbow stripe candy.