A slice of this Bundt cake that reveals a rainbow of powerful and prideful colours.
1 package (461 grams) white cake mix
1 teaspoon (5 milliliters) Pure Orange Extract
1 1/2 cups (375 milliliters) icing sugar
2 tablespoons (30 milliliters) water
1/2 teaspoon (2 milliliters) Pure Vanilla Extract
Preparation
1

Preheat oven 350°F (180°C). Prepare cake mix as directed on package, stirring in orange extract. Divide batter evenly among 4 bowls. Tint each bowl a different color. Stir 50 drops (about 1/2 teaspoon/2 ml) red, green or blue food color into each of 3 of the bowls. Stir 25 drops (about 1/4 teaspoon/1 ml) yellow food color into last bowl.

2

Pour red then yellow, green and blue batters into greased and floured 12-cup (3 L) Bundt pan. Pour each color batter gently into pan so the batter is layered over instead of mixed into the previous one.

3

Bake 30 to 35 minutes or until toothpick inserted in center comes out clean. Cool in pan 10 minutes. Invert cake onto wire rack. Cool completely.

4

Meanwhile, mix icing sugar, water and vanilla until smooth. Drizzle glaze over cooled cake. Serve with whipped cream, if desired.
RELATED RECIPES
Candy Corn Fudge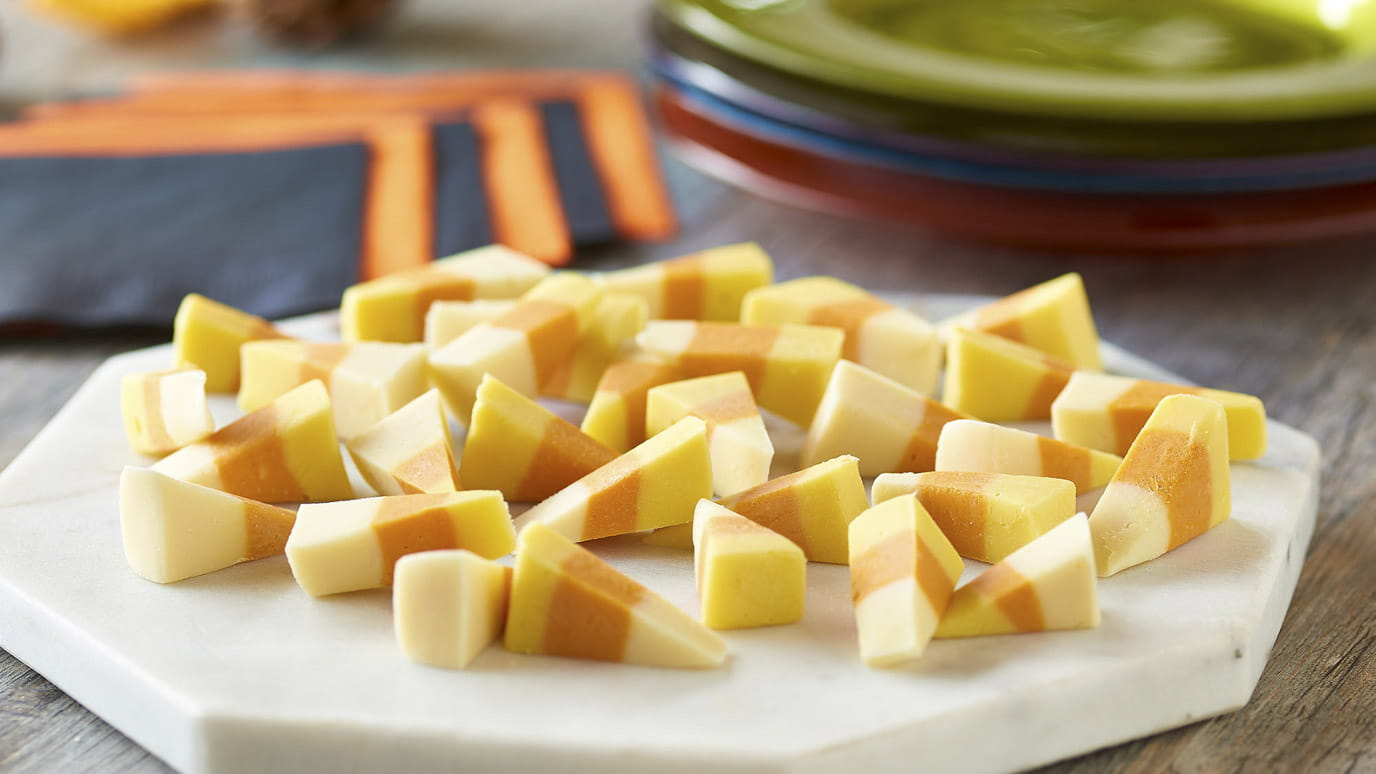 Peanut Butter Snickerdoodle Tart with Cinnamon Peanut Crust
Peanut Butter Snickerdoodle Tart with Cinnamon Peanut Crust
Peppermint Bars
GET GREAT RECIPE IDEAS BY CREATING YOUR FLAVOUR PROFILE.