Eggnog Truffles make a great holiday or hostess gift. Package the truffles in a holiday tin between wax paper.
1 pound (450 grams) white baking chocolate , divided
1/2 package (125 grams) cream cheese , softened
1/4 cup (60 milliliters) icing sugar
1/4 teaspoon (1 milliliter) Ground Nutmeg
1/4 teaspoon (1 milliliter) Imitation Rum Extract
Preparation
1

Melt half of the white chocolate (225 g) as directed on package. Beat cream cheese, icing sugar, nutmeg and rum flavour in large bowl with electric mixture on medium speed until well blended and smooth. Add melted chocolate; beat until well mixed. Cover. Refrigerate at least 4 hours or until firm.

2

Shape into 24 (about 3/4-inch/2 cm) balls. Place on wax paper-lined tray. Refrigerate until ready to dip.

3

Coat only 12 truffles at a time. Melt half of the remaining white chocolate in small microwavable bowl on MEDIUM (50% power) 1 1/2 minutes, stirring after 1 minute. Using a fork, dip 1 truffle at a time into the melted chocolate. Tap back of fork 2 or 3 times against edge of dish to allow excess chocolate to drip off. Place truffles on wax paper-lined tray. (If there are any "bald" spots on truffle, cover with melted chocolate that remains on the fork.) Sprinkle truffles with nutmeg. Repeat with remaining white chocolate and remaining truffles.

4

Refrigerate 1 hour or until chocolate is set. Store truffles between layers of wax paper in airtight container in refrigerator up to 1 week.
RELATED RECIPES
Cold Roll with Asian Grilled Duck Breast
Cold Roll with Asian Grilled Duck Breast
Ginger Peach Mini Pies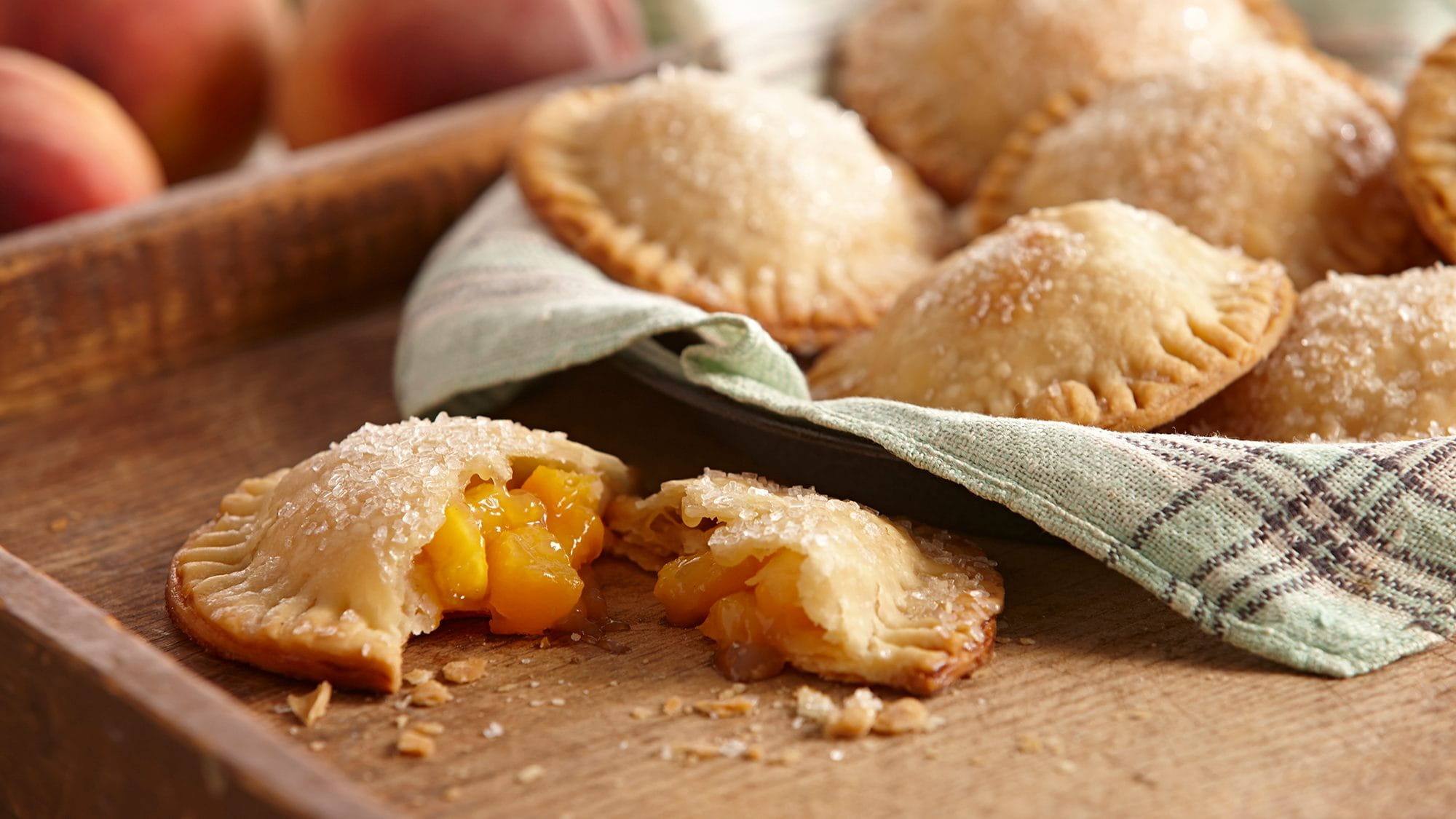 Red Velvet Cheesecake
GET GREAT RECIPE IDEAS BY CREATING YOUR FLAVOUR PROFILE.