Turmeric and vine-ripened, gourmet tomatoes add vibrant color to roasted cauliflower. Brighten up your dinner table tonight with this tasty cauliflower recipe. Photo credit: Georgia Johnson from Comfort of Cooking.
1/4 cup (60 milliliter) oil
1 teaspoon (5 milliliter) Sea Salt Grinder
1/2 teaspoon (2 milliliter) Organic Ground Turmeric
1/8 teaspoon (0.5 milliliter) Cayenne Pepper
1 large head cauliflower , cut into florets (about 10 cups/2.5 L)
2 cups (500 milliliter) vine-ripened cherry tomatoes , halved
2 tablespoon (30 milliliter) chopped fresh cilantro
Preparation
1

Preheat oven to 425°F (220°C). Mix oil, sea salt, turmeric and cayenne pepper in small bowl. Place cauliflower and tomatoes in large bowl. Drizzle with ½ of the oil mixture; toss to coat well. Repeat with remaining oil mixture.

2

Spread vegetables in single layer in foil-lined large shallow baking pan.

3

Roast 40 minutes or until cauliflower is tender, stirring halfway through cooking time. Sprinkle with cilantro before serving.
RELATED RECIPES
Savoury Buttermilk Ranch Ice cream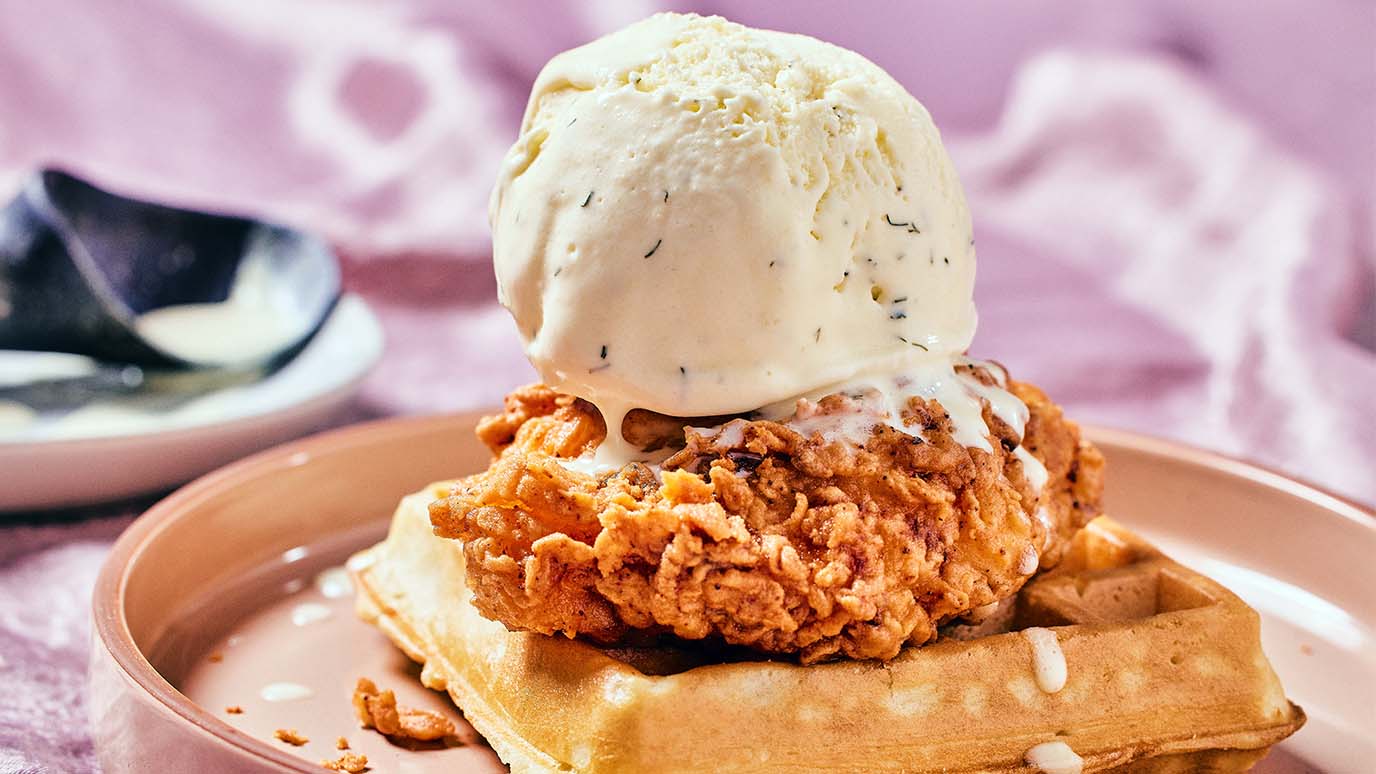 Savoury Buttermilk Ranch Ice cream
Pecan Pie Bites
Signature Pumpkin Pie
GET GREAT RECIPE IDEAS BY CREATING YOUR FLAVOUR PROFILE.