The reviews are in -- everyone is raving about this fabulously easy pumpkin pie.
1 frozen, unbaked deep dish pie crust , 9-inch (23 cm)
1 can (796 milliliter) pumpkin
1 can (300 milliliter) sweetened condensed milk
2 eggs
1 teaspoon (5 milliliter) Pure Vanilla Extract
1 tablespoon (15 milliliter) Pumpkin Pie Spice
Preparation
1

Preheat oven to 425°F (220°C). Place pie crust on large foil-lined baking sheet

2

Mix pumpkin, milk, eggs, vanilla and pumpkin pie spice in large bowl until smooth. Pour into crust.

3

Bake 15 minutes. Reduce oven temperature to 350°F (180°C). Bake 40 minutes longer or until knife inserted 1-inch (2.5 cm) from crust comes out clean. Cool completely on wire rack. Serve with whipped cream if desired.
RELATED RECIPES
Double Banana Bread
Easy Almond Molten Cakes
Turmeric Ginger Infused Honey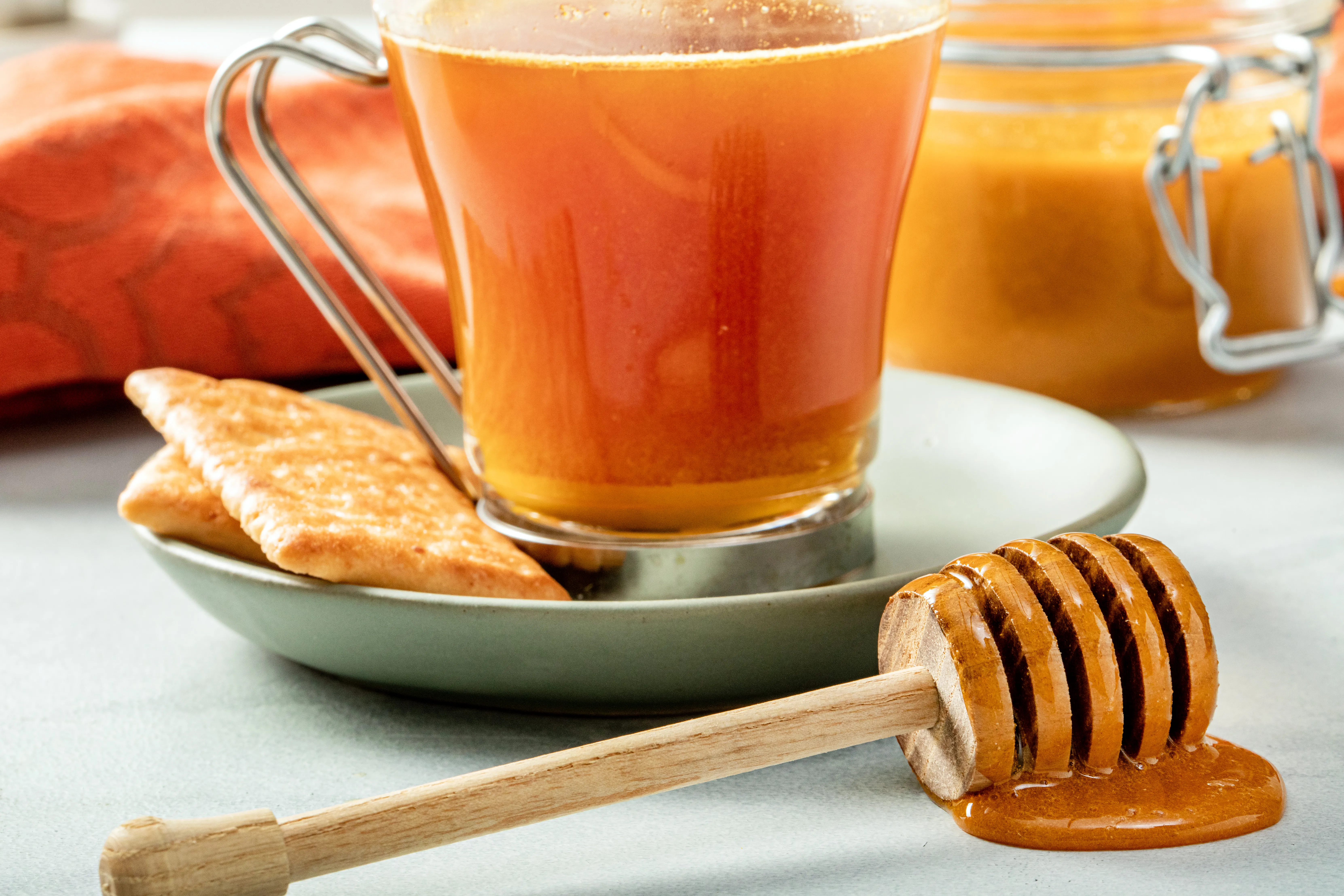 Turmeric Ginger Infused Honey
GET GREAT RECIPE IDEAS BY CREATING YOUR FLAVOUR PROFILE.