A layer of pumpkin pie filling is sandwiched between layers of vanilla cheesecake for the ultimate holiday dessert.
Graham Cracker Crust
1 1/2 cups (375 milliliters) graham cracker crumbs
1/3 cup (75 milliliters) butter , melted
2 tablespoons (30 milliliters) sugar
2 teaspoon (10 milliliters) Pumpkin Pie Spice
Cheesecake FIlling
3 packages (8 ounces/250g each) cream cheese , softened
1 cup (250 milliliters) sugar
4 eggs
1 cup (250 milliliters) sour cream
1 can (15 ounces/425g) pumpkin
1/4 cup (60 milliliters) flour
1 tablespoon (15 milliliters) Pumpkin Pie Spice
2 teaspoons (10 milliliters) Pure Vanilla Extract
Preparation
1

Preheat oven to 325°F (160°C). For the Crust, mix all ingredients in medium bowl. Press evenly onto bottom and up sides of 9-inch spring-form pan.

2

For the Filling, beat cream cheese and sugar in large bowl with electric mixer on medium speed until fluffy. Add eggs, 1 at a time, mixing on low speed after each addition just until blended. Add sour cream; mix well. Remove 1 cup (250ml) batter to medium bowl; beat in pumpkin, flour and pumpkin pie spice until smooth. Stir vanilla into remaining plain batter. Pour 1/2 of the vanilla batter into crust. Gently pour pumpkin batter over top. Top with remaining vanilla batter.

3

Bake 50 minutes or until center is almost set. Turn off oven; let cheesecake stand in oven 2 hours or until cooled. Remove from oven.

4

Refrigerate 4 hours or overnight. Run small knife around sides of pan to loosen crust; remove sides of pan. Store leftover cheesecake in refrigerator.
RELATED RECIPES
Easter Basket Cupcakes
Tapioca Melon Dessert Soup (Sakoo Cantaloupe)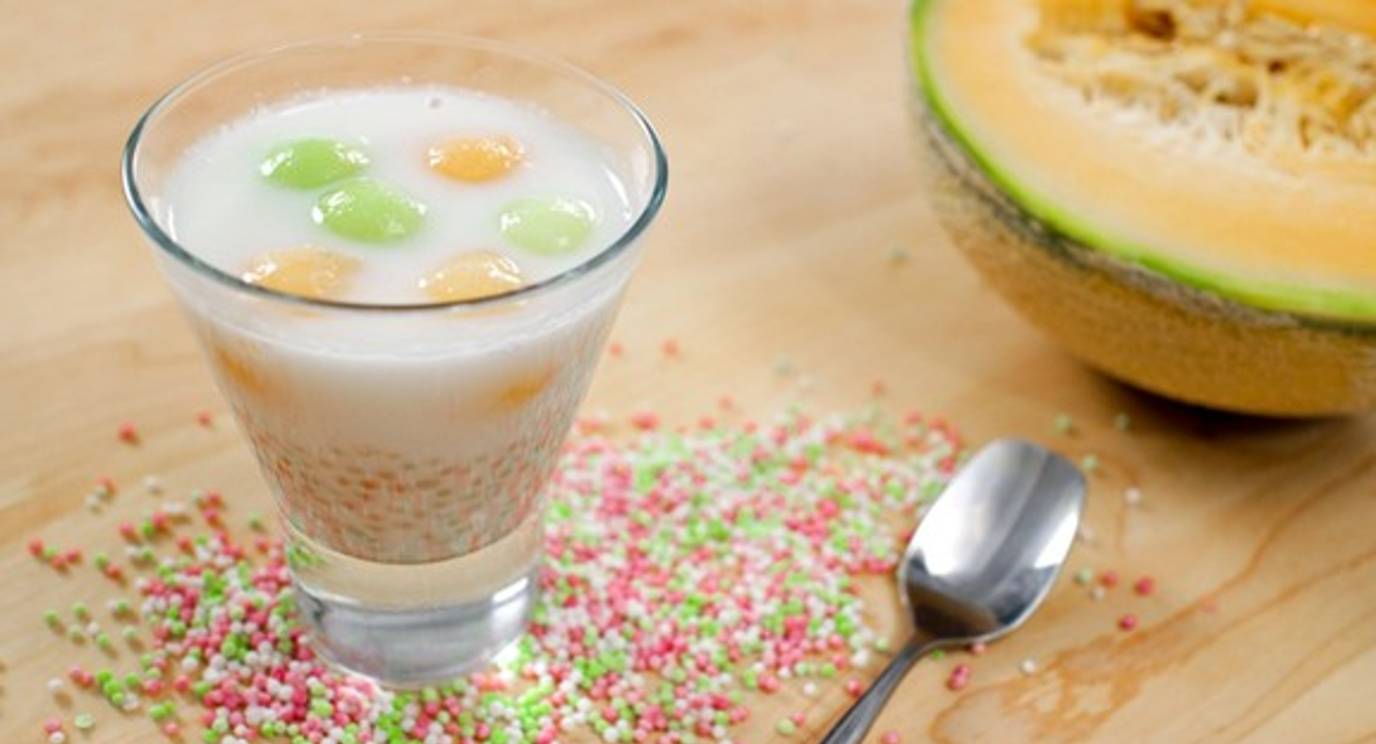 Tapioca Melon Dessert Soup (Sakoo Cantaloupe)
Banana Bread Oatmeal Cookies
Banana Bread Oatmeal Cookies
GET GREAT RECIPE IDEAS BY CREATING YOUR FLAVOUR PROFILE.