Considered a symbol of wealth and prosperity for the coming year, these delicious shrimp and vegetable spring rolls are the perfect addition to any Lunar New Year menu. Serve this light and refreshing appetizer with Thai Kitchen® Sweet Red Chili Dipping Sauce.
INGREDIENTS
8 (1-piece)
SERVINGS
1/4 cup (60 milliliters) lime juice
2 tablespoons (30 milliliters) Fish Sauce
2 1/2 teaspoons (12 milliliters) sugar
1 teaspoon (5 milliliters) Garlic Powder
1 teaspoon (5 milliliters) Ginger, Ground
1/2 teaspoon (2 milliliters) Red Pepper Crushed
1/2 bundle (55 grams) Thin Rice Noodles
8 round rice paper wrappers
1/2 small seedless cucumber , peeled and cut into thin strips
1 1/4 cups (300 milliliters) shredded carrots Substitution Available
1/3 cup (75 milliliters) roasted unsalted peanuts , chopped
2/3 cup (150 milliliters) fresh cilantro leaves
1/2 pound (250 grams) cooked jumbo shrimp , peeled and deveined, halved lengthwise
Preparation
1

Mix lime juice, fish sauce, sugar, garlic powder, ginger and crushed red pepper in medium bowl. Add cucumbers, carrots and peanuts, tossing to coat well. Set aside until ready to assemble rolls.

2

Bring medium pot of water to boil. Remove from heat. Add rice noodles, stirring to separate noodles. Let stand 8 to 10 minutes or until noodles are tender but firm. Drain well. Place in large bowl with cold water. Separate noodles fully. Drain just before assembling rolls.

3

To assemble spring rolls, fill pie plate with room temperature water. For each spring roll, dip 1 rice paper wrapper in water until softened and pliable, about 30 to 45 seconds. (Wrapper shouldn't be crinkly, but soft enough to handle without tearing.) Place wrapper on clean, smooth work surface. Pat dry with paper towel. Place about 1 tablespoon (15 ml) of cilantro leaves across center of rice paper wrapper, leaving about 1-inch (2 1/2-cm) of empty wrapper on either side. Layer with 2 tablespoons (30 ml) noodles and 3 tablespoons (45 ml) of the cucumber and carrot mixture, then top with 2 to 3 shrimp halves.

4

Fold in sides, then fold bottom third of wrapper up and over filling, tucking in with fingers as needed. Carefully roll wrapper away from you, to enclose filling tightly. Place spring roll on platter. Repeat with remaining wrappers and filling ingredients. Arrange spring rolls in single layer and cover with damp paper towels and plastic wrap while assembling remaining rolls.

Test Kitchen Tips: Use a clean damp kitchen towel as a base to assemble your spring rolls. This will help keep wrappers from drying out while rolling.

5

Refrigerate covered spring rolls at least 30 minutes or up to 2 hours. Serve with Sweet Red Chili Sauce for dipping.
RELATED RECIPES
Pumpkin Pie Spice Pumpkin Seeds
Pumpkin Pie Spice Pumpkin Seeds
Tomato Bruschetta 2 Ways
Everything Dip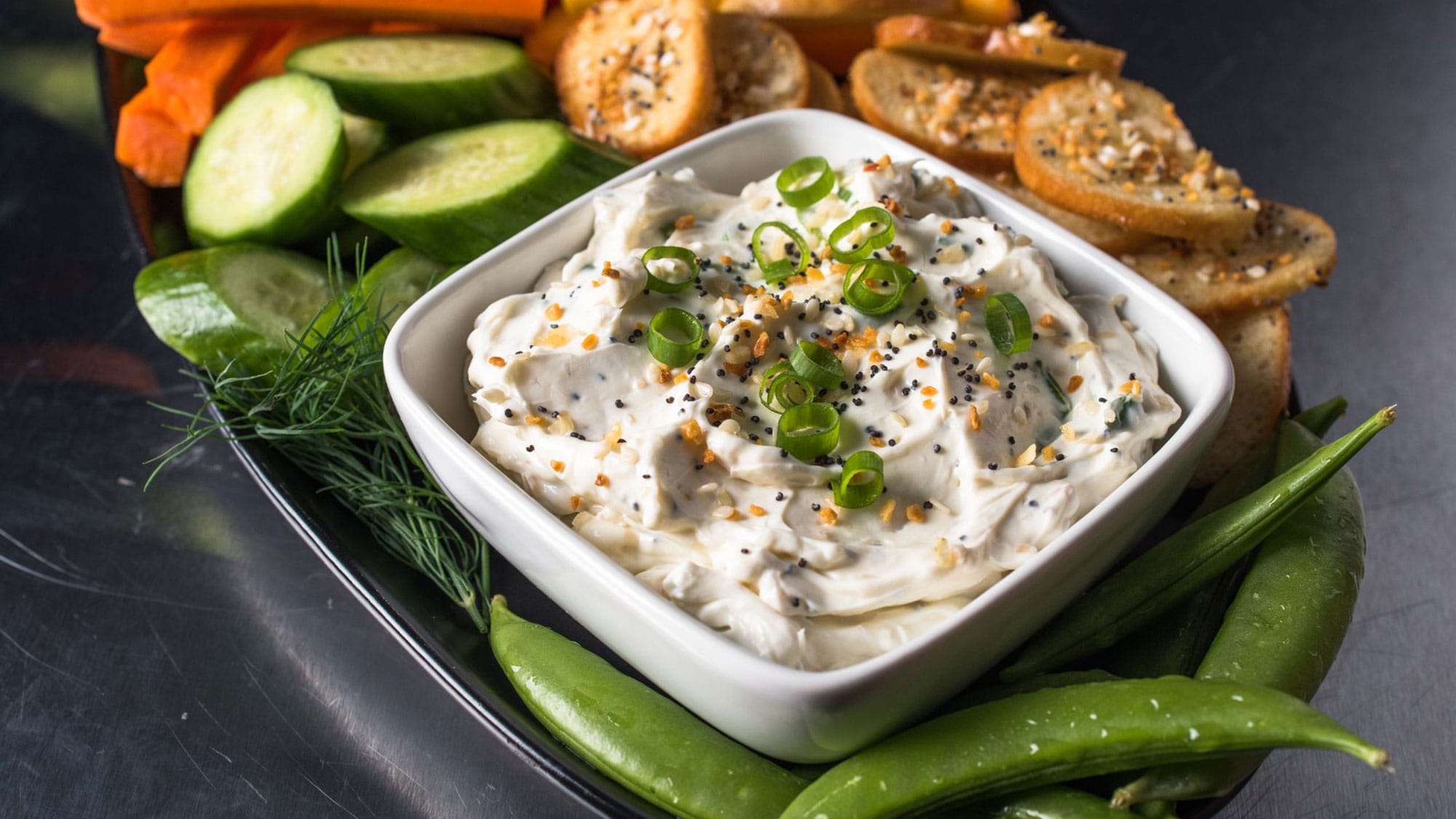 GET GREAT RECIPE IDEAS BY CREATING YOUR FLAVOUR PROFILE.