Include the kids when making this fun and nutritious snack. Toppings are only limited by your imagination.
INGREDIENTS
9 (2 apple rounds)
SERVINGS
5 cups (1.25 liters) water
1 tablespoon (15 milliliters) lemon juice
3 Granny Smith apples
6 tablespoons (90 milliliters) reduced-fat peanut butter , divided
3 tablespoons (45 milliliters) sliced almonds , divided
1/4 cup (60 milliliters) dried cranberries , divided
1 teaspoon (5 milliliters) Ground Cinnamon , divided Substitution Available
Preparation
1

Mix water and lemon juice in large bowl. Core apples; trim top and bottom of each apple. Cut each apple crosswise into 6 rounds. Place apple rounds in lemon water to prevent browning.

2

Dry 2 to 3 apple rounds at a time with paper towels. Spread each round with 1 teaspoon (5ml) peanut butter. Sprinkle each round with 1/2 teaspoon (2ml) almonds, 4 to 5 cranberries and additional cinnamon. Serve immediately.
RELATED RECIPES
Grilled Potato Kabobs
Shrimp and Vegetable Spring Rolls
Shrimp and Vegetable Spring Rolls
Easy Everything Bagel Soft Pretzels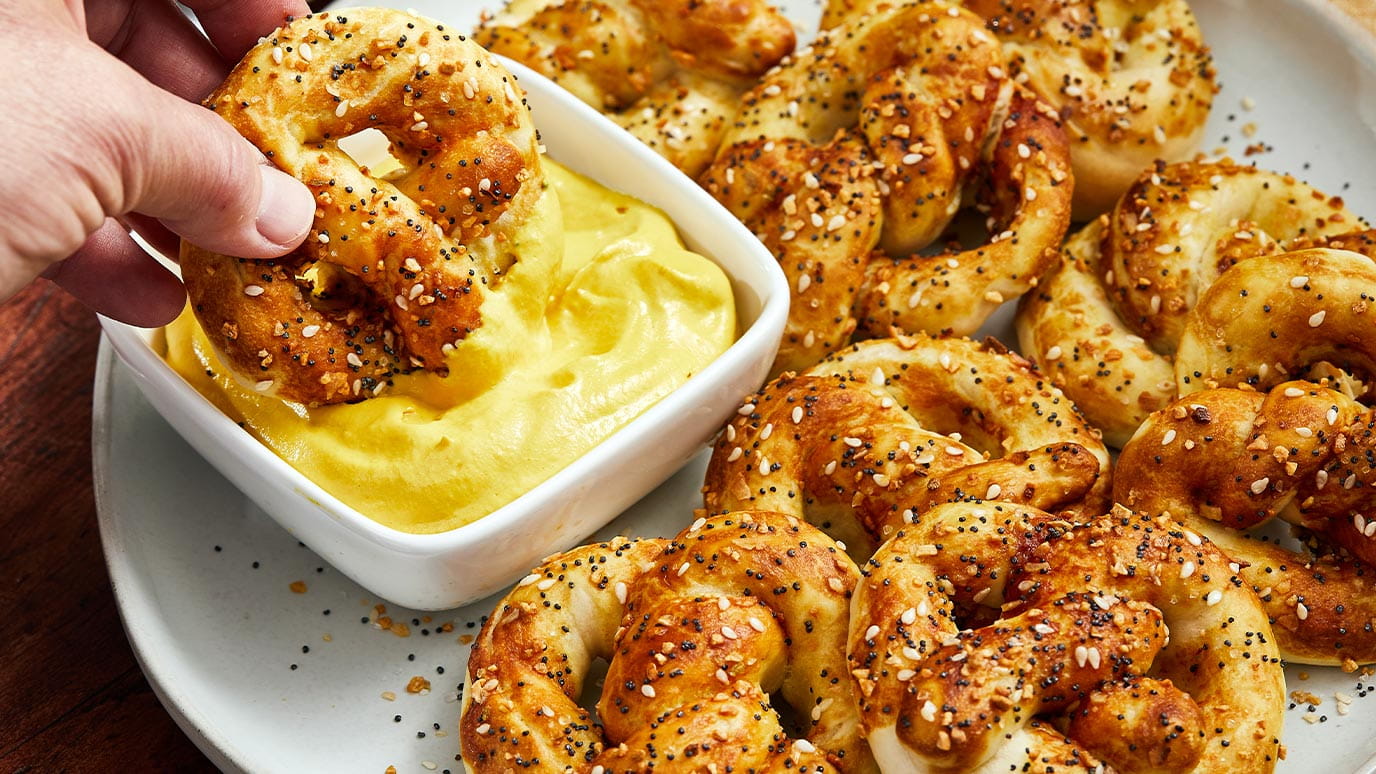 Easy Everything Bagel Soft Pretzels
GET GREAT RECIPE IDEAS BY CREATING YOUR FLAVOUR PROFILE.