Add sweet and nutty crunch to salads, trail mix or your morning oatmeal with these spiced glazed walnuts. They're also great in bowls for snacking at parties or for gift-giving.
Preparation
1

Preheat oven to 250°F (120°C). In small bowl, mix sugar, apple pie spice and salt; set aside. In medium bowl, whisk egg white and vanilla until foamy; add walnuts, tossing to coat.

2

Stir in spice mixture to coat walnuts evenly; spread in single layer on lightly greased rimmed baking sheet.

3

Bake, stirring once, for about 1 hour or until lightly golden and fragrant. Let cool enough to handle then break apart into pieces. Let cool completely. Store in airtight container for up to 2 weeks.
RELATED RECIPES
Avocado Crema
Spicy Dill Pickles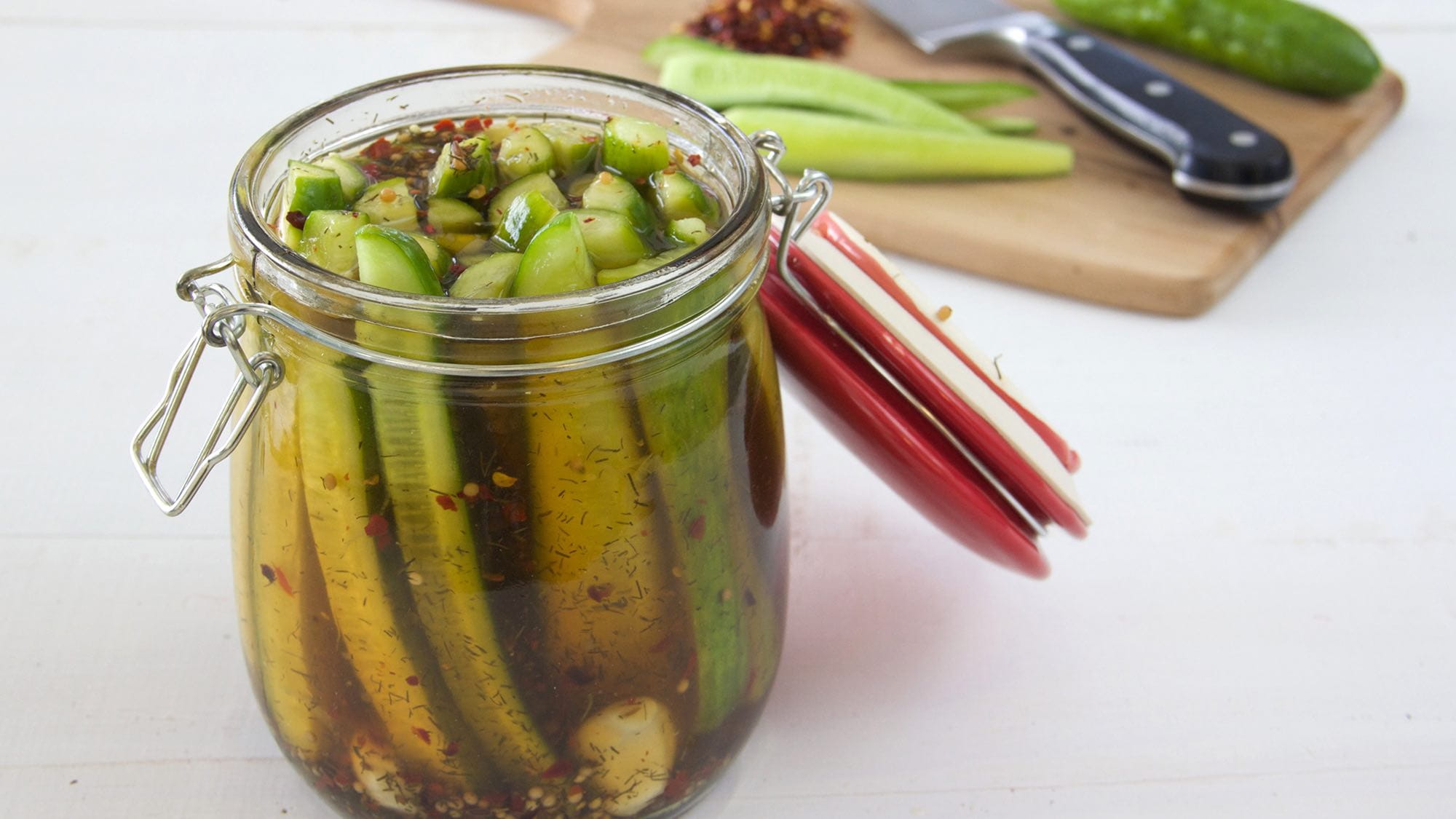 Grilled Indian-Spiced Flatbread
Grilled Indian-Spiced Flatbread
GET GREAT RECIPE IDEAS BY CREATING YOUR FLAVOUR PROFILE.