A delectable pasta salad with layers of texture and flavour — great for that next potluck or BBQ get together!
2 cups (500 milliliter) orzo pasta
1 cup (250 milliliter) each diced red pepper, black olive, cucumber and green onion
4 tablespoon (60 milliliter) Greek
1/2 cup (125 milliliter) thinly sliced, drained sun dried tomato in oil
1 zest of lemon
2 tablespoon (30 milliliter) olive oil
1 tablespoon (15 milliliter) red wine vinegar
Preparation
1

Boil orzo pasta as per package directions; cool.

2

In large bowl, combine all ingredients. Refrigerate for 1 hour before serving.
RELATED RECIPES
Savoury Greek Scrambled Egg Breakfast Bowl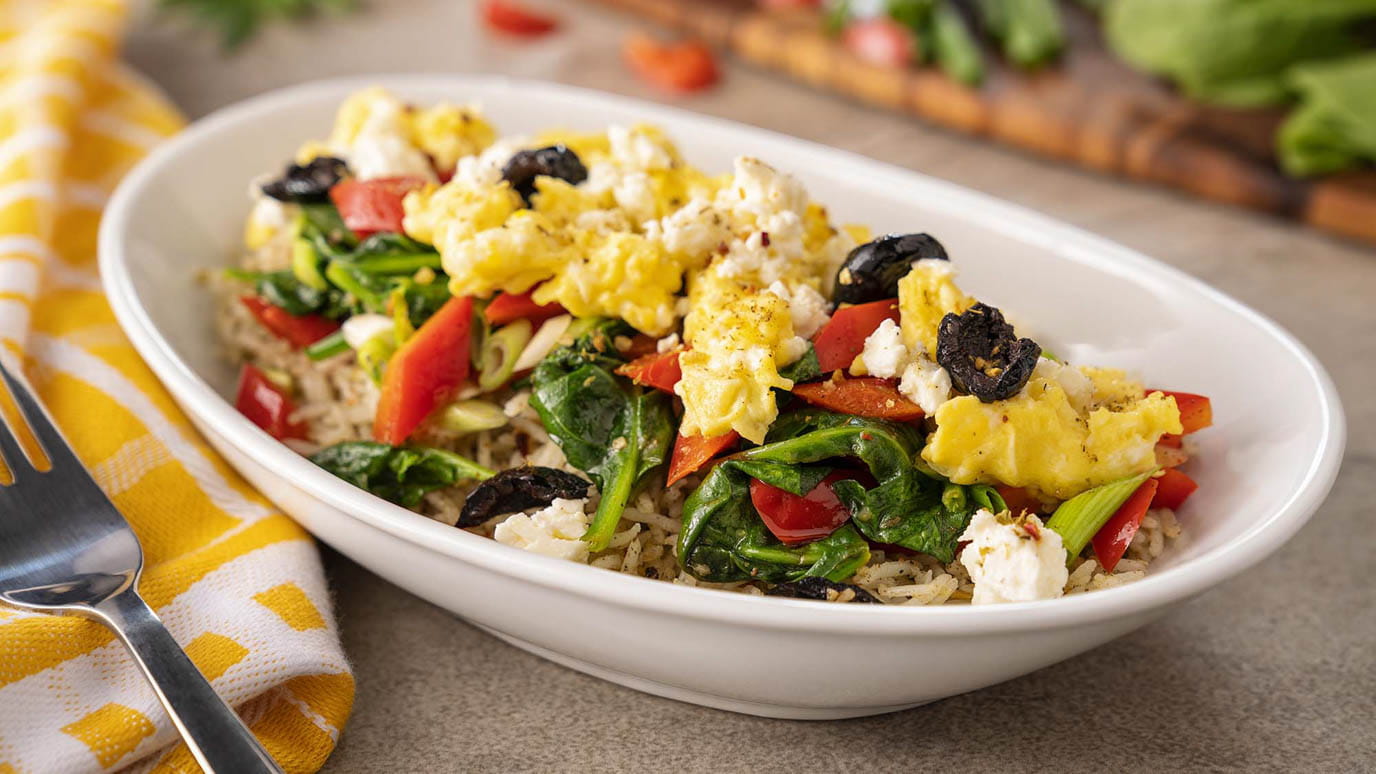 Savoury Greek Scrambled Egg Breakfast Bowl
Spicy Beef Tacos
Cheese Soufflés
GET GREAT RECIPE IDEAS BY CREATING YOUR FLAVOUR PROFILE.