Topped with rich, velvety gravy, these fluffy mashed potatoes are a classic side dish to roasted turkey. This easy mashed potato recipe only has 5 ingredients and is ready in around 20 minutes.
INGREDIENTS
4 (4)
SERVINGS
4 to 5 large baking potatoes (about 2 lb/1 kg) , peeled and cut in large chunks
1/2 cup (125 milliliters) 2% milk
1/4 cup (60 milliliters) butter , softened
1/2 teaspoon (2 milliliters) Sea Salt Grinder
1 package (25 grams) organic turkey gravy mix (club house)
Preparation
1

In large pot of boiling salted water, cover and cook potatoes until fork-tender, about 15 minutes.

2

Meanwhile, prepare organic turkey gravy as directed on package. Keep warm.

3

Drain potatoes well; return to same pot.

4

With potato masher, mash potatoes with milk, butter and salt until smooth.

5

Stir in chopped chives or parsley, if desired. Serve with gravy.

6

Test Kitchen Tip:
•For those sensitive to salt or in need of a lower-salt option, try with unsalted butter.
•Ensure potatoes are cut into the same size pieces for even cooking.
•For added richness, swap 2% milk for homogenized milk or use light cream instead.
•Use hot milk for mashing potatoes for a little extra warmth.
•This mashed potato recipe can be made up to 2 days in advance. Cool completely and refrigerate in sealed container. Add a splash of milk or cream and heat in oven or microwave until temperature reaches 165°F (74°C), stirring occasionally.
RELATED RECIPES
Slow Cooker Scalloped Potatoes
Slow Cooker Scalloped Potatoes
Massaman Curry Fried Rice
Massaman Curry Fried Rice
Everything Mac & Cheese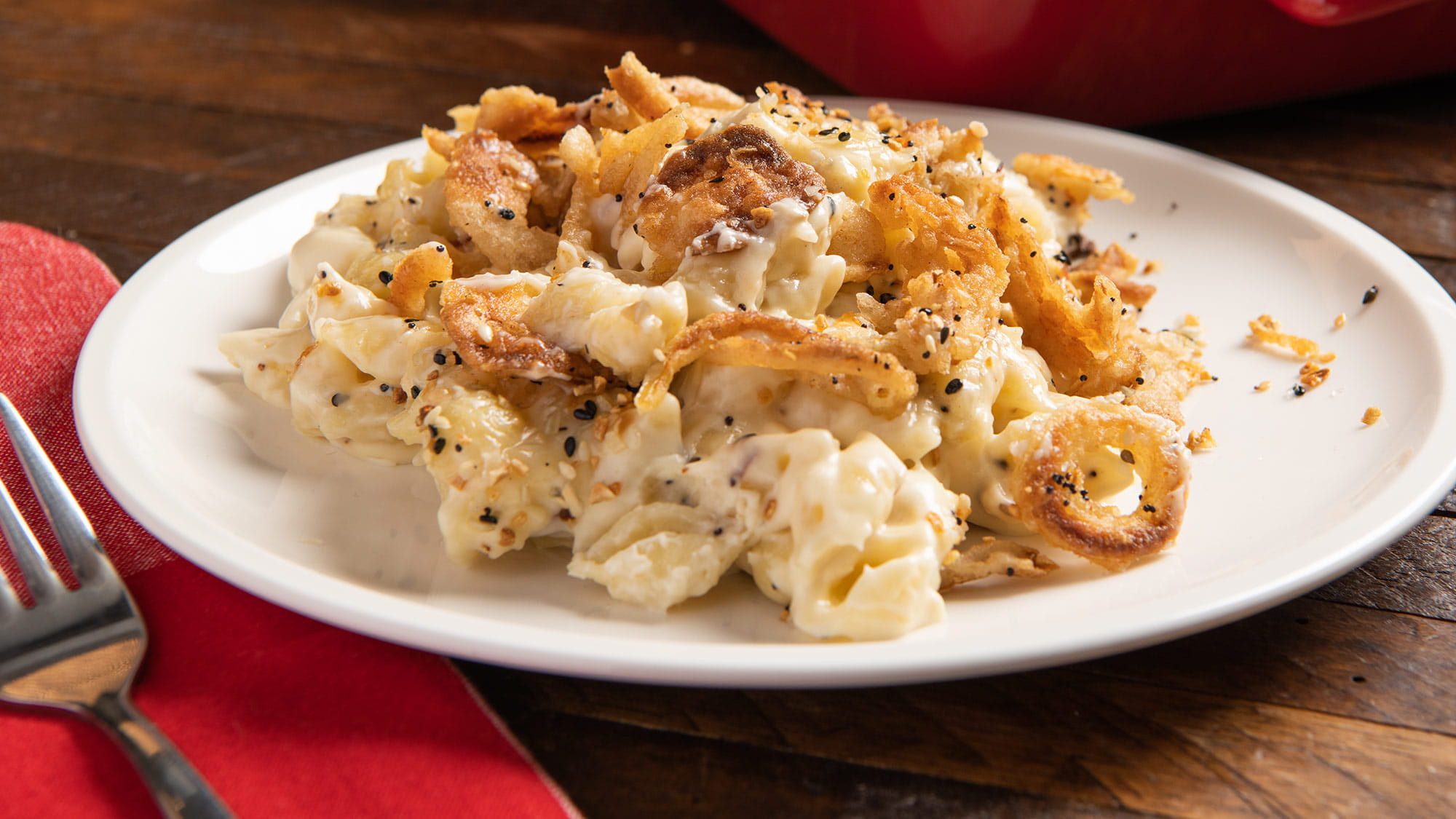 GET GREAT RECIPE IDEAS BY CREATING YOUR FLAVOUR PROFILE.