Use this all-purpose drizzle to add a touch of each of the Six Tastes (astringent, sour, sweet, pungent, salty, and bitter) to everything from salad dressings and marinades to breakfast or dessert.
1 medium Fuji apple, cored and cut into 1-inch (2 1/2-cm)chunks
6 tablespoons (90 milliliters) fresh lemon juice
1/4 cup (60 milliliters) water
2 tablespoons (30 milliliters) honey
4 teaspoons (20 milliliters) Six Taste Spice Blend
1 tablespoon (15 milliliters) French's Classic Yellow Mustard
1/2 teaspoon (2 milliliters) Himalayan pink salt Substitution Available
1/2 cup (125 milliliters) vegetable oil
1 tablespoon (15 milliliters) sesame seed , toasted
Preparation
1

Place all ingredients except oil and sesame seed in blender container. Cover. Blend on high until smooth. Gradually add oil, with machine running. Process until smooth.

2

Add sesame seeds; pulse to mix. Transfer to airtight container. Refrigerate at least 30 minutes before serving. Store in airtight container in refrigerator until ready to use.
NUTRITION INFORMATION
(per Serving)
Nutrition information coming soon
RELATED RECIPES
West African Suya Sauce
Charred Tomato Ketchup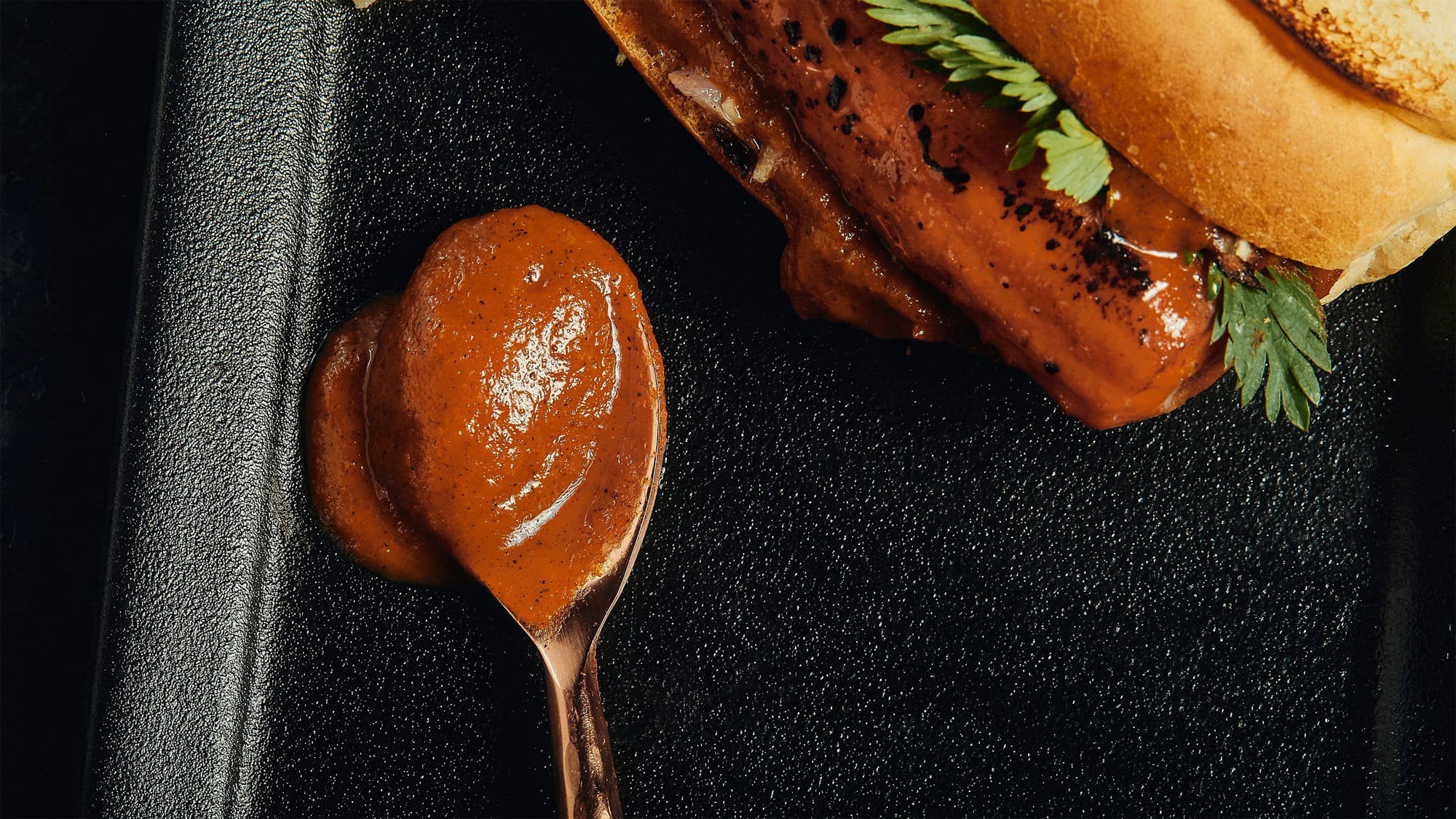 Spicy Mala-Inspired Pikliz
Spicy Mala-Inspired Pikliz
GET GREAT RECIPE IDEAS BY CREATING YOUR FLAVOUR PROFILE.