Use your slow cooker to simmer this traditional one-pot Irish meal during the day. You and your family will be sitting down to perfectly cooked corned beef and cabbage for dinner.
8 small red potatoes, cut in half
2 cups (500 milliliter) baby carrots
1 small onion, quartered
1 corned beef brisket, rinsed and trimmed (~4 lb/1.8 kg)
2 tablespoon (30 milliliter) Club House Pickling Spice
1 teaspoon (5 milliliter) Minced Garlic
1/2 head cabbage, cored and cut into wedges
Preparation
1

Place potatoes, carrots and onion in a 6-quart (6 L) slow cooker. Place corned beef brisket over vegetables. Sprinkle with pickling spice and minced garlic. Add enough water (~8 cups/2 L) to just cover the meat. Cover.

2

Cook 7 hours on HIGH. Add cabbage. Cover. Cook 1 to 2 more hours on HIGH, or until cabbage is tender-crisp.

3

Remove corned beef brisket to serving platter. Slice thinly across the grain. Serve with vegetables.

4

Slow cooker tip: For best results, do not remove cover during cooking.
RELATED RECIPES
Turkey & Vegetable à la King Italiano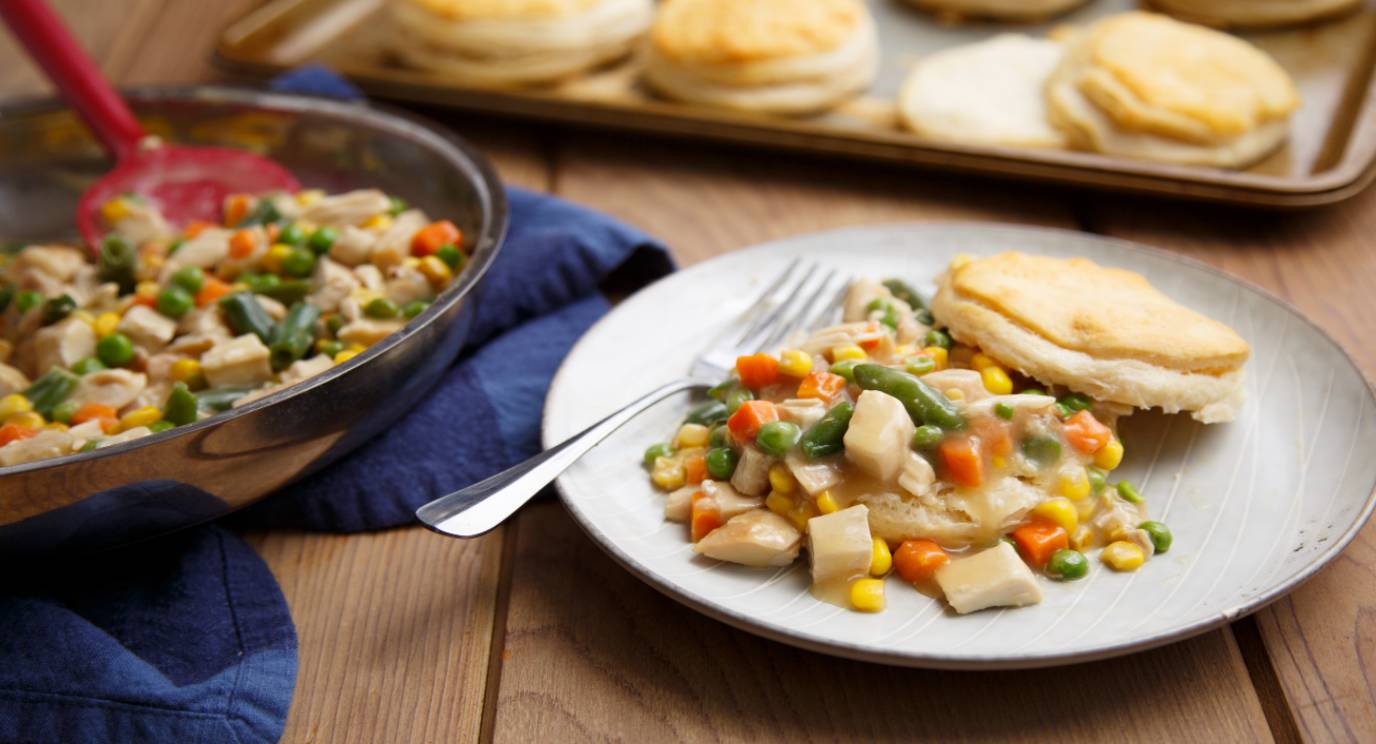 Turkey & Vegetable à la King Italiano
Chicken Tikka Masala
Grilled Portobello Mushroom Panini
Grilled Portobello Mushroom Panini
GET GREAT RECIPE IDEAS BY CREATING YOUR FLAVOUR PROFILE.