Cozy up with this classic, made-from-scratch tomato soup. Then pair it with the cheesiest treat, a Savoury Grilled Cheese Sandwich. Savoury Seasoning from the Tasty™ Seasoning Kit dials up the basil and oregano for next-level flavour. Recipe & Photo Credit: Tasty.
1/4 cup (60 milliliters) olive oil
2 pounds Roma tomatoes , (about 10), halved lengthwise, seeds removed
1 small white onion , peeled and roughly chopped
1 head garlic , cloves peeled and crushed
2 tablespoons (30 milliliters) savoury
1 1/2 teaspoons (7 milliliters) kosher salt , plus more to taste
1/2 teaspoon (2 milliliters) freshly ground black pepper, plus more to taste
4 cups (1 liter) vegetable stock
1/4 cup (60 milliliters) arborio rice
1 can (28 ounces/796 ml) diced tomatoes
1 tablespoon (15 milliliters) balsamic vinegar
Chopped fresh basil, for garnish
Preparation
1

Preheat the oven to 300˚F (150˚C). Line a baking sheet with parchment paper.

2

In a large bowl, toss together the olive oil, tomatoes, onion, garlic, Savoury Seasoning, salt, and pepper.

3

Place the tomatoes cut-side down on the prepared baking sheet and spread the onions and garlic around the pan in a single layer.

4

Roast for 40 minutes, until the tomatoes have wrinkled. Leave the oven on for making the grilled cheeses, if desired.

5

In a large pot over medium-high heat, combine the roasted vegetables, vegetable stock, and rice. Bring to a boil, then cover, reduce the heat to low, and simmer for 20 minutes, until the rice is tender. Add the diced tomatoes and balsamic vinegar and stir to combine. Remove the pot from the heat.

6

Blend the soup with an immersion blender until completely smooth and creamy.

7

Ladle into bowls and top with basil.

8

Enjoy! Serve with Savoury Grilled Cheese.
NUTRITION INFORMATION
(per Serving)
Nutrition information coming soon
RELATED RECIPES
Moroccan Couscous Power Bowl
Moroccan Couscous Power Bowl
Apricot Lamb Kabobs
Instant Pot® Honey Chipotle Pulled Pork Sliders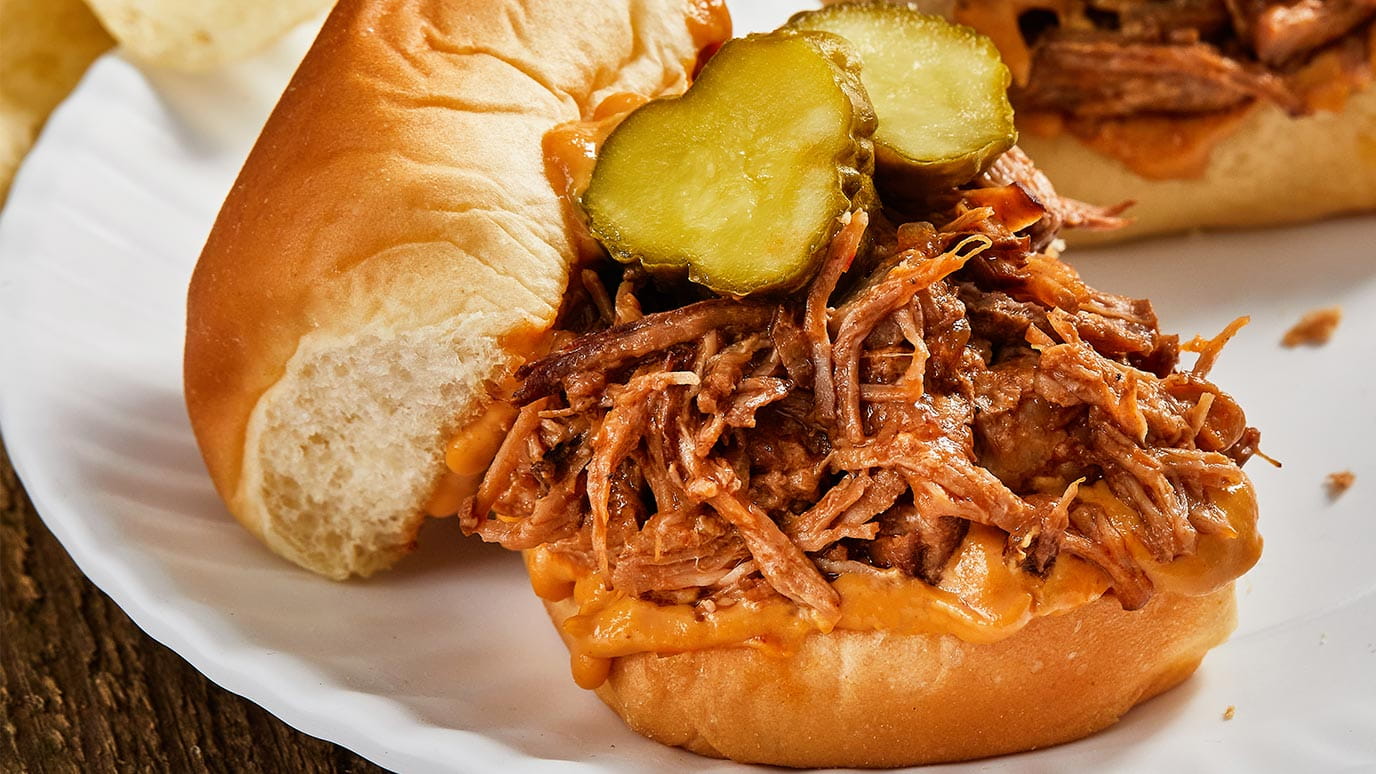 Instant Pot® Honey Chipotle Pulled Pork Sliders
GET GREAT RECIPE IDEAS BY CREATING YOUR FLAVOUR PROFILE.