Trust us, you'll love the combination of grilled pork chops topped with this zesty fruit salsa.
1 cup (250 milliliter) ¼-in (0.5 cm) thick sliced pineapple
3/4 cup (175 milliliter) ¼-in (0.5 cm) thick sliced granny smith apple
1/4 cup (50 milliliter) thick sliced red onion
1/2 cup (125 milliliter) wild whiskey smoked bbq sauce (club house)
1/2 cup (125 milliliter) diced tomato
2 tablespoon (30 milliliter) lime juice or juice of 1 lime
1 1/2 pound (750 gram) bone-in pork chops
Sea Salt Grinder , to taste
Black Peppercorn Grinder , to taste
Preparation
1

Grill pineapple, apple and red onion until tender, turning once and brushing with ¼ cup (50 mL) BBQ sauce in the last few minutes of cooking.

2

Dice the grilled fruit and onion. Combine with tomato, lime juice and remaining BBQ sauce; set aside.

3

Season pork chops with salt and pepper and grill until internal temperature reaches 160°F (71°C).

4

Serve pork chops with salsa.
RELATED RECIPES
Masuman Beef Stew
Vada Pav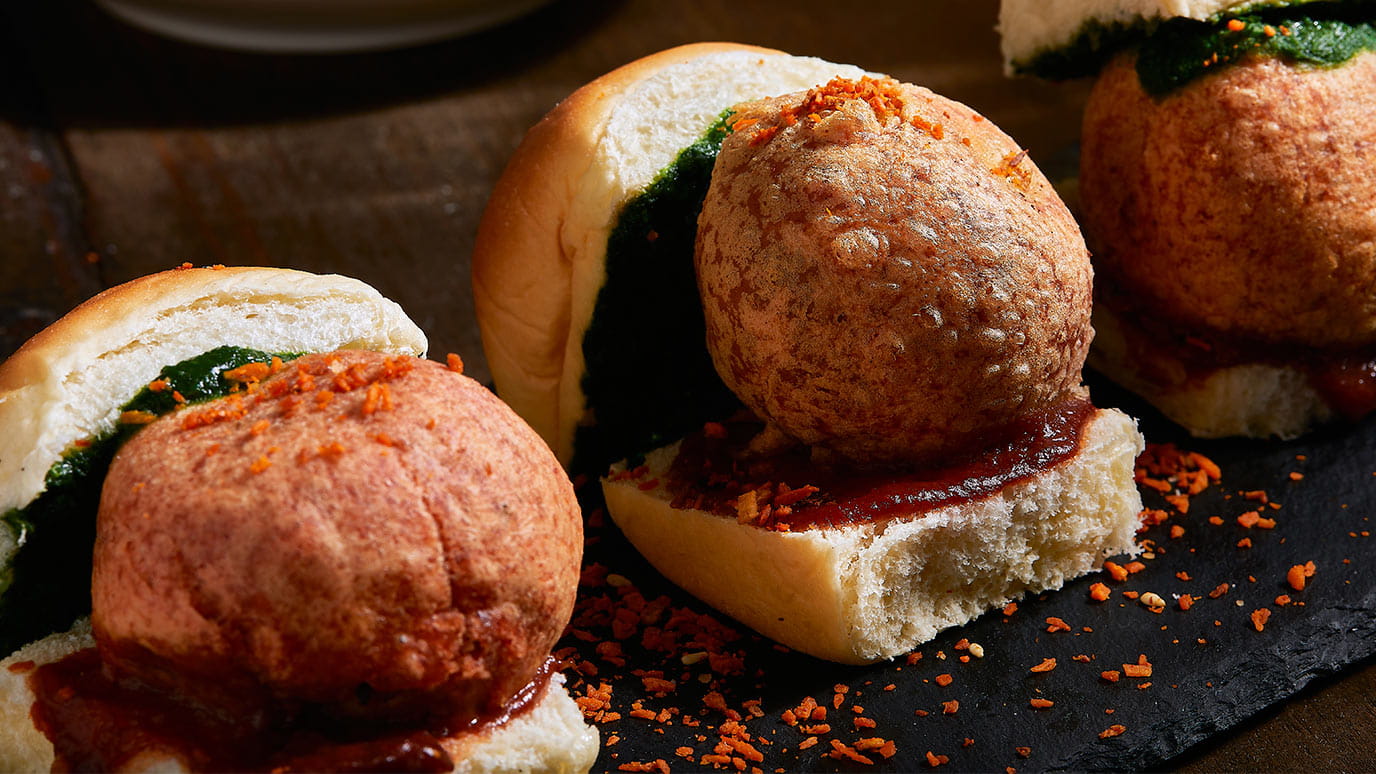 Moroccan Stuffed Peppers
GET GREAT RECIPE IDEAS BY CREATING YOUR FLAVOUR PROFILE.