For a family-friendly pasta dinner, you've come to the right spot. The fragrant flavors of oregano, basil and garlic in Tasty® Savoury Seasoning Mix are the perfect match for chicken and tomatoes in this Italian-inspired dish.
1 package Club House Tasty Savoury Seasoning Blend , divided
1 tablespoon (15 milliliters) vegetable oil
1 pound (500 grams) boneless skinless chicken breast , cut into 1-inch chunks
1 small yellow onion , chopped
1 container (1 liter) chicken stock
1 can (398 milliliters) petite diced tomatoes, , undrained Substitution Available

1 cup (250 ml) cherry tomatoes, quartered

8 ounces (225 gram) uncooked pasta, such as fusilli, penne or bow-tie
1 cup (250 milliliters) bite-size mozzarella cheese balls Substitution Available
Preparation
1

Heat oil in large deep skillet on medium-high heat. Add chicken and 1 tablespoon (15 ml) of the Seasoning Mix; cook and stir 5 minutes or until browned. Remove chicken. Add onion to skillet; cook and stir 3 minutes or until softened.

2

Add stock, tomatoes and remaining Seasoning Mix to skillet; bring to boil, stirring to release browned bits from bottom of skillet. Stir in pasta. Cook 15 to 20 minutes or until pasta is tender, stirring occasionally.

3

Return chicken to skillet. Stir in mozzarella. Cook 2 minutes or until chicken is heated through.
RELATED RECIPES
Vada Pav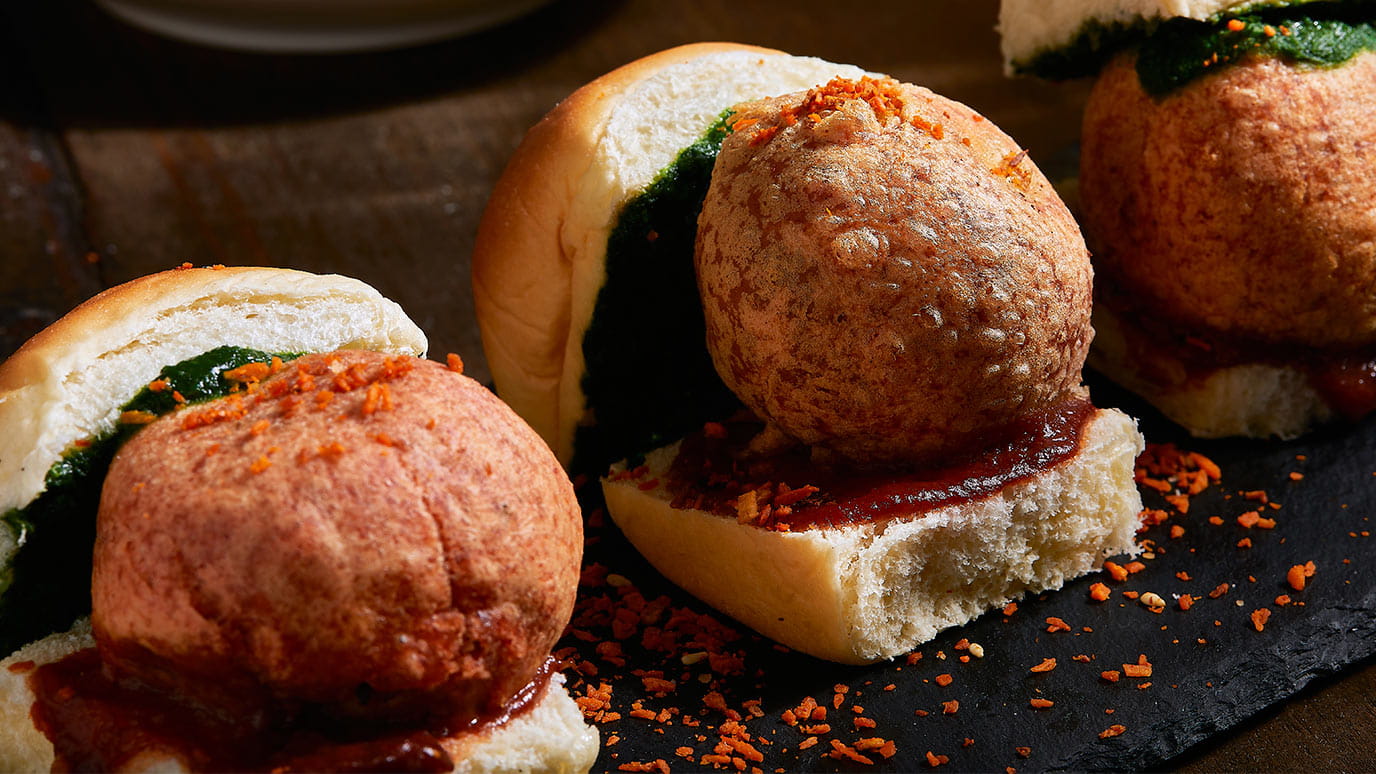 Curry Turkey Burgers
Quick and Easy French Toast
Quick and Easy French Toast
GET GREAT RECIPE IDEAS BY CREATING YOUR FLAVOUR PROFILE.