Transform orange-coloured (and flavoured!) cake balls into edible monsters with sweet decorations like melted chocolate, black licorice and jelly beans. Create the mini vampire bats, spiders and ghosts or experiment with creatures of your own to match your costume.
1 package (2-layer size) white cake mix
1 teaspoon (5 milliliter) Pure Orange Extract
1/2 teaspoon (2 milliliter) Yellow Food Colour
1/4 teaspoon (1 milliliter) Red Food Colouring
1 cup (250 milliliter) marshmallow fluff
White confectionery coating wafers
Black confectionery coating wafers
Semi-sweet baking chocolate
Assorted candies for decorating
Preparation
1

Prepare cake mix as directed on package, adding orange extract and food colours. Bake as directed on package for 13x9-inch (33 x 23 cm) baking pan. Cool completely on wire rack.

2

Crumble cake into large bowl. Add marshmallow fluff; mix until well blended. Shape into 1-inch (2.5 cm) balls. Refrigerate 2 hours.

3

Melt coating wafers or chocolate as directed on package. Using a fork, dip 1 cake ball at a time into the confectionary coating or melted chocolate. Tap back of fork 2 or 3 times against edge of dish to allow excess to drip off. Place cake balls on wax paper-lined tray.

4

Decorate as desired.
NUTRITION INFORMATION
(per Serving)
Nutrition information coming soon
RELATED RECIPES
Coconut Cream Eggs
Turmeric Ginger Infused Honey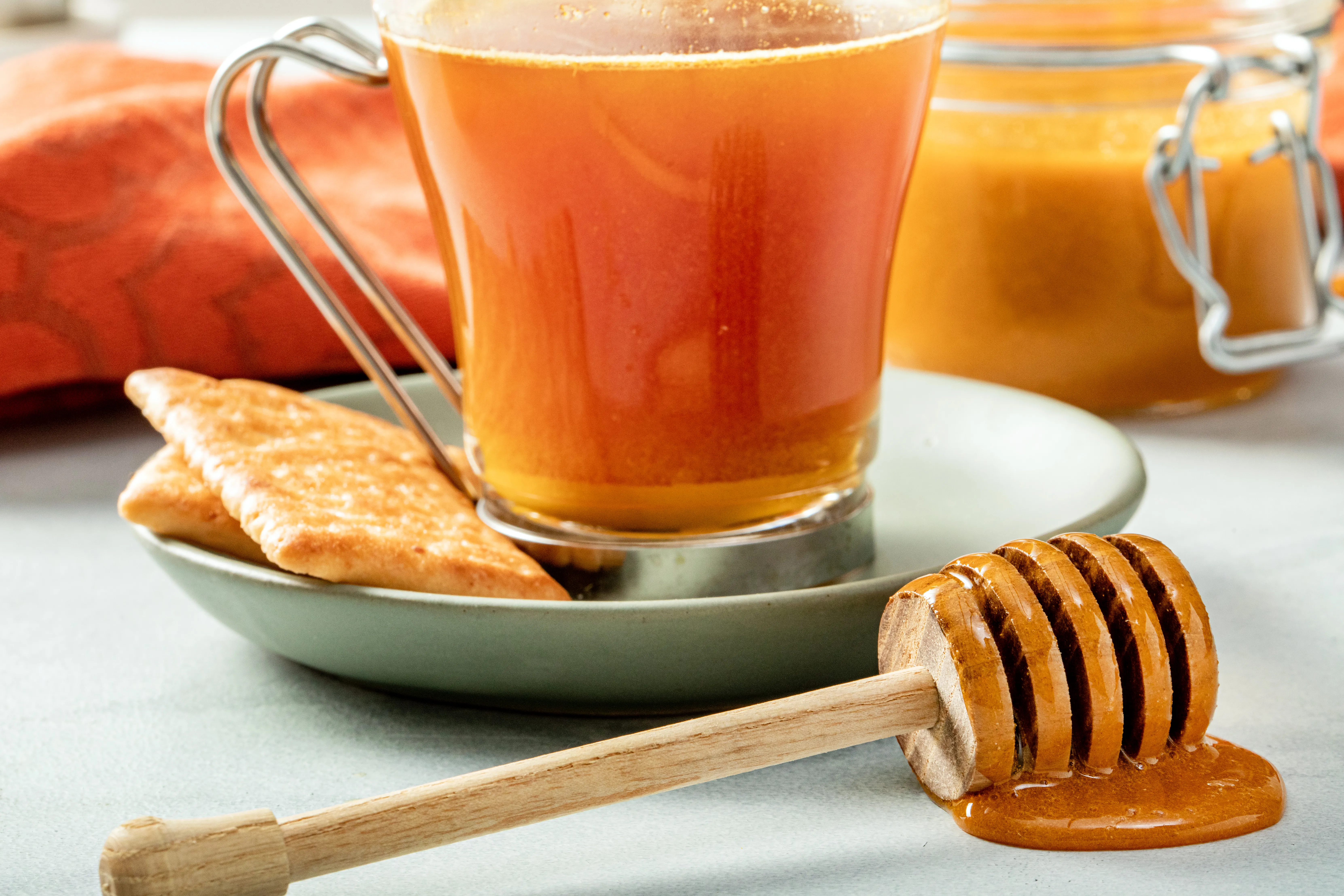 Turmeric Ginger Infused Honey
Cinnamon Chocolate Macarons
Cinnamon Chocolate Macarons
GET GREAT RECIPE IDEAS BY CREATING YOUR FLAVOUR PROFILE.