Deck the halls – with coconutty, chocolate chunk cookies! Moist and loaded with chocolate morsels, these holiday cookies get a rich flavour boost from Club House Imitation Coconut Extract.
2 (500 milliliters) all-purpose flour
2/3 cup (150 milliliters) unsweetened cocoa powder
1 teaspoon (5 milliliters) baking soda
1/4 teaspoon (1 milliliters) Sea Salt Grinder
1 cup (250 milliliters) butter, softened
1 cup (250 milliliters) granulated sugar
2/3 cup (150 milliliters) firmly packed light brown sugar
2 eggs
4 teaspoon (20 milliliters) Imitation Coconut Extract
6 ounces (170 grams) semi-sweet baking chocolate, coarsely chopped or 1 cup (250 mL) semi-sweet chocolate chunks or chips
1 1/2 cups (375 milliliters) chopped almonds
Preparation
1

Preheat oven to 350°F (180°C). Mix flour, cocoa powder, baking soda and salt in medium bowl. Set aside. Beat butter and sugars in large bowl with electric mixer on medium speed until light and fluffy. Add eggs and imitation coconut extract; mix well. Gradually beat in flour mixture on low speed until well mixed. Stir in chopped chocolate and almonds

2

Drop by rounded tablespoons about 2-inches (5 cm) apart onto baking sheets sprayed with no stick spray.

3

Bake 8-10 minutes or until cookies are just set. Cool on baking sheets 2 minutes. Remove to wire racks. Cool completely.
RELATED RECIPES
Pecan Cookie Balls
Peppermint Chocolate Lasagna
Peppermint Chocolate Lasagna
Vanilla Cinnamon Infused Honey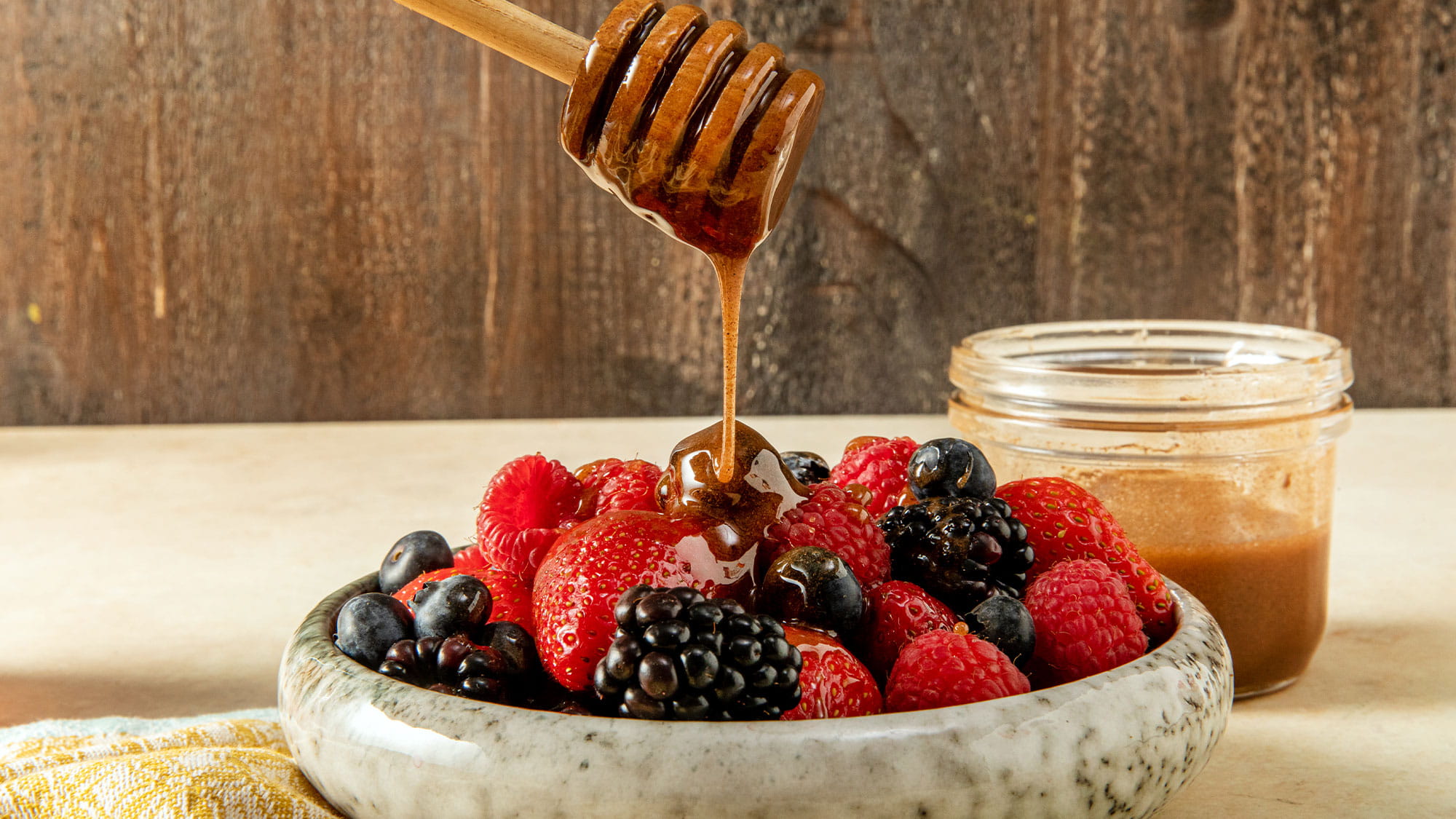 Vanilla Cinnamon Infused Honey
GET GREAT RECIPE IDEAS BY CREATING YOUR FLAVOUR PROFILE.