Sweet, savoury, and easy to make—what's not to love about this quick bread? The classic combination of apple and cheddar is perfectly complemented by an herby touch of dill.
2 cups (500 milliliter) all-purpose flour
1 1/2 teaspoon (7 milliliter) Dill Weed
1 teaspoon (5 milliliter) baking powder
1/2 teaspoon (2 milliliter) baking soda
1/4 teaspoon (1 milliliter) salt
1 1/4 cups (300 milliliter) shredded aged Cheddar cheese , divided
1/3 cup (75 milliliter) butter , softened
1/3 cup (75 milliliter) granulated sugar
2 eggs
1 1/4 cups (300 milliliter) peeled and grated apple (from about 1 Granny Smith or large Gala apple)
2/3 cup (150 milliliter) milk
Preparation
1

Preheat oven to 375°F (190°C).

2

In large bowl, whisk together flour, dill, baking powder, baking soda and salt; stir in 1 cup (250 mL) of the cheese, tossing to coat cheese. In separate bowl with electric beaters or whisk, beat butter and sugar until smooth. Beat in eggs. Stir in apple and milk; stir into flour mixture just until combined.

3

Spread in greased 9x5-inch (23x18 cm/2 L) loaf pan; sprinkle with remaining ¼ cup (60 mL) cheese. Bake for 45 to 50 minutes, or until cake tester inserted in centre comes out clean. Let cool in pan on rack for 10 minutes. Remove from pan and let cool completely.
RELATED RECIPES
Zesty Cheddar Biscuits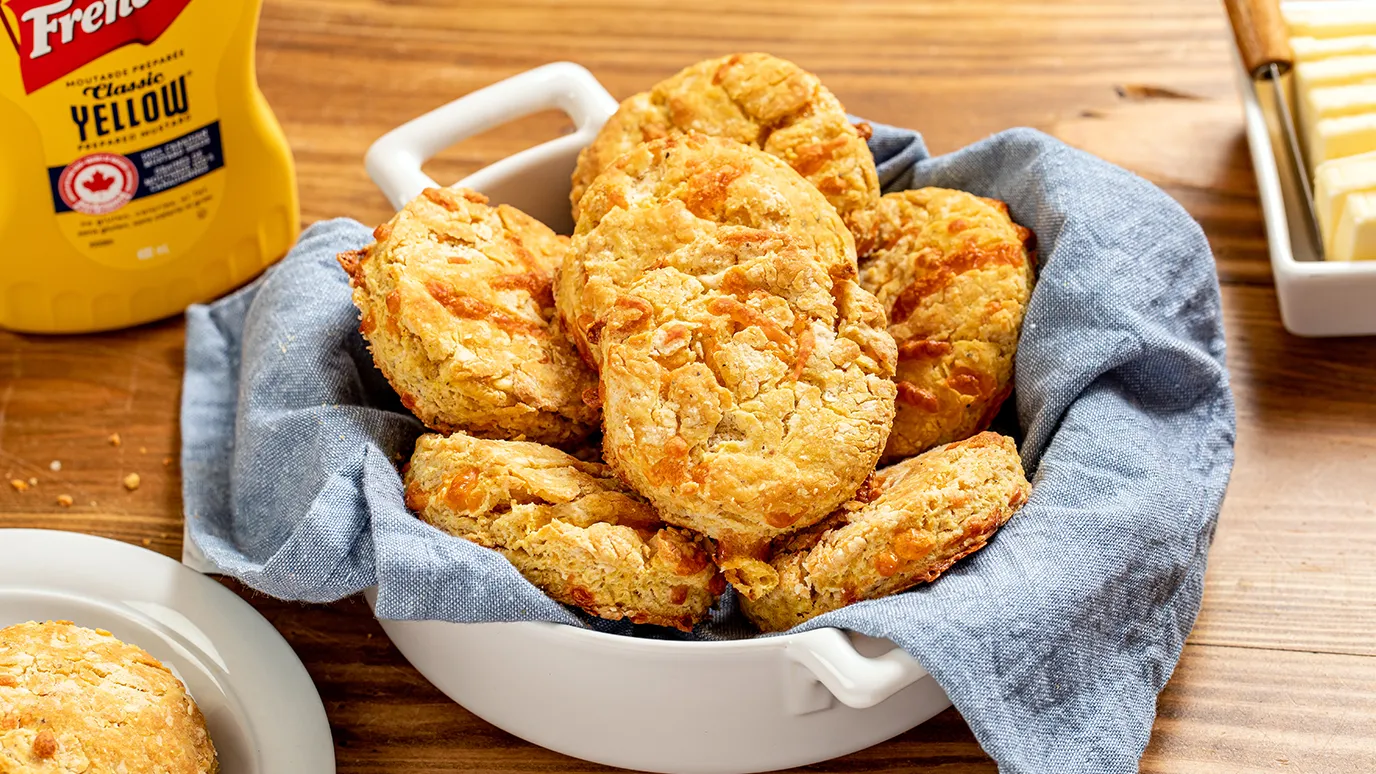 Cheesy Pull-Apart Garlic Bread
Cheesy Pull-Apart Garlic Bread
Morning Glory Muffins
GET GREAT RECIPE IDEAS BY CREATING YOUR FLAVOUR PROFILE.