Saucy meatballs stuffed with Bocconcini cheese and prosciutto? Yes, please. Enjoy with your favourite pasta for a complete meal.
1 1/2 pounds (750 gram) lean ground beef
2 packages (84 grams) slow cookers beef stroganoff (club house)
1/3 cup (82.5 milliliter) dry bread crumbs
1 egg
8 pieces cocktail Bocconcini cheese
4 slices prosciutto, cut in half
1 cup (250 milliliter) each sliced red onions and red peppers
1 cup (250 milliliter) water
1 can (796 milliliter) no salt added diced tomatoes with juice
1 tablespoon (15 milliliter) chopped garlic in oil
Preparation
1

Combine ground beef with 1 package of seasoning, bread crumbs and egg. Set aside.

2

Wrap each piece of Bocconcini cheese with prosciutto.

3

With the meat mixture, make 8 meatballs, about 100 g (3.5 oz) each, placing a Bocconcini prosciutto ball in the middle of each.

4

Place meat balls in slow cooker. Arrange onions and peppers on top.

5

Stir together water, diced tomato, garlic and remaining 1 package of seasoning; pour over meat and vegetables.

6

Cover. Cook 8 hours on low or 4 hours on high.
RELATED RECIPES
Tangy Tahini Dip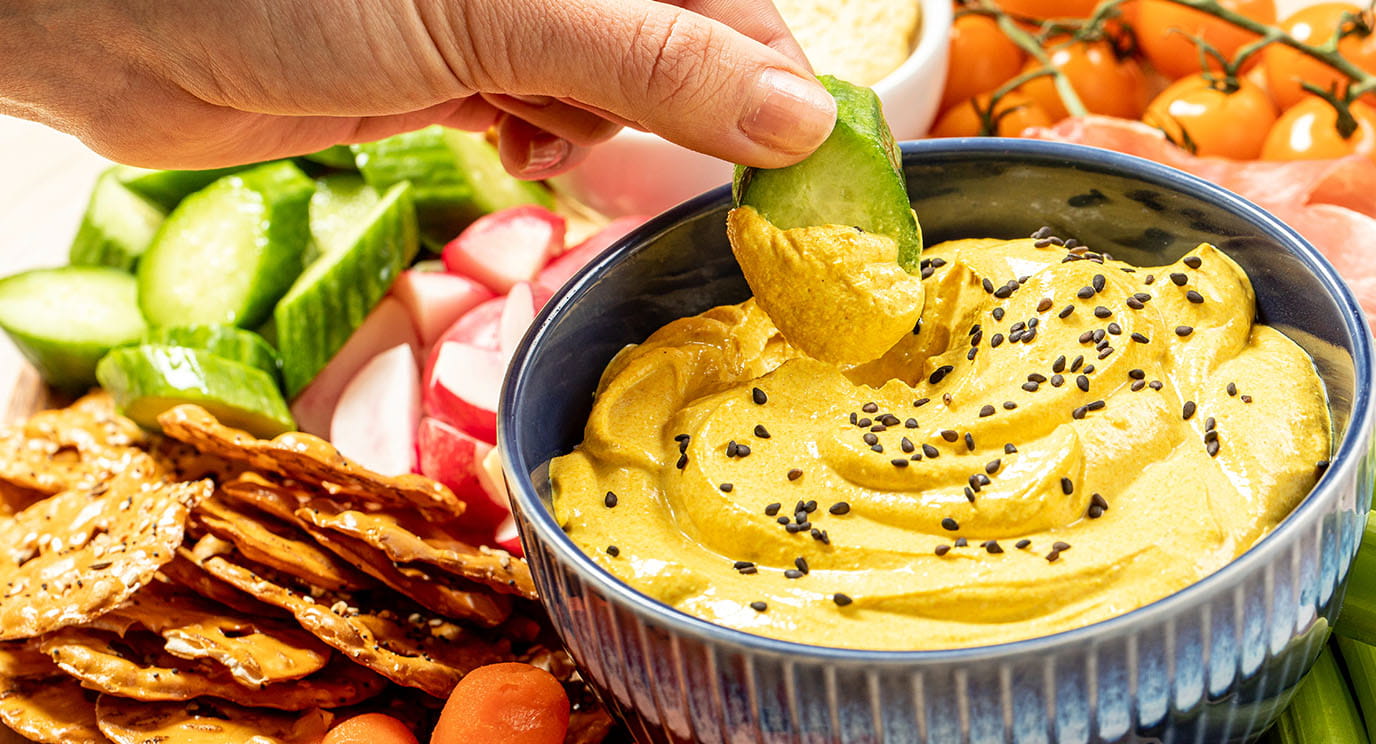 Fried Chicken in Sweet Chili Lime Sauce
Fried Chicken in Sweet Chili Lime Sauce
Hush Puppies
GET GREAT RECIPE IDEAS BY CREATING YOUR FLAVOUR PROFILE.