Naan bread serves as the base for building a flatbread with colorful veggies and mango in this West African twist on traditional vegetable flatbread. Suya Sauce ties it all together with its signature nutty, spicy flavour both as spread on the bread and drizzled on top.
1 medium eggplant , cut into cubes (about 3 cups/750mL)
1 medium red bell pepper , cut into cubes
1 medium onion , cut into chunks
1 cup (250 milliliters) cherry tomatoes , halved
1 ripe mango , peeled, seeded and cut into cubes
2 tablespoons (30 milliliters) oil
1 package (250 grams) naan bread , toasted
8 tablespoons (120 miligram) West African Suya Sauce , divided
Preparation
1

Preheat oven to 450°F (230°C). Place vegetables and oil in large bowl; toss to coat. Arrange vegetables in single layer on foil-lined 15x10x1-inch (38x26x3-cm) baking pan sprayed with no stick cooking spray.

2

Roast 40 minutes or until vegetables are tender, stirring halfway through cooking. Set aside.

3

To assemble flatbreads, spread about 2 tablespoons (30ml) Suya Sauce over each naan bread. Divide roasted vegetables evenly and arrange on each flatbread. Drizzle with remaining Suya Sauce and sprinkle with chopped parsley.

4

Test Kitchen Tips:
•Suya Spice Blend is a staple seasoning in West Africa, especially in Nigerian cuisine. It is a flavourful dry rub typically made with a base of crushed or powdered peanuts and spices like ginger and cayenne. The nutty, fragrant blend is commonly used to season beef and chicken skewers but is also great for lamb and fish. It can be used in marinades, sauces, and dressings, as well.
•Substitute any of your favourite veggies, such as broccoli, zucchini, carrots, butternut squash or sweet potatoes.
•Mix Suya Spice Blend with a light and fruity olive oil to make an easy and delicious Suya Spice Dipping Oil for warm naan bread.
•Make a Suya "Pesto" with parsley, cilantro, Suya Spice Blend, olive oil and a touch of parmesan cheese to use as a drizzle over the flat bread in place of the Suya Sauce.

RELATED RECIPES
French's Ketchup Ice Pop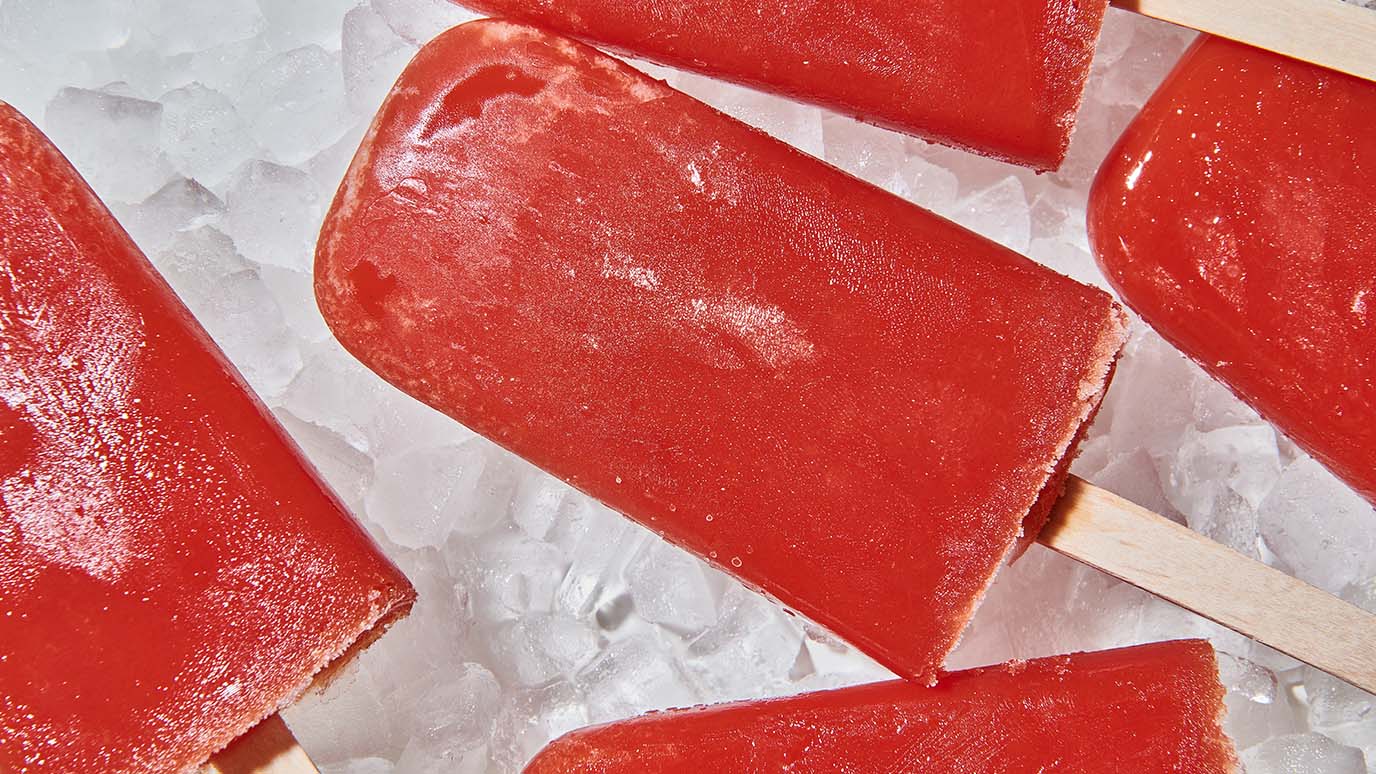 Crispy Fish Cakes
Lemongrass Shrimp Skewers
Lemongrass Shrimp Skewers
GET GREAT RECIPE IDEAS BY CREATING YOUR FLAVOUR PROFILE.