Lusciously smooth, this soup is just the right balance of roasted squash, herbs and spices. Enjoy it on cool fall evenings or as a starter for holiday meals.
Preparation
1

Preheat oven to 400°F (200°C). Cut butternut squash in half lengthwise and remove seeds. Brush with 1 tbsp olive oil.

2

Place on baking sheet and roast for 35 to 45 minutes or until tender. Scoop out squash into bowl and set aside.

3

In a large saucepan on medium-high heat, add olive oil and onion, sauté for 3 minutes. Add squash and remaining ingredients except for pine nuts. Bring to a boil, and then simmer for about 15 minutes. Remove from heat.

4

Puree in batches in a blender or food processor until smooth. To serve, garnish with pine nuts.
RELATED RECIPES
Slow Cooker Scalloped Potatoes
Slow Cooker Scalloped Potatoes
Massaman Curry Fried Rice
Massaman Curry Fried Rice
Everything Mac & Cheese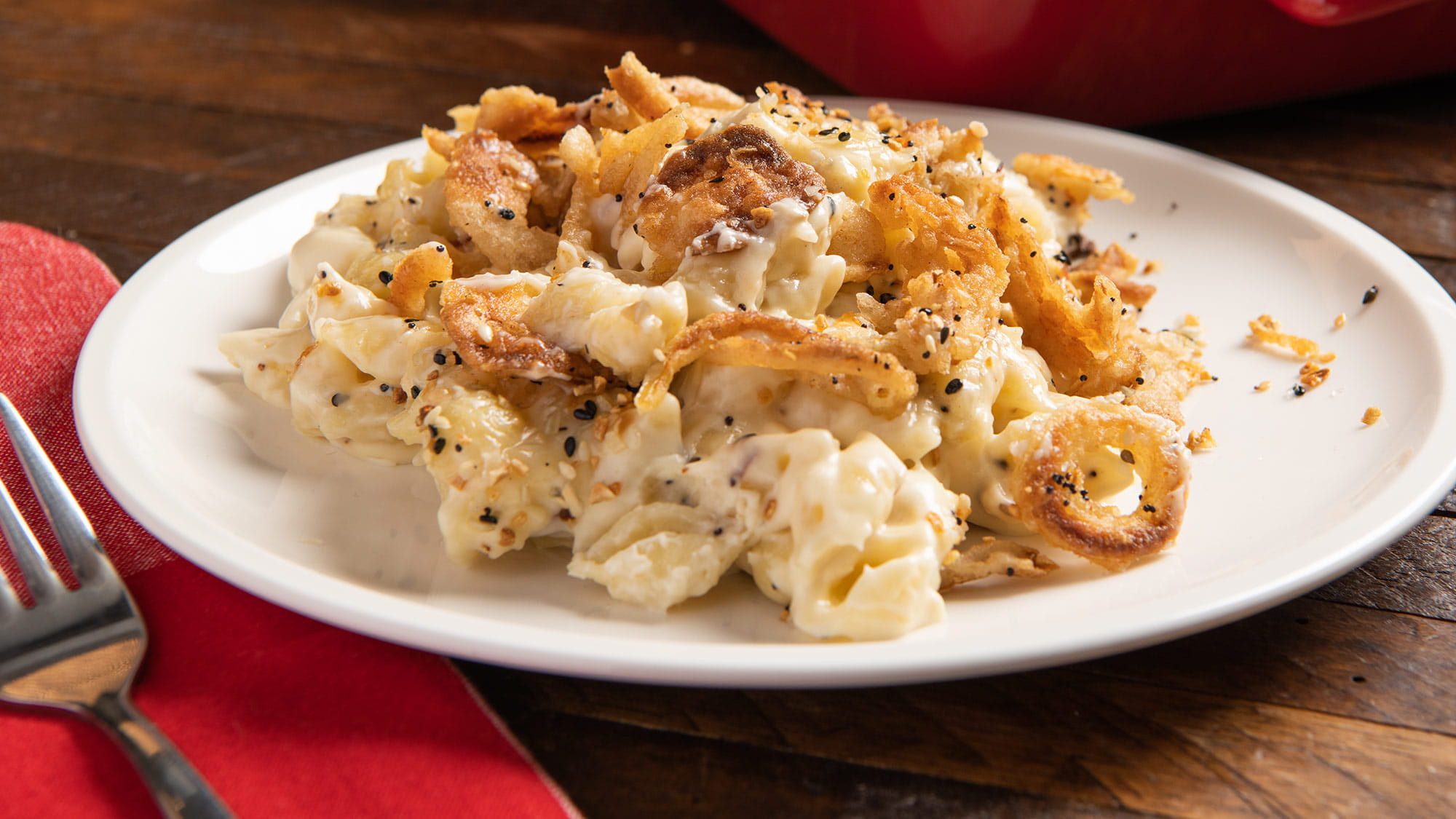 GET GREAT RECIPE IDEAS BY CREATING YOUR FLAVOUR PROFILE.