Tender grilled shrimp and crumbled pistachios sit atop juicy melon balls for an appetizer that's as easy to make as it is delicious. A sprinkle of Salad Herbs provides the perfect finish.
1/2 cup (125 milliliter) vegetable oil, divided
1 pound (454 grams) shrimp (16-20 count), peeled and deveined, cut in half lengthwise
3 tablespoon (45 milliliter) Salad Herbs
Juice of 2 limes
1/2 watermelon
1/2 english cucumber, julienned
3 tablespoon (45 milliliter) crumbled pistachio nuts
Preparation
1

In a large skillet, over high heat, add 1 tbsp (15 mL) oil and shrimp. Sauté 2 minutes or until shrimp turn pink and fully cooked.

2

Meanwhile, in a medium bowl mix remaining oil, lime juice and seasoning. Add cooked shrimp and marinate for 10 minutes.

3

Scoop out 18 watermelon balls using a 1 in (2.5 cm) melon baller.

4

Place a few pieces of cucumber on a decorative spoon, top with a melon ball, 2 shrimp pieces and ½ tsp (2 mL) crumbled pistachio. Top with 1 tsp (5 mL) of the marinade.
RELATED RECIPES
Mediterranean Tofu Flatbread
Mediterranean Tofu Flatbread
Tex Mex Spiced Nuts
Parmesan Dulse Crisps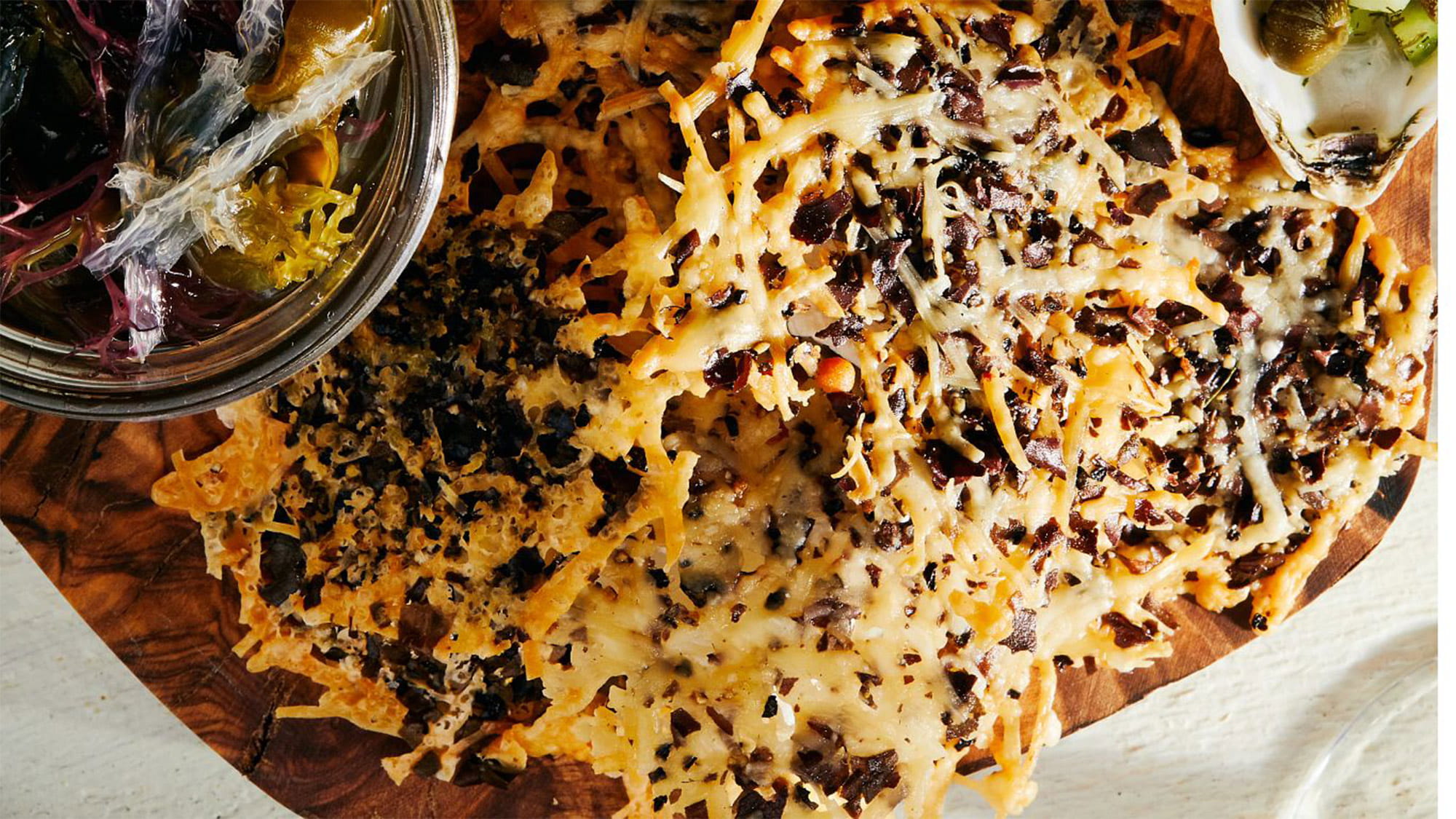 GET GREAT RECIPE IDEAS BY CREATING YOUR FLAVOUR PROFILE.