Snack on these low carb keto crackers by the handful! Club House Everything Bagel Seasoning - a mix of garlic, poppy seed, salt, onion and sesame seed - makes 'em downright irresistible.
1 1/2 cups (375 milliliters) almond flour
3/4 cup (175 milliliters) shredded mozzarella cheese
1/4 cup (60 milliliters) shredded Cheddar cheese
2 tablespoons (30 milliliters) cream cheese
1 large egg
1 tablespoon (15 milliliters) plus 2 tsp(10ml) Everything Bagel with Sesame Seed and Onion , divided Substitution Available

Everything Bagel Seasoning
Preparation
1

Preheat oven to 425°F (220°C). Place almond flour, mozzarella, Cheddar and cream cheese in a large microwavable bowl. Microwave on HIGH 1 minute. Remove bowl from microwave; mix well. Microwave on HIGH 30 seconds longer. Stir in egg and 1 tablespoon (15 ml) of the Seasoning, mixing just until dough comes together.

2

Transfer dough to lightly floured surface and roll into a rectangle about 1/8-inch (3-mm) thick. Using a pizza cutter or sharp knife, cut the dough into 1-inch (2 1/2-cm) squares. Reroll any dough scraps and cut into squares. Sprinkle remaining 2 teaspoons (10 ml) of the Seasoning evenly over dough squares. Transfer squares to a parchment lined baking sheet.

3

Bake 10 minutes or until golden brown, turning halfway through. Allow to cool completely on a wire rack. Store in airtight container.
RELATED RECIPES
Southwest Sweet Potato and Crab Cake
Southwest Sweet Potato and Crab Cake
Tangy Thai Chicken Meatballs
Tangy Thai Chicken Meatballs
Parmesan Dulse Crisps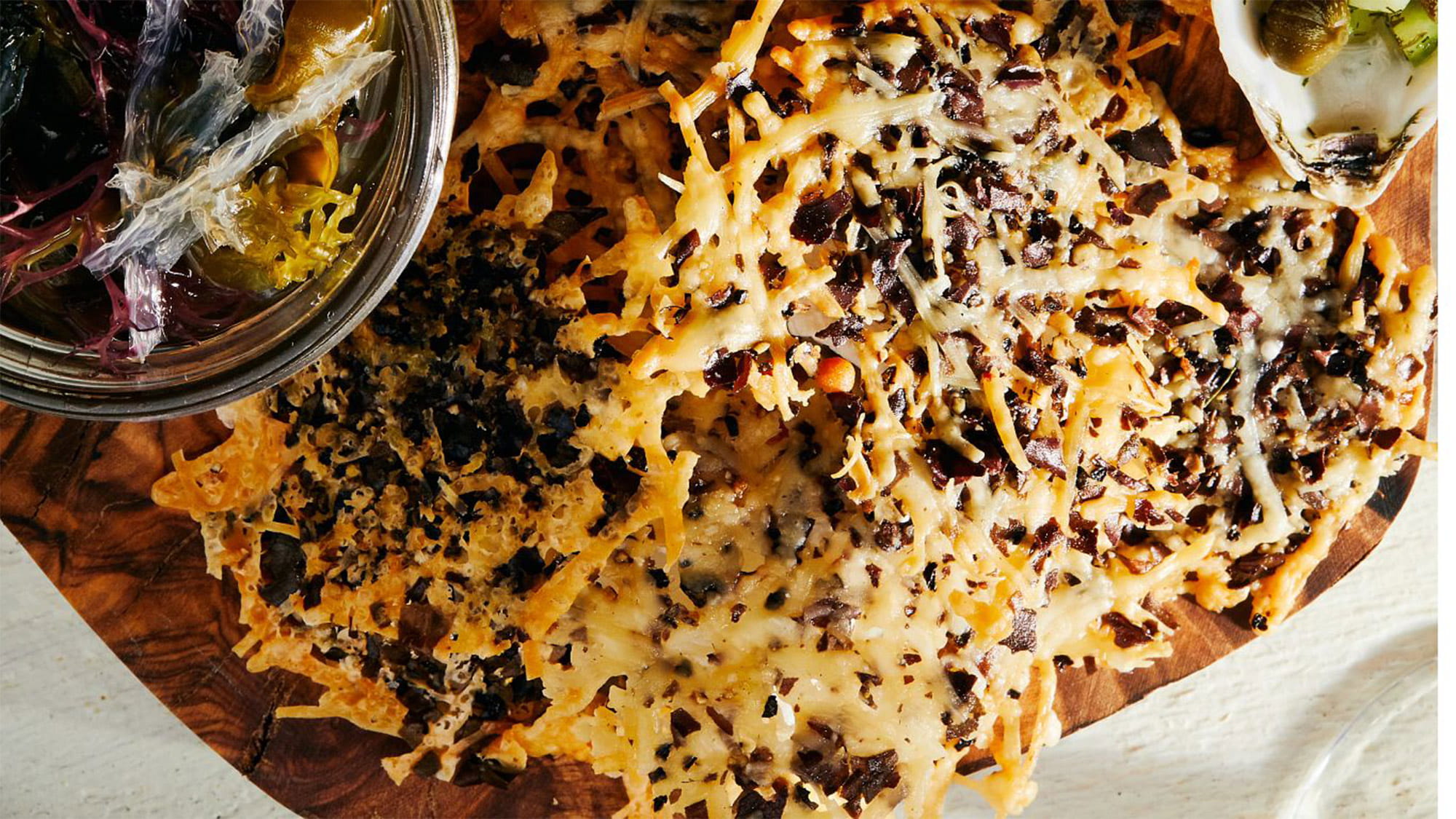 GET GREAT RECIPE IDEAS BY CREATING YOUR FLAVOUR PROFILE.