This gluten-free quickbread has all the flavours of the Mediterranean! Partner with your favourite Greek dish, or have a slice as a savoury snack.
1 1/2 cups (375 milliliter) potato starch
1/2 cup (125 milliliter) Rice Flour
1 teaspoon (5 milliliter) xanthan gum
2 teaspoon (10 milliliter) baking powder
4 tablespoon (60 milliliter) Greek
1/2 teaspoon (2 milliliter) Sea Salt Grinder
2 tablespoon (30 milliliter) sugar
1 cup (250 milliliter) milk
1 large egg
1/3 cup (75 milliliter) unsalted butter, melted
1/2 cup (125 milliliter) sliced black olives, roughly chopped
1/2 cup (125 milliliter) crumbled feta cheese
Preparation
1

Preheat oven to 350°F (180°C). Lightly grease a 9x5-inch (23x13 cm) loaf pan.

2

Whisk together potato starch, rice flour, xanthan gum, baking powder, 3 tbsp (45 mL) Greek seasoning, and salt. In separate bowl, whisk together milk and egg. Add wet ingredients to dry ingredients and mix until almost combined. Stir in butter, then olives and feta.

3

Scrape batter into prepared pan and sprinkle with remaining 1 tbsp (15 mL) Greek seasoning.

4

Bake 50 minutes, or until a toothpick inserted in the centre comes out clean.

5

Serve warm or at room temperature. To warm bread, microwave for 15-30 seconds.
RELATED RECIPES
Homemade Cinnamon Rolls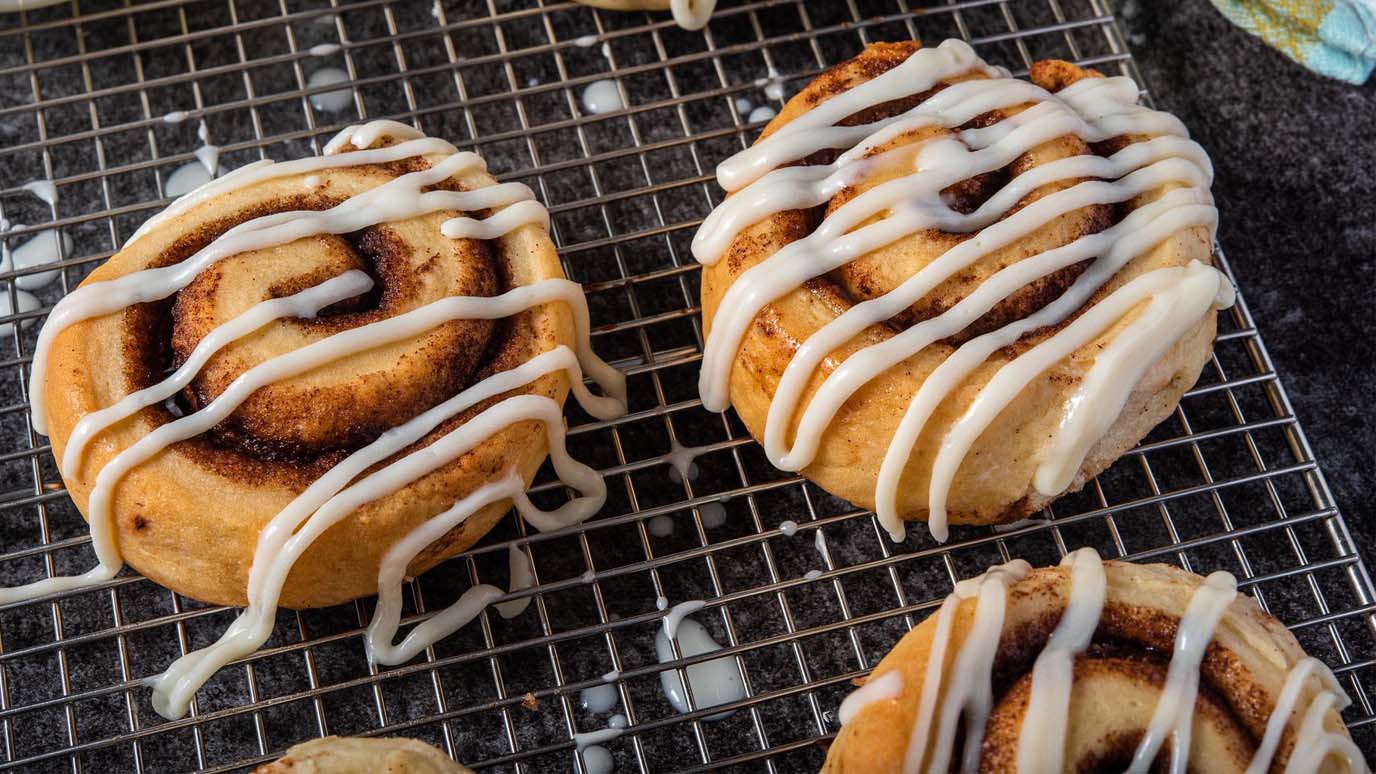 Easy Hot Cross Buns
Banana Bread Oatmeal Cookies
Banana Bread Oatmeal Cookies
GET GREAT RECIPE IDEAS BY CREATING YOUR FLAVOUR PROFILE.