A classic salad of cheese, hard-cooked eggs, avocado and chives. We've kicked it up with an additional protein boost of quinoa, pistachios and deli-sliced roast beef (though it's equally as delicious with chopped leftover steak or chicken).
1/2 cup (125 milliliters) olive oil
1/4 cup (60 milliliters) red wine vinegar
2 teaspoons (10 milliliters) Chives Freeze Dried
1 1/2 teaspoon (7 milliliters) Organic Mustard Seed Ground
1/4 teaspoon (1 milliliter) each salt and pepper
4 cups (1 liter) chopped romaine or Bibb lettuce (or a mix of both)
2 cups (500 milliliters) cooked and cooled quinoa or brown rice
8 oz (250 grams) deli-sliced roast beef
4 slices bacon , cooked and crumbled
2 hard-cooked eggs , quartered into wedges
1 large ripe avocado , peeled and cubed
1 tomato , diced
3/4 cup (175 milliliters) crumbled blue cheese
1/2 cup (125 milliliters) shelled and coarsely chopped pistachios
Preparation
1

In large bowl, whisk oil, vinegar, chives, dry mustard, salt and pepper; reserve and set aside half of the dressing. Add lettuce and quinoa to remaining dressing in bowl; toss to coat. Divide among bowls.

2

Top each with some of the roast beef, bacon, egg wedges, avocado, tomato and blue cheese; sprinkle with pistachios and drizzle with remaining dressing.
RELATED RECIPES
Jalapeño Pretzel Mummy Dogs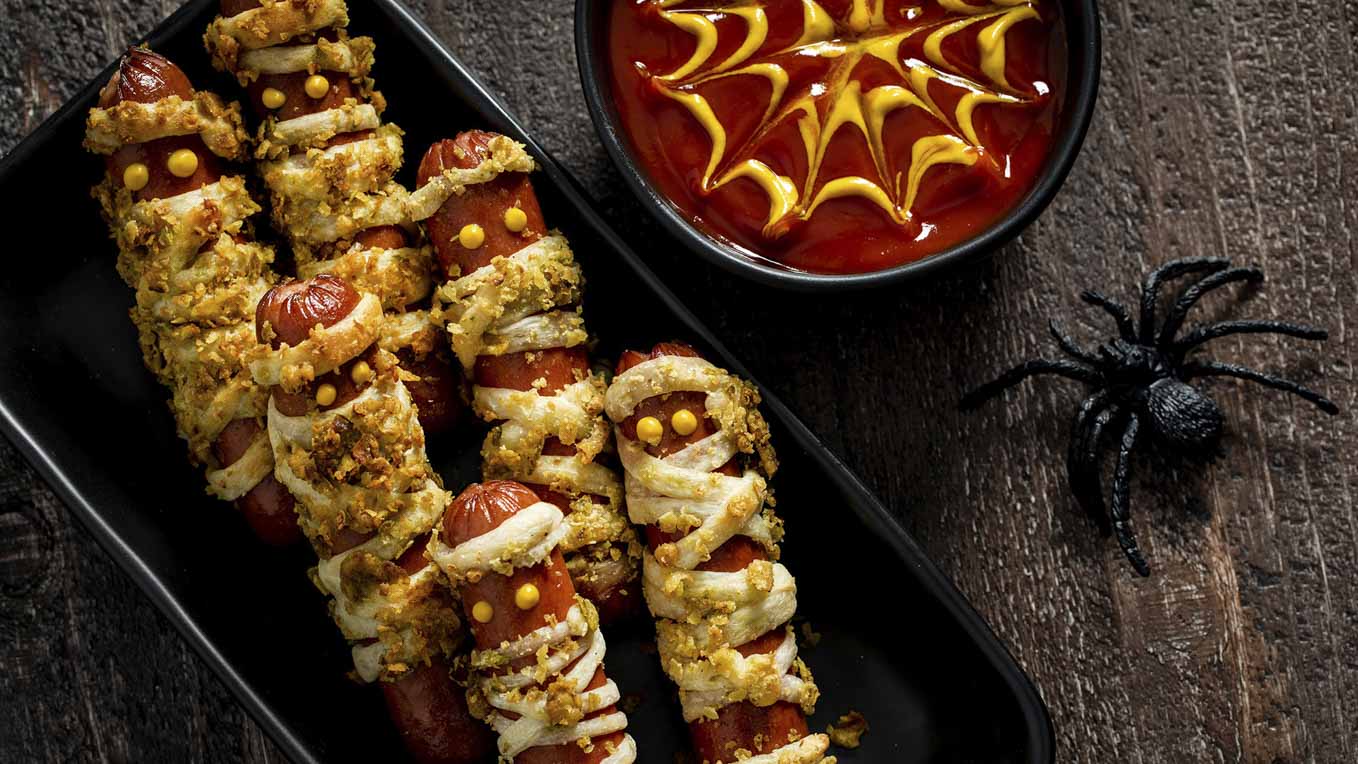 Jalapeño Pretzel Mummy Dogs
Applewood Seasoned Turkey Ciabatta
Applewood Seasoned Turkey Ciabatta
Apricot Lamb Kabobs
GET GREAT RECIPE IDEAS BY CREATING YOUR FLAVOUR PROFILE.