Made with no artificial colours or flavours, our Ragoût sauce mix is a traditional sauce perfect with meatballs!
Preparation
1

In saucepan, whisk together water and sauce mix.

2

Bring to a boil over medium heat, stirring constantly; simmer 2 minutes.

3

Test Kitchen Tip: Add 30 (1-inch/2.5-cm) cooked meatballs to sauce and cook until heated through.
NUTRITION INFORMATION
(per Serving)
Nutrition information coming soon
RELATED RECIPES
Guajillo Plum & Peanut Sauce
Guajillo Plum & Peanut Sauce
Wild Mushroom Sauce
Perfect Brown Gravy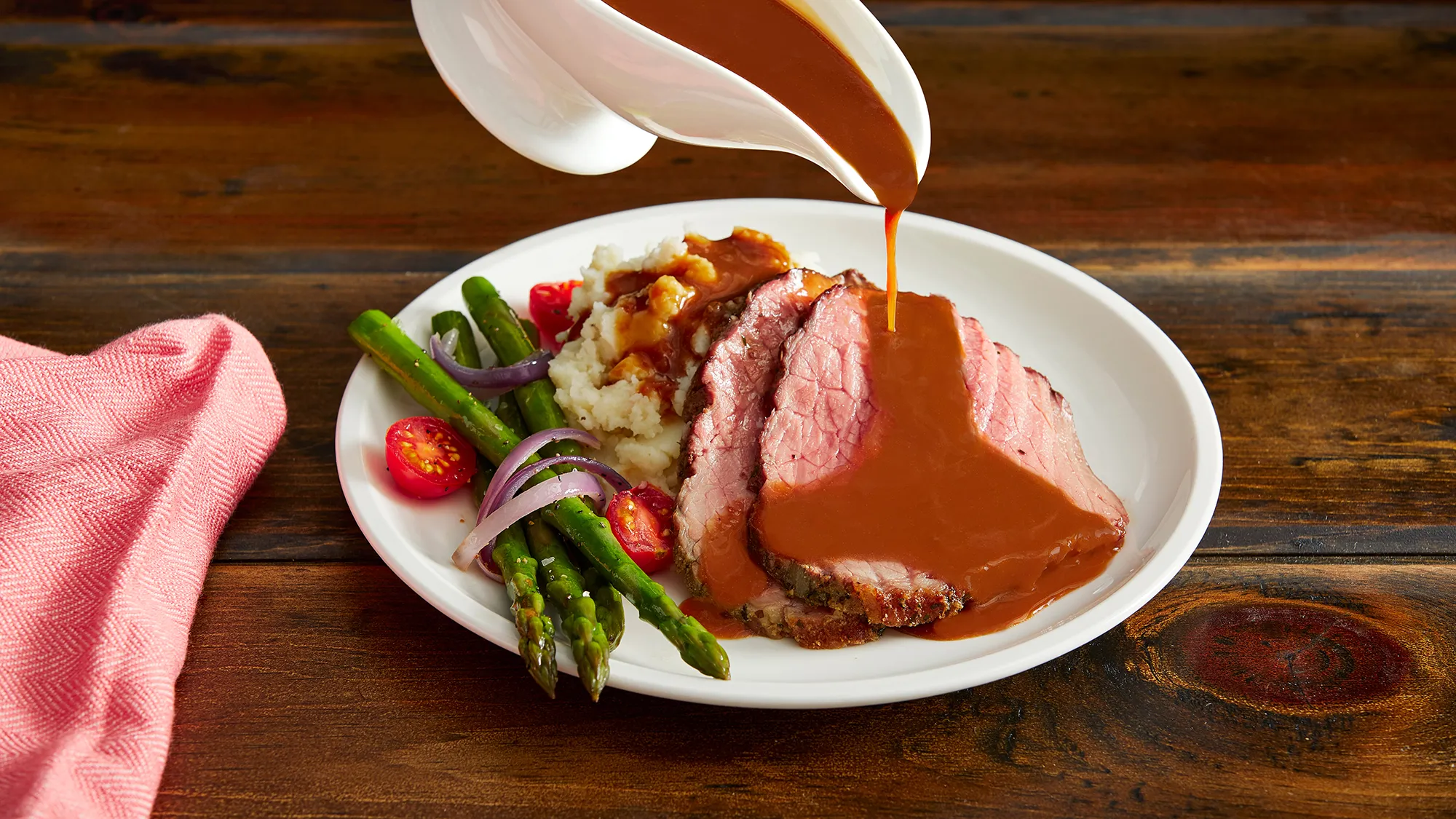 GET GREAT RECIPE IDEAS BY CREATING YOUR FLAVOUR PROFILE.