Stuffed with turkey, arugula, crunchy onions and cranberry mustard, these sandwiches are a tasty way to use up your turkey day leftovers.
Preparation
1

MIX cranberry relish, mustard and brown sugar in small bowl; set aside.

2

TO ASSEMBLE, spread butter on 1 side of each slice of bread. Place 4 of the bread slices, buttered-side down, on cutting board. Spread about 2 tablespoons (30 ml) of the mustard mixture on each slice. Divide turkey, arugula and Crispy Fried Onions evenly on each of the 4 bread slices. Cover each sandwich with remaining slices of bread, buttered-side up.

3

HEAT panini press on medium-high. Place 2 sandwiches at a time on panini press. Close. Cook 5 to 8 minutes or until bread is crisp and golden brown. Repeat with remaining sandwiches. Cut each sandwich in half to serve.
NUTRITION INFORMATION
(per Serving)
Nutrition information coming soon
RELATED RECIPES
Dry Aged Duck Breast with Honey Chipotle Glaze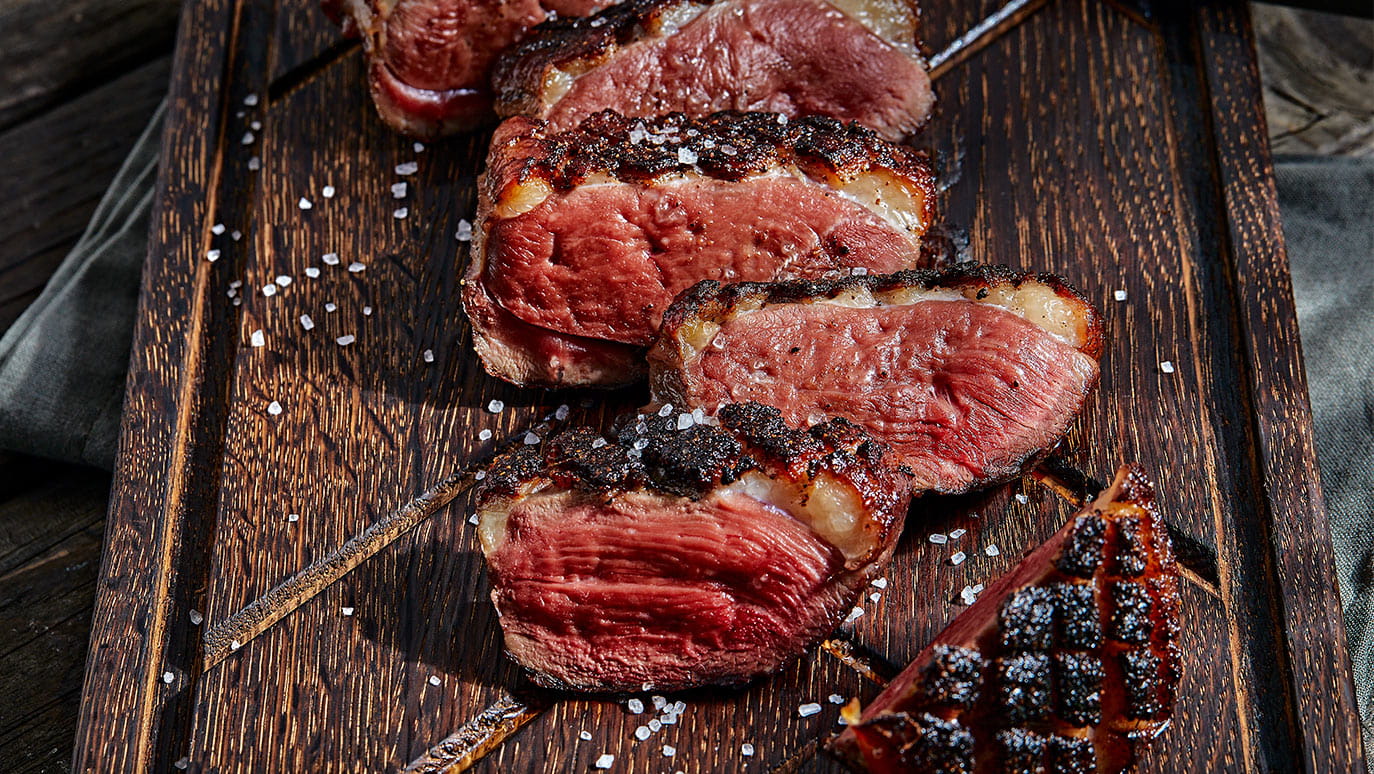 Dry Aged Duck Breast with Honey Chipotle Glaze
Chicken Endive Leaf Cups
Salsa Chicken
GET GREAT RECIPE IDEAS BY CREATING YOUR FLAVOUR PROFILE.