Perfectly charred on the grill, served up on a toasted bun and topped with onion, relish and a generous squeeze of French's® Tomato Ketchup. Now that's what we call a hot dog.
4 hot dogs
4 hot dog rolls, toasted
1 tablespoon (15 milliliters) vegetable oil
1/2 cup (125 milliliter) sliced yellow onion
Pickle relish
Preparation
1

Heat oil in medium skillet on medium heat. Add onion; cook 20 minutes, stirring occasionally, until tender and caramelized.

2

Grill hot dogs as directed on package. Serve hot dogs in rolls, topped with caramelized onions and relish and drizzled with Ketchup. Add your favorite hot dog toppings and condiments, as desired.
RELATED RECIPES
Very Lemon Roast Chicken
Jazzy Steak Salad
Gochujang Eggplant Galette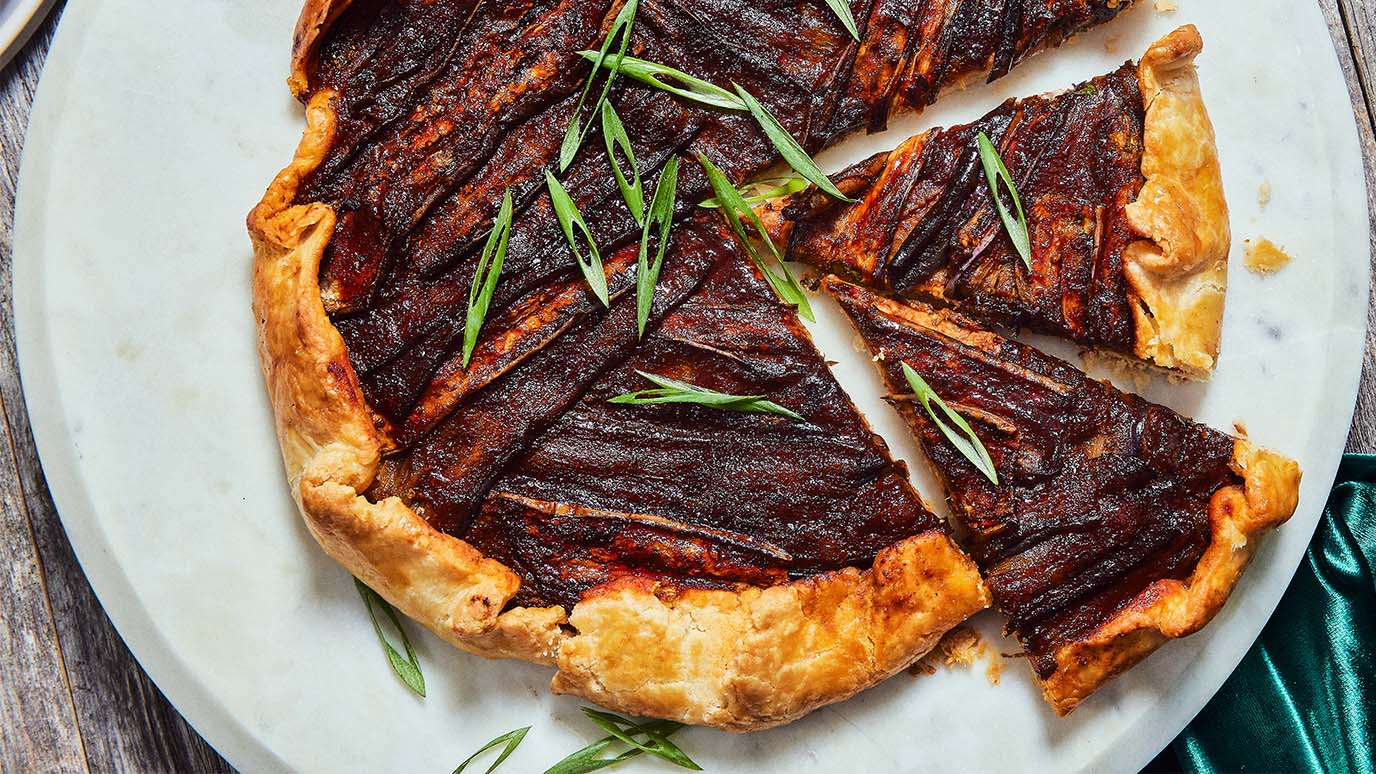 Gochujang Eggplant Galette
GET GREAT RECIPE IDEAS BY CREATING YOUR FLAVOUR PROFILE.