The pairing of Peppercorn Mélange and sake adds heat and floral notes to this Japanese-inspired meal-in-one udon noodle bowl with grilled chicken, shiitake mushrooms and vegetables.
2 teaspoons (10 milliliters) Peppercorn Melange , divided
1/2 teaspoon (2 milliliters) sea salt from Sea Salt Grinder
1 1/4 pounds (625 grams) boneless skinless chicken breast halves
3 pieces (4-inches/10 cm each) lemon grass
1 tablespoon (15 milliliters) sesame oil
4 heads baby bok choy, cut in half lengthwise
8 shiitake mushrooms, sliced
5 cups (1250 milliliters) Chicken Stock
1/3 cup (75 milliliters) dry sake (Japanese rice wine)
1/2 teaspoon (2 milliliters) Organic Ground Ginger
1/2 cup (125 milliliters) snow peas
1/4 cup (60 milliliters) red bell pepper, cut into strips
1/4 cup (60 milliliters) yellow bell pepper, cut into strips
2 packages (about 7 ounces/200 g each) precooked/instant udon noodles , cooked as directed on package
Preparation
1

Place 1 teaspoon (5 ml) of the peppercorns in large resealable plastic bag. Close tightly. Pound with a rolling pin, mallet or heavy skillet until coarsely cracked. Mix with sea salt. Press seasoning mixture onto both sides of chicken breasts. Grill over medium-high heat 6 to 8 minutes per side or until chicken is cooked through, turning frequently. Keep warm

2

Place remaining 1 teaspoon (5 ml) peppercorns and lemon grass stalks in the center of a piece of cheesecloth or a coffee filter. Tie tightly with a long piece of string

3

Heat sesame oil in large saucepan on medium heat. Add bok choy and shitake mushrooms; cook and stir 2 minutes. Add chicken stock, sake, ginger and the spice bundle; bring to boil. Reduce heat to low; simmer 5 minutes. Add snow peas and bell peppers; simmer 5 minutes longer or until tender-crisp. Remove spice bundle

4

Slice chicken diagonally into thin slices. Divide noodles, broth mixture and chicken among soup bowls.
RELATED RECIPES
Super Smooth Hummus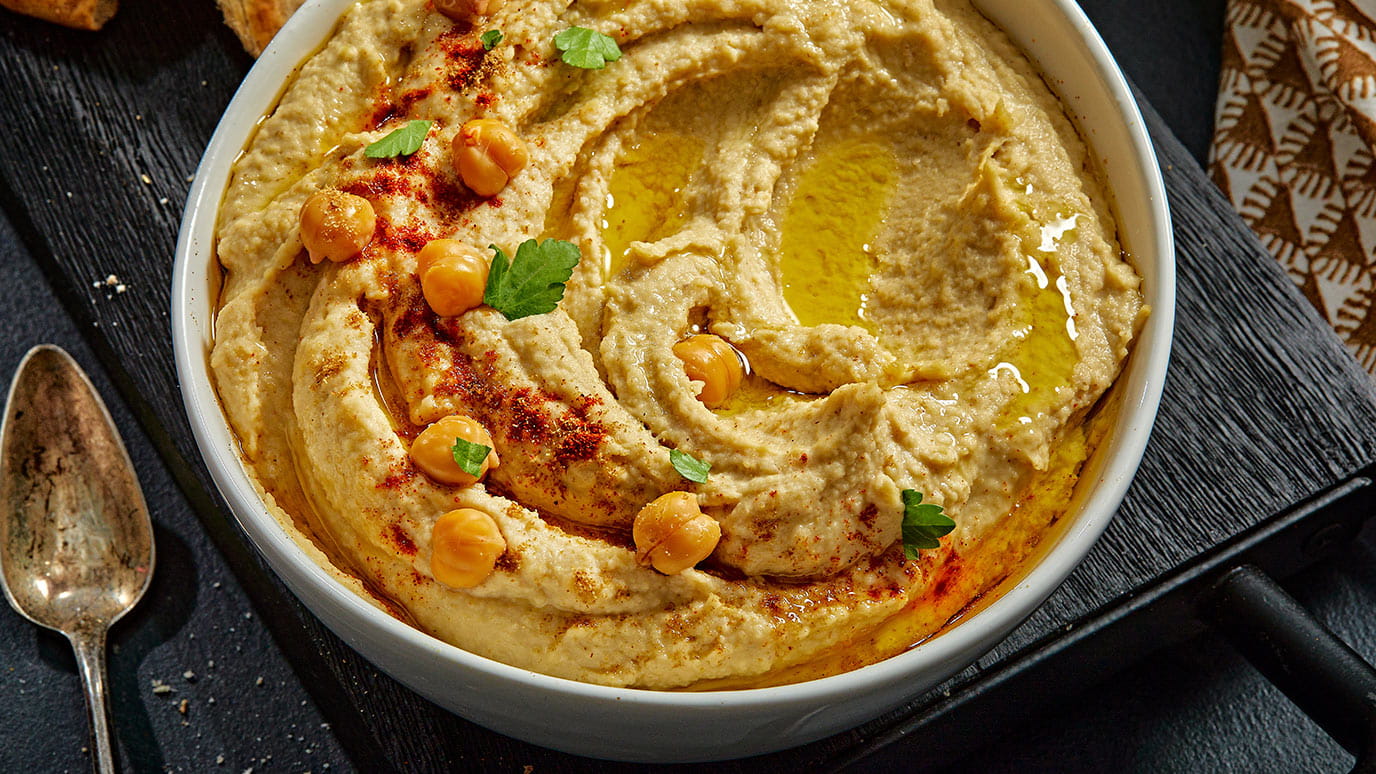 Tomato Bruschetta 2 Ways
Salsa Macha Butter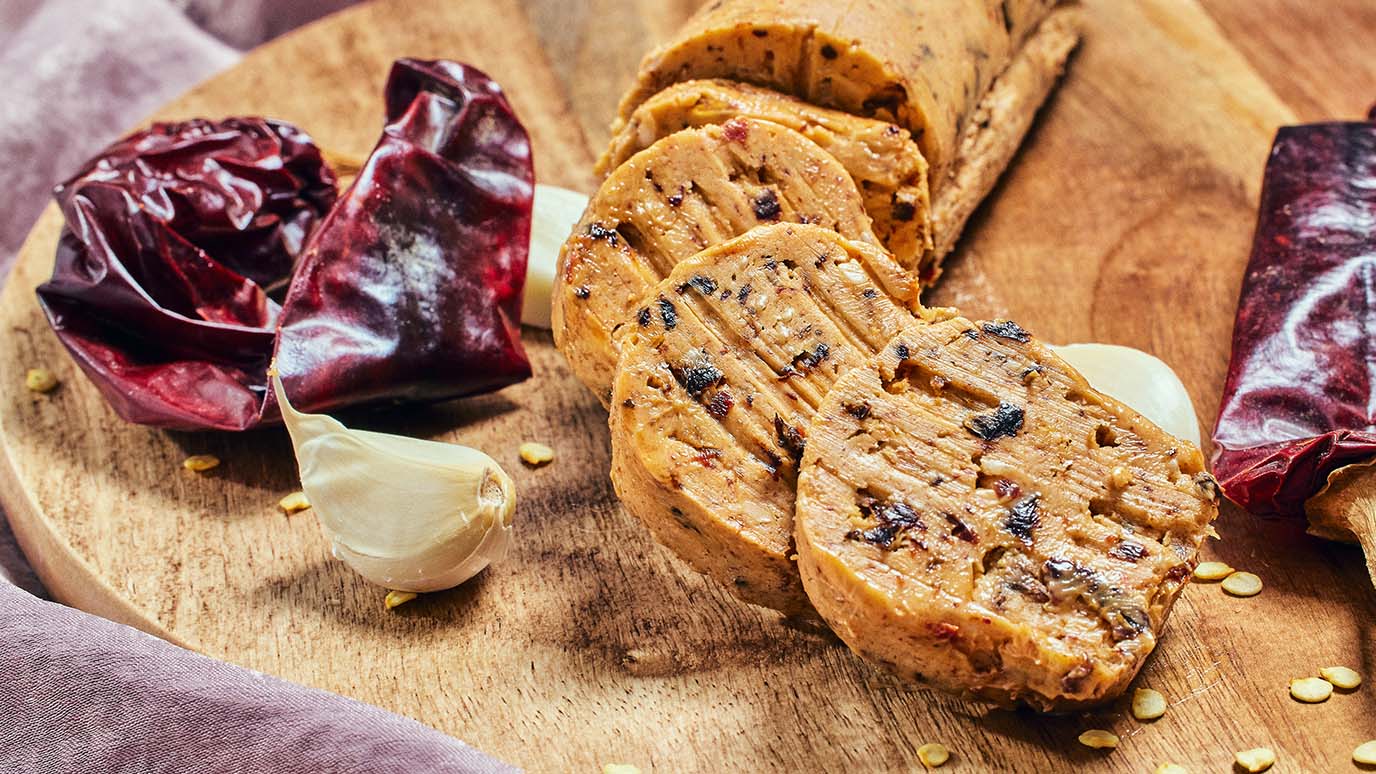 GET GREAT RECIPE IDEAS BY CREATING YOUR FLAVOUR PROFILE.