Grilled and topped with a tangy sour cream, lime and Smoky Ranchero Seasoning drizzle, the whole crew will love this fun, southwestern twist on corn-on-the-cob.
4 ears fresh corn-on-the-cob
2 tablespoons (285 grams) unsalted butter , melted
1/3 cup (75 milliliters) fresh cilantro leaves
4 teaspoons (20 milliliters) Smoky Ranchero Seasoning , divided
2/3 cup (150 milliliters) sour cream
1 teaspoon (5 milliliters) lime zest
2 teaspoons (10 milliliters) lime juice
1/2 teaspoon (2 milliliters) salt
Preparation
1

Bring large pot of water to boil. Add corn; cover. Turn off heat and let stand 10 minutes or until corn is tender. Drain well.

2

Meanwhile, mix sour cream, lime zest and juice, 2 teaspoons (10 ml) of the Seasoning and salt in small bowl. Set aside until ready to serve.

3

Mix butter and remaining 2 teaspoons (10 ml) of the Seasoning in medium baking dish. Transfer hot cooked corn to baking dish and roll in seasoned butter to coat.

4

Grill corn over medium heat (375°F/190°C), turning frequently, about 10 to 12 minutes, just until lightly charred. Transfer corn to serving platter. Drizzle with seasoned crema and sprinkle with cilantro. Serve with lime wedges, if desired.
RELATED RECIPES
Crispy Onion Scalloped Potatoes
Crispy Onion Scalloped Potatoes
Chaat Loaded Fries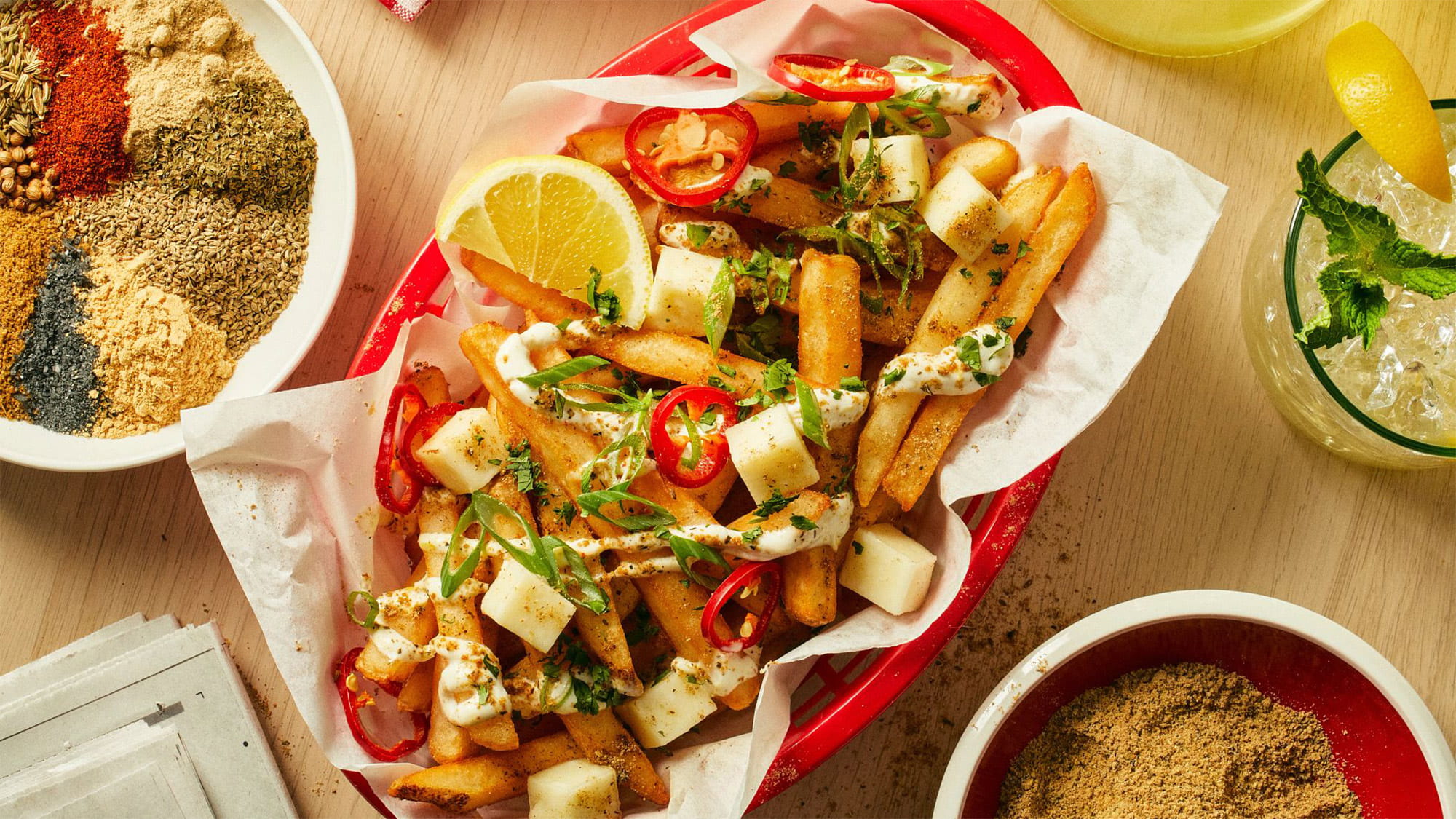 Fried Green Tomatoes
GET GREAT RECIPE IDEAS BY CREATING YOUR FLAVOUR PROFILE.