Stuffed with juicy mushrooms, onions and peppers infused with the flavours of smoky maple, these pork tenderloin pinwheels are both visually impressive and absolutely delicious.
1 tablespoon (15 milliliter) butter
1/3 cup (75 milliliter) each sliced crimini, enoki, king and shiitake mushrooms
1/4 cup (50 milliliter) each sliced onions and red peppers
1/3 cup (75 milliliter) Smokehouse Maple Flavoured Wet Rub , divided
1 cup (250 milliliter) diced day-old bread
1/4 cup (50 milliliter) sliced green onions
1 pound (500 gram) pork tenderloin
2 teaspoons (10 milliliter) vegetable oil, for grilling
Butcher's twine
Preparation
1

In a medium sauté pan on medium-high heat, add butter, mushrooms, onions and peppers; cook 3 minutes. Add 3 tbsp (45 mL) rub marinade and sauté 2 minutes. Remove from heat; add bread and green onions. Mix well and let cool completely.

2

Butterfly the pork tenderloin and use a mallet to pound the meat to 1-in (2.5 cm) thickness. Brush the inside of the meat with 1 tsp (5 mL) of rub marinade. Place stuffing in the centre of the tenderloin and distribute evenly over entire surface.

3

Roll up tenderloin into a pinwheel shape, making sure to fold in ends. Tie with butcher's twine.

4

Brush meat with oil and place on a medium heat grill; cook on all sides until internal temperature reaches 160°F (71°C). In the last 5 minutes of cooking, baste meat with remaining rub marinade.
RELATED RECIPES
Six Taste Tacos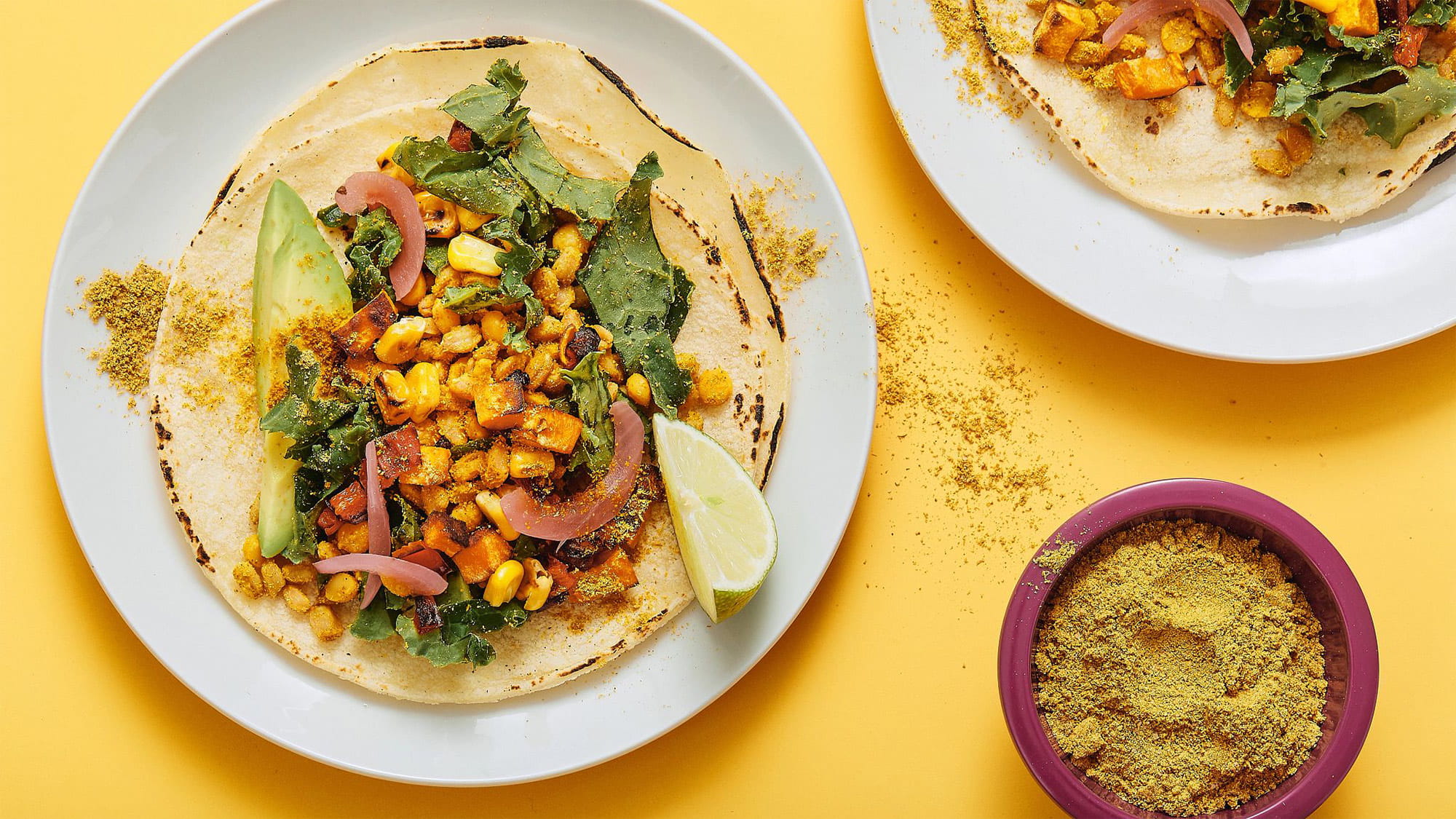 FRENCH'S Beef Stew
Savoury Slow Cooked Pot Roast
Savoury Slow Cooked Pot Roast
GET GREAT RECIPE IDEAS BY CREATING YOUR FLAVOUR PROFILE.