Paired with grilled meats or tortilla chips, this homemade grilled salsa made with the bold flavour of Limited Edition Hawaiian Woodfire BBQ Seasoning is smoky, sweet and just plain irresistible!
1/3 (450 grams) pineapple , cut into wedges
1/2 red bell pepper , de-seeded and cut in half
1/2 jalapeño pepper , de-seeded and cut in half (or to preference)
1/4 red onion , cut in half lengthwise with root still attached
1/2 cup (125 milliliters) canned black beans , drained and rinsed
2 teaspoons (10 milliliters) lime juice
2 tablespoons (30 milliliters) limited edition hawaiian woodfire bbq seasoning (la grille/)
Preparation
1

Preheat grill to medium heat.

2

Grill vegetables and pineapple until charred and slightly softened. Let cool in the refrigerator.

3

Dice pineapple and vegetables; combine in medium bowl.

4

Add beans, lime juice and seasoning; toss to combine.

5

Serve over grilled meat or with chips.
RELATED RECIPES
Vietnamese Cajun Chicken Wings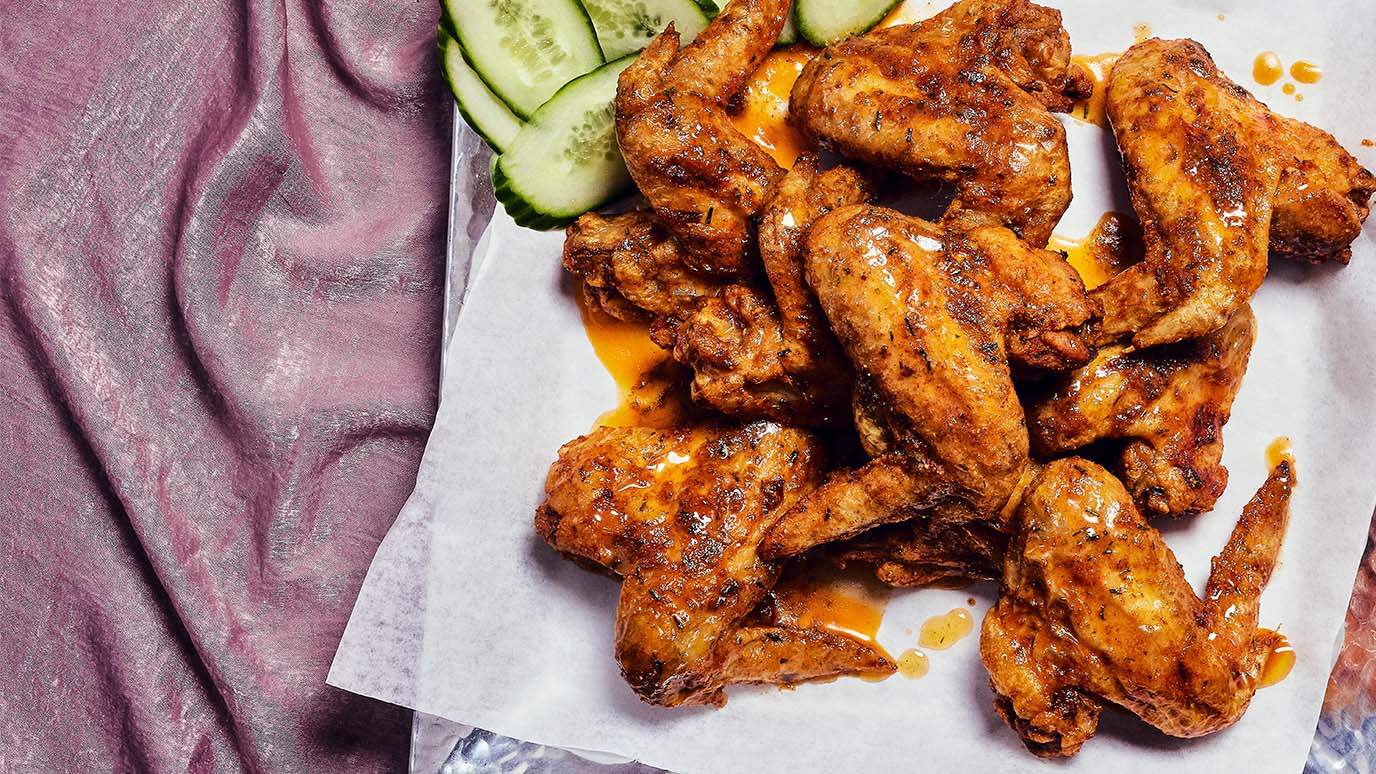 Vietnamese Cajun Chicken Wings
Chicken Spedini
Spicy Thai Nuts
GET GREAT RECIPE IDEAS BY CREATING YOUR FLAVOUR PROFILE.