A creamy, aromatic beef curry — Thai Kitchen® Green Curry Paste and Thai Kitchen® Premium Fish Sauce make bringing authentic Thai flavours to your kitchen easy.
1/2 (250 gram) flank steak, cut into thin strips
1/2 teaspoon (2 milliliter) salt
2 tablespoon (30 milliliter) vegetable oil
1 to 2 tablespoon (15 to 30 milliliter) Green Curry Paste
1 can (400 milliliter) Coconut Milk
1 tablespoon (15 milliliter) Fish Sauce
2 teaspoon (10 milliliter) brown sugar
1/4 cup (50 milliliter) thinly sliced fresh Thai basil
Fresh red chiles, thinly sliced (optional)
Cooked Jasmine Rice (thai kitch) , optional
Preparation
1

Season beef with salt. Set aside. Heat oil in wok or large skillet on medium-high heat. Add beef and curry paste; stir fry 2 to 3 minutes or until beef is lightly browned.

2

Stir in coconut milk. Bring to simmer on medium heat, stirring frequently. Reduce heat to low. Stir in fish sauce and sugar. Simmer 10 to 15 minutes longer to blend flavors. Sprinkle with basil. Cover. Remove from heat. Let stand 5 minutes.

3

Garnish with additional basil and chile slices, if desired. Serve with cooked Jasmine Rice, if desired.

4

Thai Kitchen Tips: Partially freezing the steak makes it easier to cut into thin strips. Thai basil has dark green leaves with purple stems and has a licorice flavor. It can be found in most Asian groceries. If unavailable, substitute Italian basil.
RELATED RECIPES
Vegan Tinga
Classic Meatloaf
Carrot Hot Dogs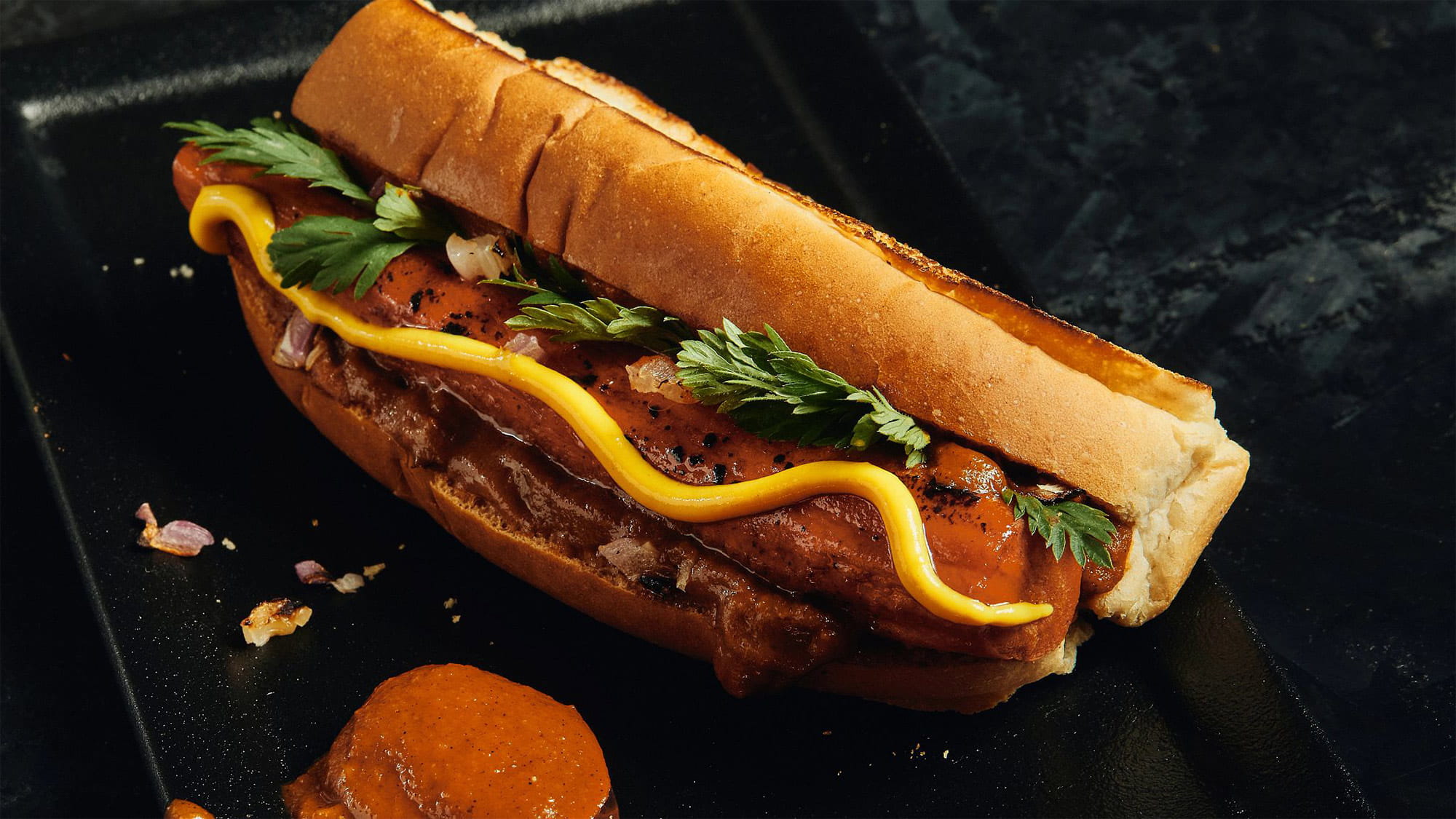 GET GREAT RECIPE IDEAS BY CREATING YOUR FLAVOUR PROFILE.