Enjoy the refreshing flavour of this orange-pineapple smoothie. Make it without the alcohol for a family-friendly alternative.
1 can (540 milliliter) pineapple chunks in juice
1/4 cup (50 milliliter) orange juice
1/4 cup (50 milliliter) Coconut Milk
1/4 cup (50 milliliter) dark rum (optional)
2 cups (500 milliliter) ice cubes
Preparation
1

Drain pineapple, reserve ¼ cup juice (50 mL). In blender container, place pineapple, reserved juice, orange juice, coconut milk and rum; cover. Blend on high speed until pineapple is pureed. Add ice; blend until smooth.

2

Pour into tall glasses. Serve immediately.
RELATED RECIPES
Banana Coconut Smoothie
Spicy Chapman Cocktail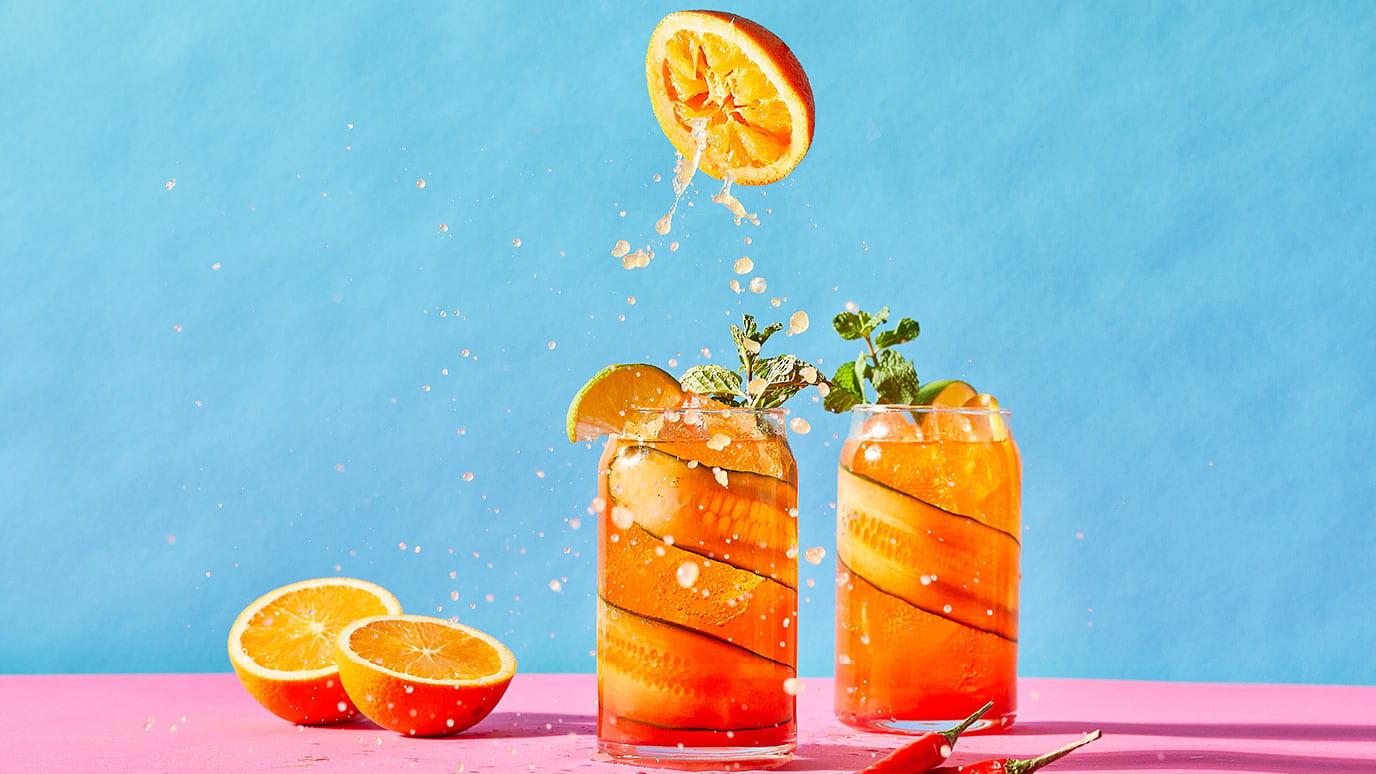 Thai Ice Cream Shake
GET GREAT RECIPE IDEAS BY CREATING YOUR FLAVOUR PROFILE.