Fried Chicken
4 boneless, skinless chicken thighs, each cut into 6-7 pieces
1 egg
2 tbsp (30 mL) plus ¼ cup (60 mL) cornstarch
1/4 teaspoon (1 milliliter) salt
3/4 cup (175 milliliter) all-purpose flour
Oil for frying
Sweet Chili Lime Sauce
2 tablespoon (30 milliliter) Roasted Red Chili Paste
2 teaspoon (10 milliliter) cayenne pepper, or to taste
1 teaspoon (5 milliliter) paprika (if using less cayenne, add more paprika)
1 1/2 tablespoon (22 milliliter) vinegar
3 tablespoon (45 milliliter) sugar
3 tablespoon (45 milliliter) oyster sauce
3 cloves garlic, finely grated or minced
1 tablespoon (15 milliliter) Fish Sauce
2 tablespoon (30 milliliter) water
1 1/2 tablespoon (22 milliliter) lime juice
3 lime leaves, centre rib removed, finely julienned then minced into small pieces
Zest of ½ a lime (if you don't have lime leaves, use zest of 1 whole lime)
Preparation
1

Combine the egg, 2 tbsp (30 mL) of the cornstarch, and salt. Stir until well mixed, add the chicken and toss. Let sit while you prepare the sauce.

2

In a small pot, add all sauce ingredients except lime juice, lime leaves, and lime zest. Stir to mix and bring to a simmer over medium heat. Let simmer for 4-5 minutes until thickened, stirring frequently (it should look too thick right now as we will thin it out later).

3

Stir in the lime leaves and lime zest and turn off the heat. Stir in lime juice. Keep covered while you fry the chicken.

4

Heat about 2 inches of frying oil to 375°F (190°C).

5

While the oil is heating, whisk together the all-purpose flour and 1/4 cup (60 mL) of cornstarch in a large mixing bowl. Add the chicken all at once, then toss the chicken in the flour until all pieces are well coated, making sure that no pieces are stuck together. If you want a thicker crust, drizzle a little water over the chicken and toss one more time. The water will help the chicken pick up a little more flour.

6

To fry: Using tongs, grab a piece of chicken and gently shake off loose flour, then place it gently into the hot oil. Fry in batches, making sure not to crowd the pot. Fry chicken for about 5 minutes or until the outside is golden and crispy and the inside is fully cooked—remove and drain on paper towel. Repeat until all chicken is fried.

7

Pour the sauce into a large mixing bowl, add the chicken and with a large spoon, quickly toss the chicken until all the pieces are coated in the sauce. If you start to feel like there isn't enough sauce to coat all pieces thoroughly, scrape the sauce off the sides of the bowl and your spoon, and this will stretch the sauce a bit further. Serve immediately.
RELATED RECIPES
Crispy Roasted Chickpeas
Montreal Steak Air Fryer Beef Jerky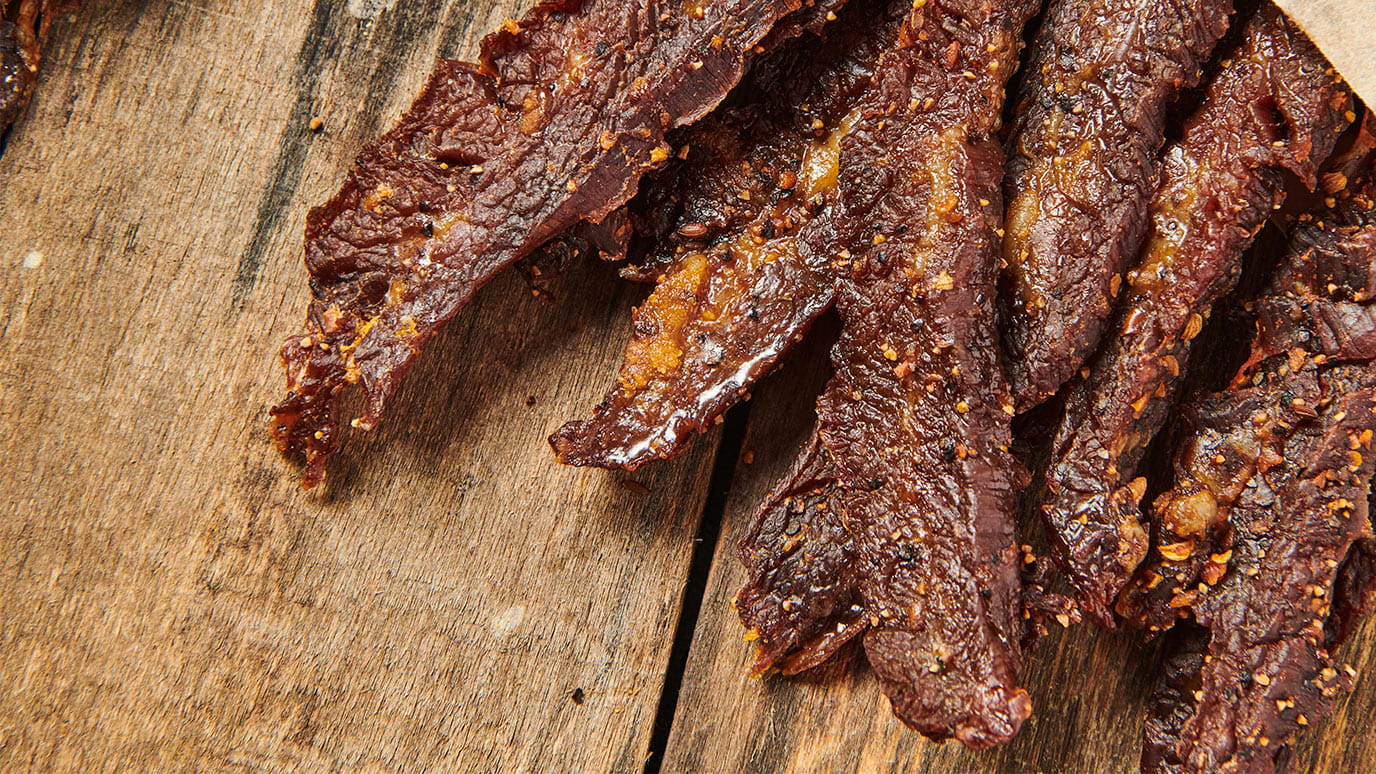 Montreal Steak Air Fryer Beef Jerky
Thai Shrimp Skewers
GET GREAT RECIPE IDEAS BY CREATING YOUR FLAVOUR PROFILE.