Thais love fish, in any form, at any time of the day. These crisp and spicy patties could serve as an appetizer, a snack, a hot or cold lunch dish.
12 ounces (375 grams) firm white fish fillets
1 tablespoon (15 milliliters) Red Curry Paste
1 egg
8 green beans, thinly sliced or slivered
4 green onions, tops only, thinly sliced
3 lime leaves, minced (optional)
3 cloves garlic, minced
2 tablespoons (30 milliliters) Fish Sauce
1 1/2 tablespoons (22 milliliters) cornstarch
1 tablespoon (5 milliliters) sugar
2 tablespoons (30 milliliters) vegetable oil
Thai Chili and Ginger Sauce , To Taste
Preparation
1

In food processor, add fish, red curry paste and egg; cover. Process until smooth. Set aside.

2

In large bowl, mix green beans, green onions, lime leaves and garlic. Add fish sauce, cornstarch and sugar. Stir to make a smooth paste. Add fish mixture; mix well.

3

In wok or heavy skillet on medium-high heat, heat oil. With lightly moistened hands, form ¼ cup (50 mL) portions of the fish mixture into patties. Slide 3 of the patties into the oil. Fry patties 3 at a time until golden brown on each side, turning once. Do not overcook. Drain on paper towels.

4

Serve warm or cold with Cucumber Relish, Spicy Cucumber Sauce, or Spicy Thai Chili Sauce.

5

Thai Kitchen Tip: To test mixture for flavour and texture, make a small patty and drop it into boiling water or fry in hot oil. For firmer patties, add additional fish or egg. For a softer consistency, add additional cornstarch or a small amount of heavy cream.
RELATED RECIPES
Grilled Lobster Tails with Diavolo Herb Butter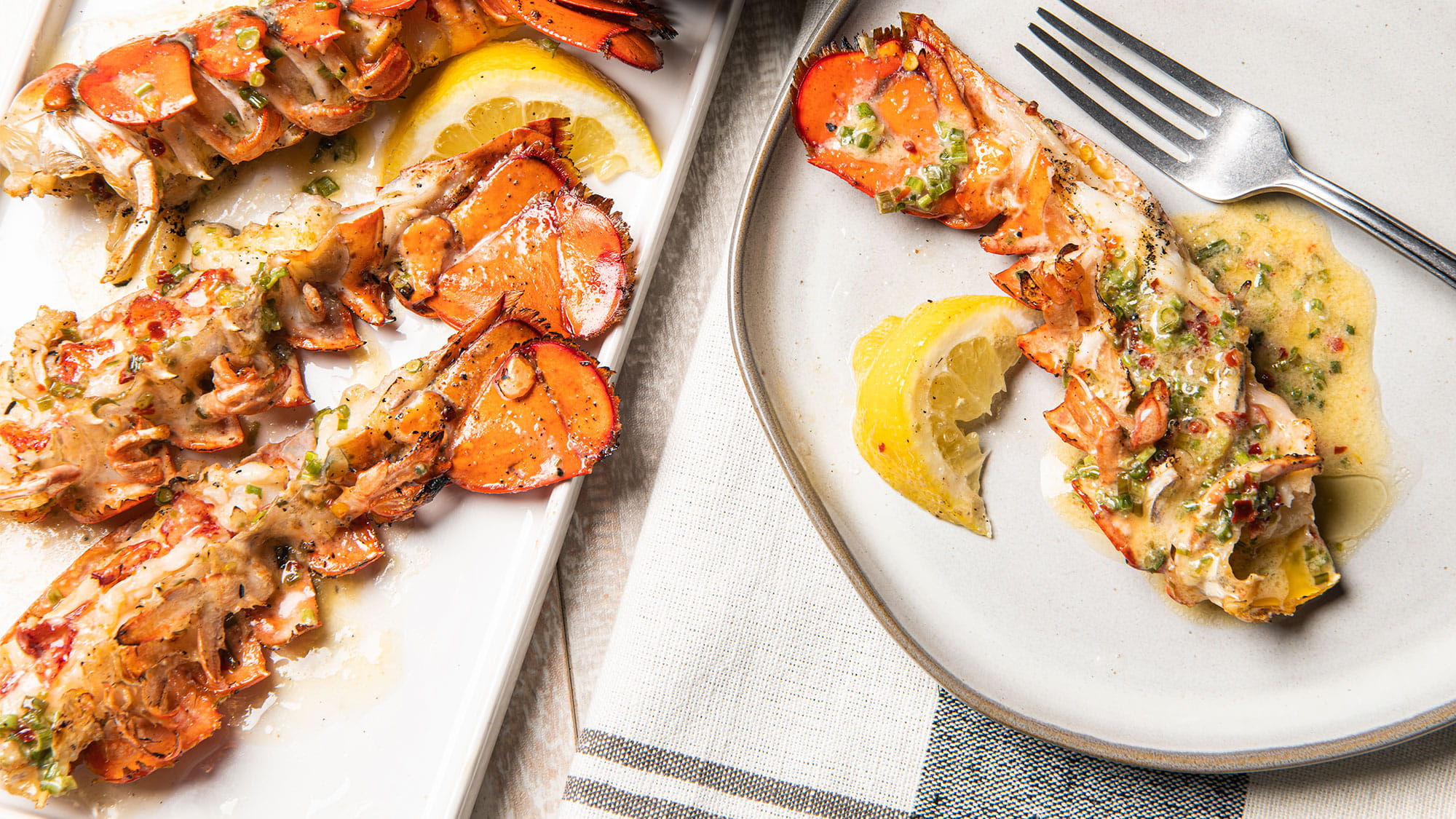 Grilled Lobster Tails with Diavolo Herb Butter
Homemade Salsa
BLT Chicken Poutine
GET GREAT RECIPE IDEAS BY CREATING YOUR FLAVOUR PROFILE.