Usage Tips
Love the savory taste and crunchy texture of everything bagels? This seasoning mix brings you the irresistible flavors of garlic, onion & sesame. Great on bagels... and everything else! Sprinkle on avocado toast, egg dishes, potatoes, vegetables, rice, casseroles, popcorn, and baked breads.
Nutritional Information
0

Calories

0g

Total Fat

0g

Saturated Fat

0mg

Cholesterol

75mg

Sodium

0g

Carbohydrates

0g

Fiber

0g

Sugar

0.1g

Protein
Ingredients
Dehydrated garlic, white and black sesame seeds, dehydrated onion, sea salt, poppy seed, high oleic sunflower oil
UPC Code (SIZE)
66200022754 (141g)
GET GREAT RECIPE IDEAS BY CREATING YOUR FLAVOUR PROFILE.

Featured Recipe
Easy Everything Bagel Soft Pretzels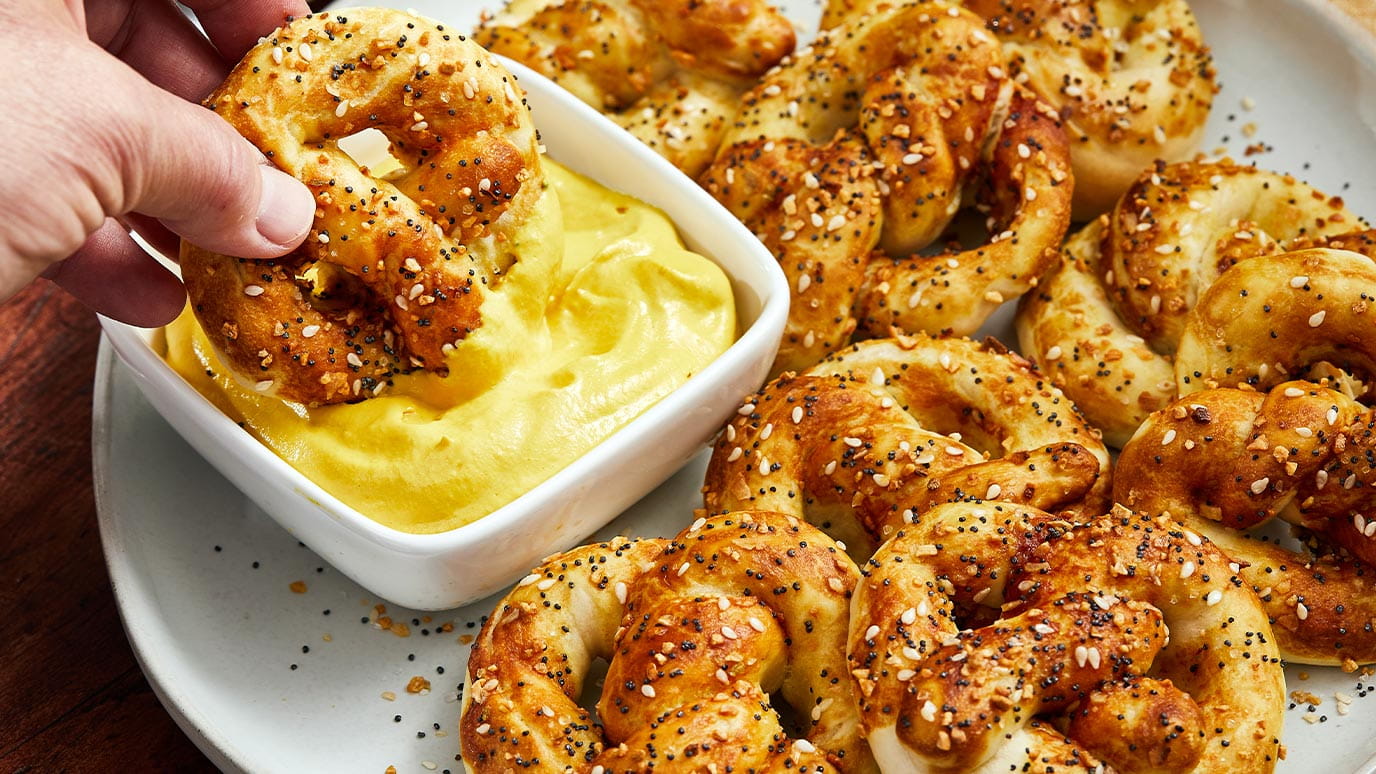 Easy Everything Bagel Soft Pretzels
Everything Mac & Cheese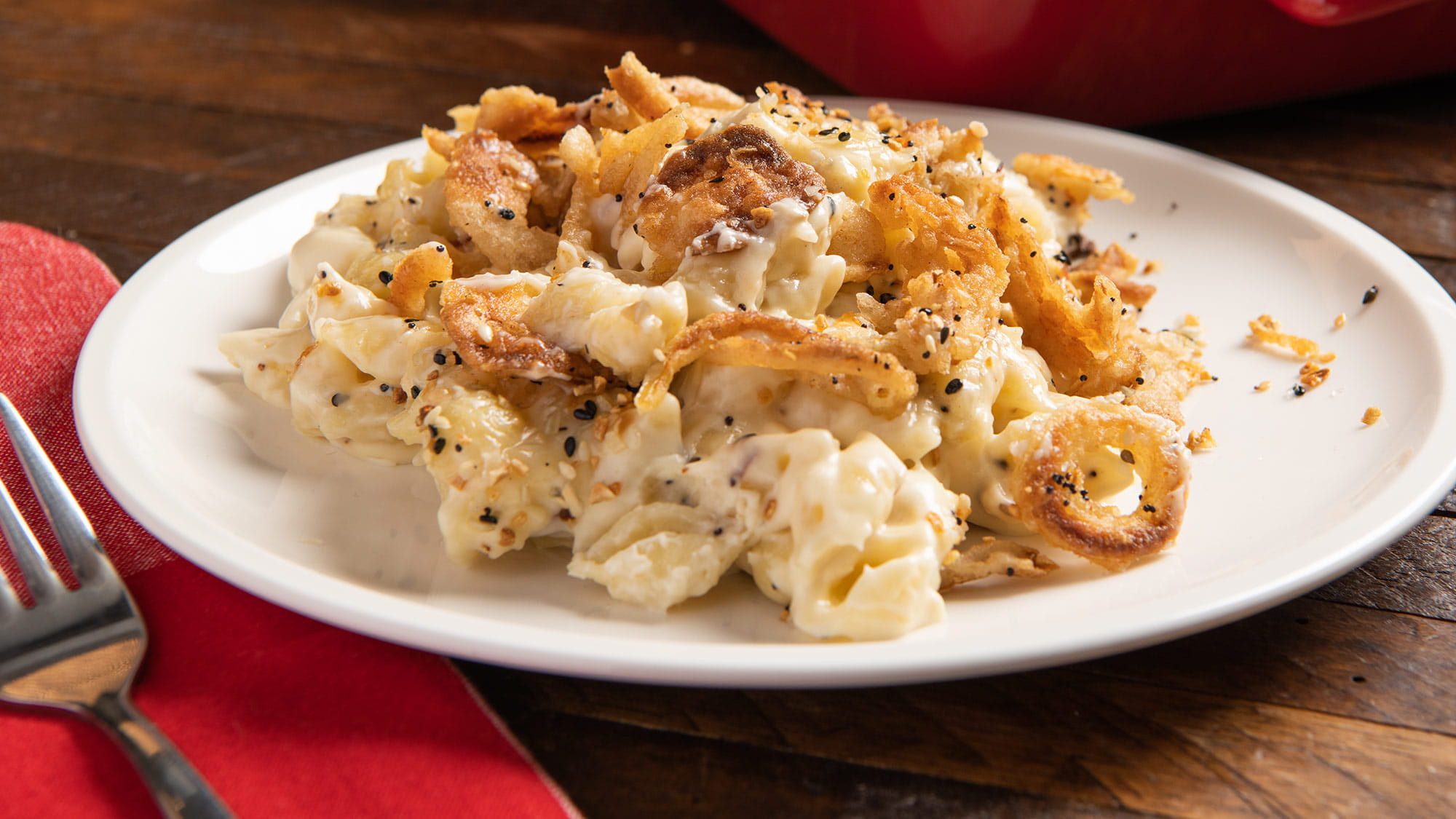 Savoury Crusted Salmon